News & Racing
Former World BMX Champion Fiona Langfeldt takes on Toyota Ironman Australia
Triathlon has always attracted world champions from other sports. Most commonly they've been from cycling, swimming and running.  Fiona Langfeldt is just such an athlete, well sort of. She will be taking on Toyota IRONMAN Australia on May 4 after making the jump over from her former spor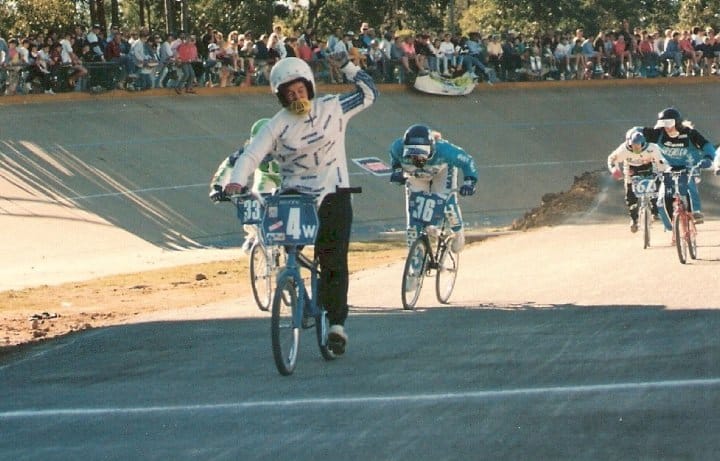 Triathlon has always attracted world champions from other sports. Most commonly they've been from cycling, swimming and running.

 Fiona Langfeldt is just such an athlete, well sort of. She will be taking on Toyota IRONMAN Australia on May 4 after making the jump over from her former sport, BMX racing.
She started racing BMX at 11-years-old. After giving the sport away at 21 she returned in 2004.
"The pinnacle  of BMX for me was  winning the World Championships twice  in my younger years,  I am also  very proud  of coming second  at the World Titles in the 35-39yr age group, when I returned to the sport  the second time round," she said.
In 2009 she retired from the sport again and moved into triathlon. After five years of racing over shorter distances the 41-year-old from Caboolture Queensland decided to step up and complete her first Ironman.
"I  was training at the gym and some friends were  involved in triathlons.  I've always loved any type of sport and was keen to give something new  a go. That lead me to  sprint distance tri's," she said.
"From there it's been a natural progression into longer distance triathlons.  With approximately 50 fellow club members registering for this years' Toyota IRONMAN Australia, I  figured  it was time I joined them."
Having a strong cycling background, albeit on a BMX, Langfeldt is like many first time Ironman participants, she's most nervous about the swim leg.
"I definitely dread  the swim leg. I've  competed in running and bicycling events previously, but  never competed in swimming except  during school swimming carnivals," she said.
"I love swimming in the ocean, but I find  swimming is the most technical of the three disciplines."
And while her BMX won't be waiting for her in transition, some of the things the sport taught her will serve her well come race day.
"One of the main things BMX taught me was mental toughness, gritting your teeth and pushing through the hard stuff to  get to the finish line," she said.