News & Racing
Four Queenslanders rewarded with Triathlon Australia National Talent Academy selection
Four Queensland athletes, including Surf Life Saving Ironwoman star Kelly-Ann Perkins have been awarded scholarships on Triathlon Australia's prestigious 2013-14 National Talent Academy (NTA). Perkins, 20, has made a stunning talent transfer from Surf Life Saving to Triathlon after a brilliant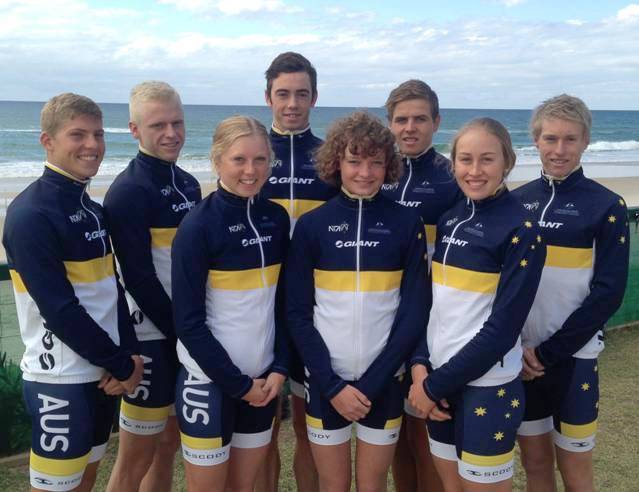 Four Queensland athletes, including Surf Life Saving Ironwoman star Kelly-Ann Perkins have been awarded scholarships on Triathlon Australia's prestigious 2013-14 National Talent Academy (NTA).
Perkins, 20, has made a stunning talent transfer from Surf Life Saving to Triathlon after a brilliant career in the surf which saw her become one of the best young Ironwomen and beach runners in the country to emerge out of the Sunshine Coast.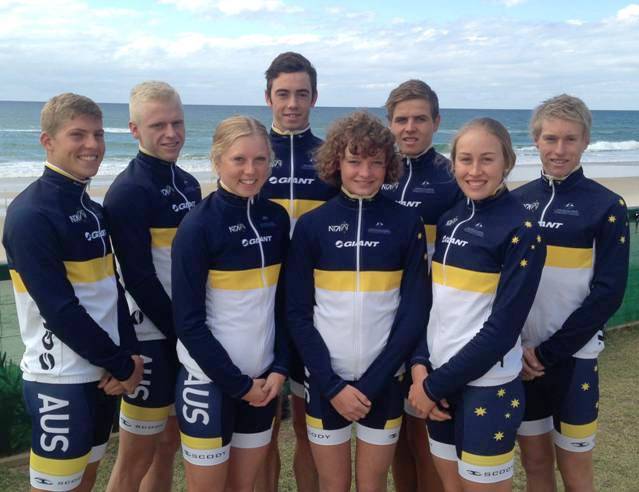 She joins talented junior triathletes, Gold Coasters Daniel Coleman, 18 and Calvin Quirk, 16 and exciting Brisbane 16-year-old prospect Sophie Maloweicki as the latest additions to a growing NTA squad that holds the keys to the future of Triathlon in Australia.
After spending the last three years at Michael King's ironman Academy at Mountain Creek, Perkins took little time to impress Australia's leading triathlon coaches with her running and swimming ability.
After this year's Australian Surf Life Saving Championships Perkins approached NTA Queensland and Northern Territory coach, two-time Olympic coach and 2000 Olympian Craig Walton.
Invited to time trial at a recent NTA Camp in and around the AIS Centre of Excellence on the Gold Coast, Perkins made the times and was immediately offered a placement on the talented squad.
"It has been on my mind for some time and I sat down with mum and dad and spoke about my desires to one day represent Australia (at a Commonwealth Games or Olympics) and triathlon was the obvious choice," said Perkins, who won the World Life Saving 2km run in Adelaide last year.
"So we contacted Craig Walton and he came up home and we chatted and he told me what he thought it would take and we made the decision to move to the Gold Coast," said Perkins.
"I knew the swim would be okay and although I had not run competitively over 5km I had done plenty of running so decided to give it a go.
"The bike will be a big learning curve but being around so many great coaches and athletes, I am looking forward to the challenge."
NTA scholarship holders all receive access to the top of the range Giant racing bikes as they prepare to launch their careers on the international stage and like so many NTA athletes on the Gold Coast (including Coleman and Quirk) they also spend three sessions a week under one of the world's best distance swim coaches in five-time Australian Olympic coach Denis Cotterell at Pizzey Park (Miami).
"I have been blessed in my career to have had so many great coaches; Michael King at Mooloolaba was fantastic and he gave me his blessing, knowing I had made my mind up; and Craig (Walton) and the other coaches have also been great and then there's the chance to swim with Denis (Cotterell). You couldn't ask for much better," said Perkins.
Coleman, Quirk and Maloweicki all shone at this year's National Youth Championships on the Sunshine Coast and have been part of the Queensland and National NTA Camp on the Gold Coast
Maloweicki was named as a reserve for the Australian Junior Team for this year's ITU Junior World Championships in London and will join the team on its European tour, leaving on August 5.
Coleman was an automatic selection making the required 18 years time trial standards for the one kilometre swim and run while both Quirk and Maloweicki were discretionary selections based on their exceeding 88 percent of the 16 years combined swim and run times. Both Coleman & Quirk also ran sub 15mins at a recent 5000m Time Trial.
Coleman said he has had his sights on the NTA for some time, striving to make the qualifying standards.
"I now have goals to try and make next year's Junior World's Team and with so many great athletes and coaches it is an exciting prospect," said Coleman, an Exercise Science student at Griffith University.
Quirk, a Grade 11 student at St Stephens on the Gold Coast, said he has his sights set on the World Schools Cross Country Championships in Malta later this year.
"Making the NTA squad is a big opportunity. To have access to that many coaches and their expertise is a huge benefit," said Quirk.
Maloweicki, a Grade 11 student at Brisbane's St Margaret's Anglican Girls School, Ascot said the NTA was a great stepping stone and an opportunity to "build up a career in triathlon."
"To train and race against the older girls is a great way to build up your confidence for the future "it's a very exciting opportunity," said Maloweicki.
"It really is becoming a prestigious group to be part of and everyone at Triathlon Australia is highly excited with the addition of Daniel, Calvin, Sophie and now Kelly-Ann," said TA National Manager, Athlete Development, Craig Redman.
"Dan, Calvin and Sophie have shown over the past season just how talented they really are and they thoroughly deserve their places in the NTA program.
"They will learn so much in their development period just by being around our elite coaches and the other athletes.
"Athletes like Grace Musgrove under her coach Jamie Turner, have recently made her ITU World Triathlon Series debut in Madrid which was a huge step for the 21-year-old to be racing in that world class company.
"Young Declan Wilson is another who has demonstrated some fantastic improvements with his coach Darren Smith. Declan has had some excellent victories this year in the ITU Oceania Cup in Mooloolaba and ITU European Cup in Holten along with strong performance in the St Jean De Monts GP in France where he finished seventh.
"Kelly-Ann showed immediate signs that she wants to make the transfer from surf to triathlon and for her and her family to make the move from the Sunshine Coast to the Gold Coast and her obvious swimming and running talents she was a stand out."
This year the National Talent Coaches agreed to invite to the camp, NTA athletes, AUS Junior Worlds Team athletes and as an outstanding opportunity an additional seven invitations based on recent NPS Time Trial Performances conducted around Australia.
QLD/NT: Jodie Duff (QLD) 19yrs; Christian Wilson (QLD) 17yrs; Daniel Coleman (QLD) 18yrs; Sophie Maloweicki (QLD) 16yrs; Calvin Quirk (QLD) 16yrs. Kelly-Ann Perkins 20yrs.
NSW/ACT: Grace Musgrove (NSW) 21yrs; Matt Baker (NSW) 19yrs; Declan Wilson (ACT) 20yr
VIC/TAS; Jake Birtwhistle (TAS) 18yrs
WA/SA: Jaz Hedgeland (WA ) 18yrs