Interviews
From Fastest Ironman Debut to Ironman New Zealand Champion – Kiwi Mike Phillips chats to Trizone
There was something about Mike Phillips that got me inspired to open up the laptop again. It's been a while. Life got in the way and Shawn had the smarts to do much more with Trizone than I could. But… I started seeing this Kiwi guy, who had wandered around in the short course game, [&he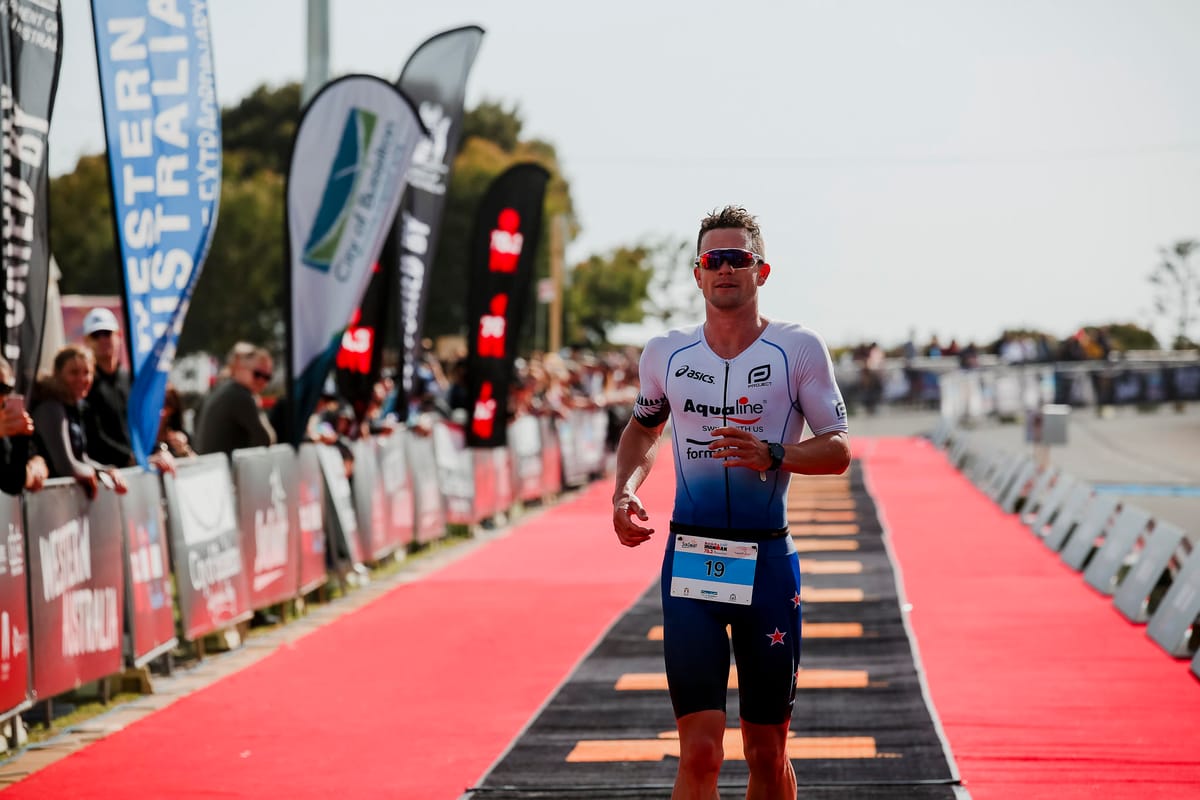 There was something about Mike Phillips that got me inspired to open up the laptop again. It's been a while. Life got in the way and Shawn had the smarts to do much more with Trizone than I could. But… I started seeing this Kiwi guy, who had wandered around in the short course game, burst onto the long course scene and produce some world class results.
His win at IMNZ this year was what really got me interested. I was following the race and when it looked like Andrew Starykowicz had the win in the bag, Phillips rose like Lazarus and tore it from his hands. A few people, who weren't born in New Zealand, felt a bit sorry for Starykowicz but not this Kiwi. Nothing against Andrew at all. Just a passion for watching a Kiwi take the victory against the odds. Almost like the cricket world cup… Let's not get started on that one.
I wanted to find out what made Mike Phillips tick. My first interaction with Mike was to question his desire to do Cairns when he had already qualified for Kona. I wasn't being rude, I was genuinely interested to know what his motivation was. I had been fortunate enough about 9 years ago to be walking with a former IM WC and a soon to be IM WC when I heard a similar question asked from the former. Hence my interest with Mike. The rest, as they say, was history.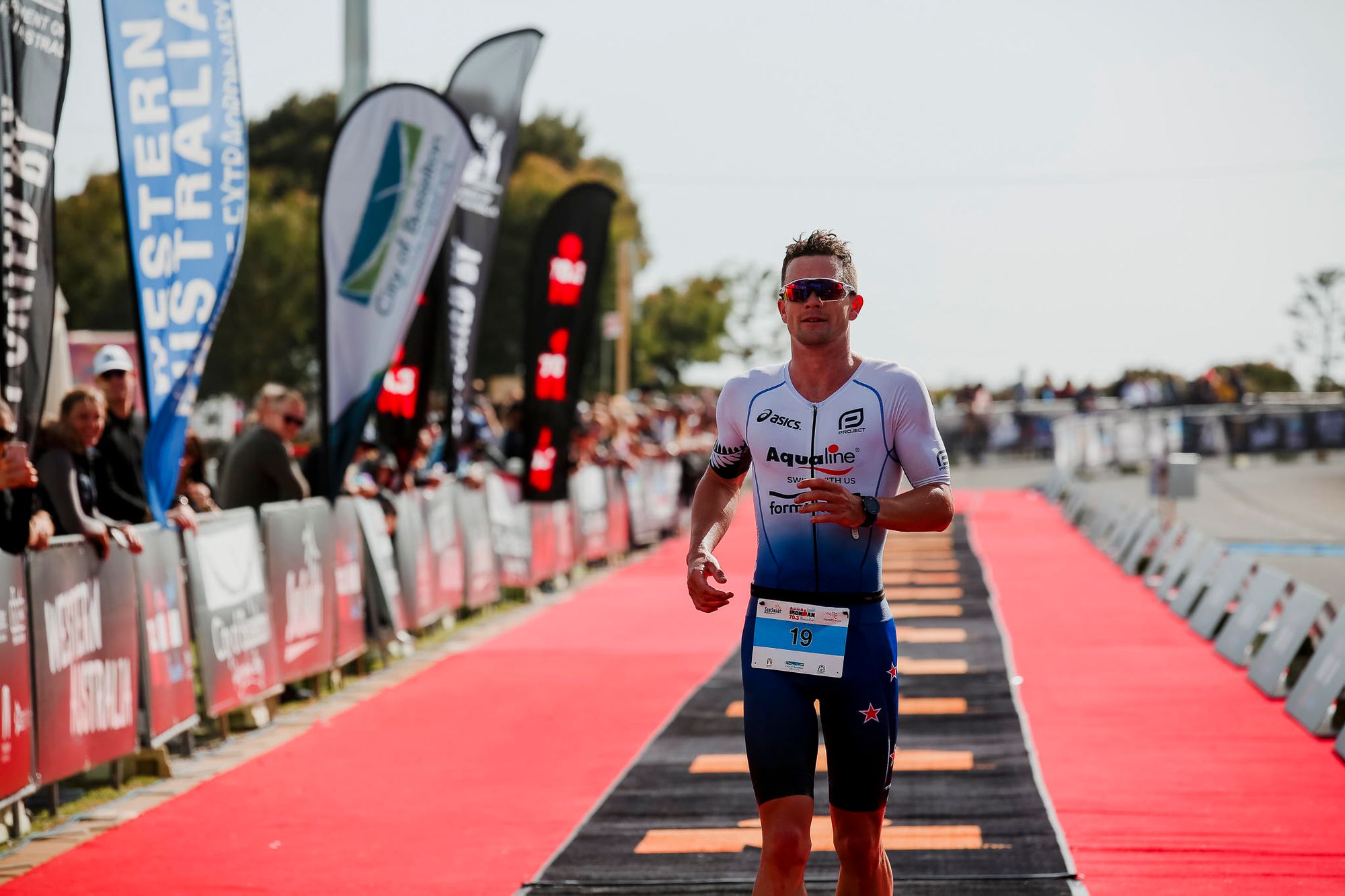 Trizone's Karl: We started chatting the week before Cairns when I messaged you asking why you were doing Cairns when you had already qualified for Kona. Ignoring the benefit of hindsight what were you looking for at Cairns?
Mike Phillips: Having got the Kona spot early at IMNZ allowed me to take some risks with my race schedule. I am still fairly new to the full distance, and Cairns was another opportunity to test myself, and also learn. I also make the majority of my money through prize money, hence if I don't race, I am not getting paid.
I got quite sick coming home from Vietnam 70.3, and in hindsight should have seen that it wasn't a good idea to race. However, the field slimmed down a lot in the final weeks and it was a big prize pool, so thought it was worth a shot.
Karl: You started out as a short course triathlete. How did it all start for you?
Mike : I swam competitively until I was around 13 years old. I played a lot of sports throughout high school, but got quite involved in road cycling. There was a good group of us, and some great school events/tours throughout NZ. When I went to university I decided to pick something to focus on, which was triathlon. This is when I started running training consistently, and got into the ITU races.
Karl: What did you learn from your time under the great John Hellemans?
Mike: John was/is a great influence on how my triathlon career has evolved. I began working with John following a hip operation in which he helped me with my recovery and getting back to fitness. I had a tendency to over train and wasn't confident in my abilities. John was able to schedule my training and help me to arrive at races fresh and perform to the best of my ability.
John took me from being a full time engineer competing in lower level half Ironman events, to a full time athlete winning events throughout the Asia-pacific region.
Karl: Who were your early mentors in triathlon?
Mike: John was my main mentor. I wasn't confident I could compete with a lot of the guys I ended up beating throughout my years with him. He also encouraged me to aim for the World championship events, which I wouldn't have done without his input. When you have someone who has been involved in the highest level of the sport for so many years guiding and having faith in you it brings a lot of confidence.
Karl: What were the successes and challenges for you in short course?
Mike: I always struggled with the run. I was still fairly new to running, but also being a bigger guy, and my strength being the bike, draft legal racing made it difficult for me to be competitive. I was also having problems with stomach cramps running off the bike, I am still not sure what was causing this, but its something I have never experienced in the longer course racing.
I had some successes, but fairly low level. A highlight for me was making the U23 Elite team for the World Championships in Auckland.
Karl: Swim, bike, run… Swimming looked like it was your strength early on. Tell us about your bike and run. What has been the focus on these two legs to get them to world class level over the long course triathlons?
Mike: My cycling has never really been of concern to me, I rode a lot at high school and I have always responded fairly well to training for it. The run has been a different story, I still view it as my weakness, plus it is also so important to performing well. In a typical week I am running 8 times and biking 4 times. My first successes in 70.3 racing came from strong bike rides, however in the past 12months I have been winning most of my races on the run, which is extra rewarding for me as it has been such a hard graft over the past numerous years trying to get my run competitive.
Karl: Before we go into your win at Ironman New Zealand can you take us through your Ironman Barcelona race. It was your second race over the full distance and you crossed the line in 7:52:50. You were confident of a good race after taking on Challenge Wanaka. Prior to Wanaka you had completed a number of half distance triathlons with a fair level of success. What gave you the confidence that you would perform well at Barcelona? Talk us through that and the race.
Mike: Barcelona was a bit of a bonus race for me. I had been based in Girona, Spain for 3 months prior, had raced a bunch of 70.3 races, and built a lot of fitness with constant training. I had 3 weeks of longer training for it, plus it was a chance to start collecting points towards Kona 2018. There was about 80 male pros lining up, I was number 65, to be honest I was hoping to finish in the top 15.
I found myself in the lead towards the end of the swim, and just tried to stay there as long as possible on the ride. I still wasn't confident in my running, however my biking was going really well. I took an opportunity to ride up to sole leader Antony Costes at the 120km mark. I hit my peak 20min power trying to catch him at 372w. We managed to build a 10min lead by the end of the bike.
I got off the bike and felt very fresh, being the rookie I was I ran the first half in 1:20, which lead to a very painful 1:30 second half and being passed back by Anthony for the lead. I couldn't quite believe it when I got to the finish line to see a sub 8 time.
Karl: In 2018 you raced Kona. For most mere mortals it takes a few cracks at Kona to get the recipe right. Often the first couple of times at Kona it is more about working out what doesn't work. What was the experience like and what did you take away from the race?
Mike: It was actually pretty difficult in the end for me to qualify for Kona, I had to race an Ironman very soon after a bike crash just to tick up the points to go. The main aim was to get to Kona and experience the race dynamics etc to try and prepare properly for it in my future years.
It is unlike anything else in Kona, I think mainly being in an Ironman race with 50-60 very competitive athletes. Normally in the other races I have done the race is down to 5 people very early in the piece, where as in Kona there was 30 of us swimming in a group together.
I found positioning on the bike very difficult, moving up the group along the queen K from the back of the pack is nearly suicide, unless you are that much stronger than whoever is leading. Through the early undulations there was a lot of surging at the back of the pack, I didn't have power, but it was far from an even effort and I think this was a major factor for me blowing up late on the bike.
I started the run in 28th place, and just ran to feel and wanted to try and at least run sub 3. I managed to do this and get up to 16th place. It was a great experience, and I hope to be back better prepared this year.
Karl: Ironman New Zealand was a standout win for you. Not just because it was your first win and after only three attempts at the distance but because of the huge deficit you had at the start of the run. You made up more than 17mins and finally took the lead after 40kms. Talk us through the race and at what point did you (if you did) know that you had a chance to take this from Andrew Starykowicz. Also tell us about your off and your hand.
Mike: I had a great season through the NZ summer, I had won all the races I had competed in, and my swimming, biking and running were as good as they had ever been. All the big guns of NZ were lining up so it was a good test to see how I had progressed.
I felt great in the swim and early on the bike. My goal was to spend most the day with Terenzo and Braden, as I saw them as the favourites. However my arm rests on my bike came undone on the rough Taupo roads, it got to the point where I was holding one in my hand, so I had to ask for mechanical support. I stopped for 2.5mins, and was then solo. I rode back up to and past Tim Reed and Mark Bowstead, and had got down to just over 1min behind at halfway. This is however when I overcooked a corner and went straight into the barrier fence, losing another 1.5min. I was super lucky my bike was fine, I broke my hand, but didn't know this at the time.
I was pretty negative at this point, and gave up trying to catch the guys. I had however trained so much to put in a good run, that I wanted to get to the run and see if the training had worked.
With 10km to go on the bike I had caught Terenzo, and came into transition just a few mins behind Braden. I started the run conservatively but still went through halfway in 1.18. It was after halfway the others started slowing down, and I started realising I could maintain this pace for the duration. It wasn't until the last lap when I moved into 2nd I started looking to win. I was constantly doing calculations in my head as to how fast I had to run to catch Starky, it was unknown grounds for me as I had never run that fast before, and knew I could fall to pieces at any moment. I caught Starky with 2-3km to go, which was super special for me being able to run up the Taupo waterfront with lots of family and friends supporting to win my first Ironman.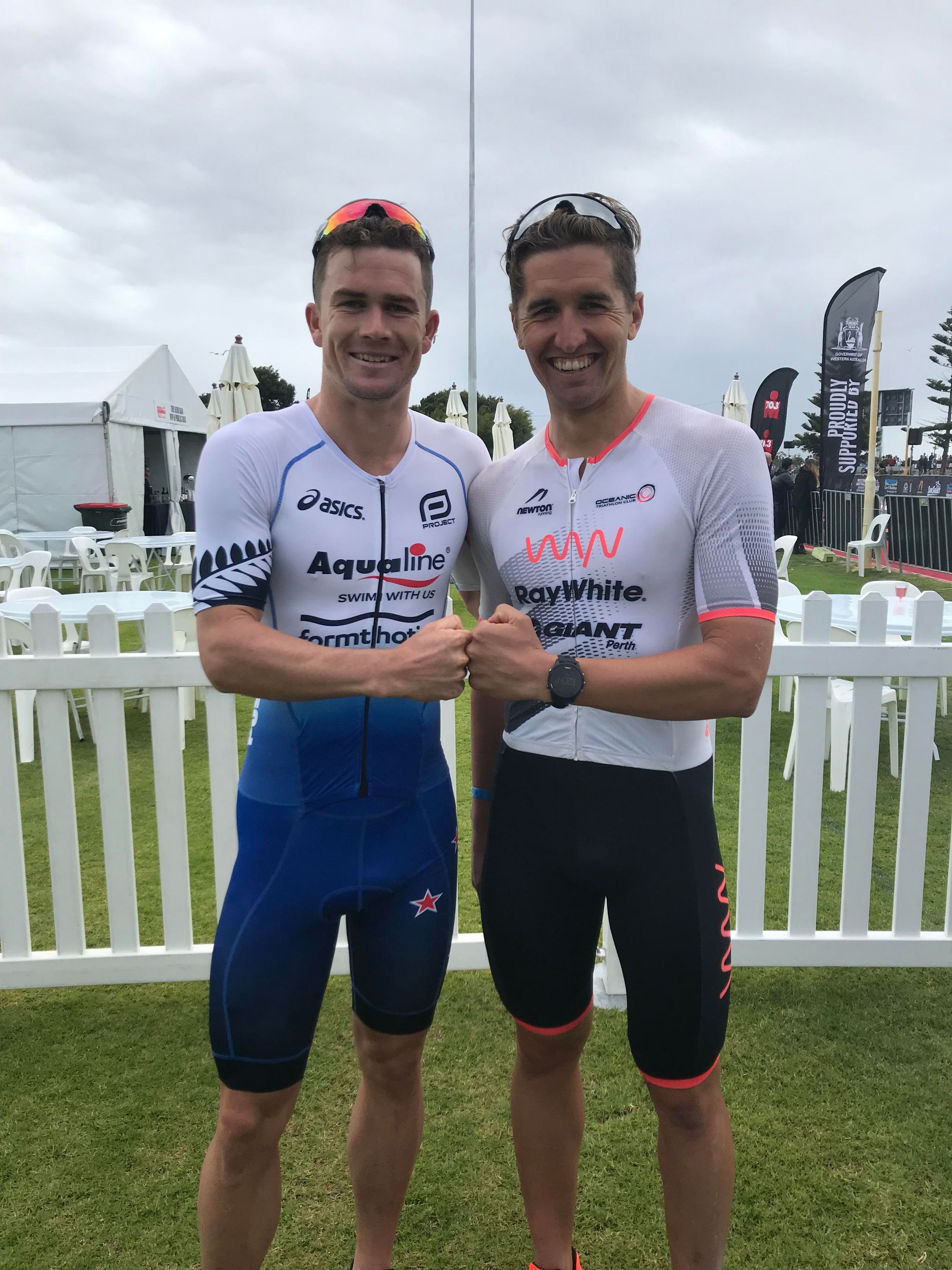 Karl: You were in Melbourne recently doing some fine tuning to your bike setup. How has this gone and what areas have you been focusing on?
Mike: I have started working with Ken from Adaptive HP and Sync ergonomics, we did some baseline testing and position optimisation. I was able to make my position slightly faster and slightly more comfortable. In the next round of testing we will look to more equipment optimisation with clothing, wheels, plus a new more aerodynamic bar set up.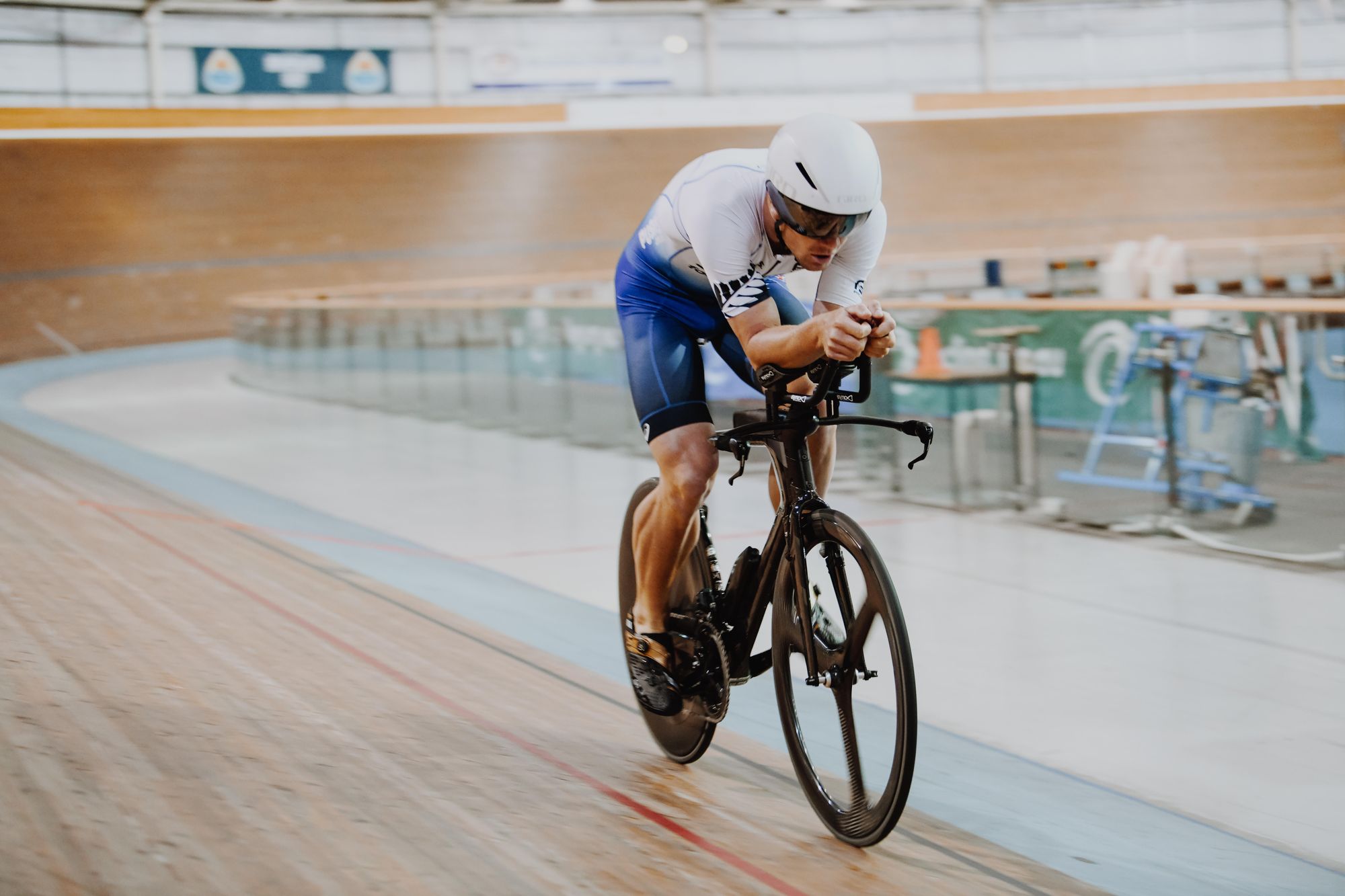 Karl: Christchurch has produced a few good triathletes over the years. Why is this?
Mike: Christchurch is a great training ground for triathlon. There is everything you need in one place, diverse terrain, forests, hills. There has always been a group there training together with Roly (swim coach), and John Helleman's influence.
Karl: I want to go back to your decision to leave your previous profession and chase the triathlon dream. It was a profession that no doubt you may possibly do reasonably well out of. It reminds me of Laura Siddall, a successful mechanical engineer, who decided to throw it all away to pursue a sporting dream. I can remember having conversations with Laura in Sydney when she was weighing up the pros and cons of leaving a regular and reasonable income to live out of a suitcase and maybe earn some money as a full time triathlete. She has gone on to do amazing things and it looks like you are and will continue to go on to great heights. What was your motivation and how long did it take you to make this decision? Let's face it, very few people make a good living out of this sport.
Mike: It was a very tough decision for me. I had a good job, with a large Engineering company in Christchurch. We were super busy working on the Canterbury Earthquake rebuild. I was getting some great opportunities to work on big projects, that simply wouldn't be there without the earthquake. I worked for 4 years following university and really enjoyed it, however balancing that and sport was very hard. I saw it as though I could come back to engineering relatively easily when I was older, and hence decided to put all my eggs in the triathlon basket for a few years and see where it takes me.
Karl: Tell us about the Bash Brothers and what it was like living with someone with OCD. And, how much time did you guys spend in your underwear while sharing a house with Sid? Was this part of the rental agreement that Sid had her lawyers draw up?
Mike: Haha. I met Matt at a race in the Philippines in 2015. We then stayed at a few races together in Australia, before doing a few Europe trips together. We get along pretty well, and it was refreshing to have someone in a similar boat, and that doesn't talk about triathlon 24/7.
I got a few messages while out riding that there was drip marks on the pan I just washed, or that my food was on the wrong shelf of the fridge, but apart from that he has been fine. He was a good kitchen sweep in the flat cleaning up the crumbs regularly.
Sid offered to cover part of our accommodation if we wore just underwear whilst in the flat, however we politely declined as although we are poor triathletes, we don't want to create a career based on sexual attractiveness but our sporting merits.
Karl: What does the rest of the year look like for you while you move towards Kona?
Mike:I have just got back to Girona after a bit of a break following Cairns, I am here for 10weeks in the lead up to Kona. I may do one or two half distance races, but mainly just a few big training blocks. I did some of my best training here two years ago, its good to be back here on familiar roads/trails.