News & Racing
Gentle Eyes Milestone 10th Title at 40th Noosa Triathlon
Australian triathlon star Ashleigh Gentle pursues a historic tenth win at this weekend's 40th anniversary Noosa Triathlon amidst a stacked field of challengers on the iconic Sunshine Coast course.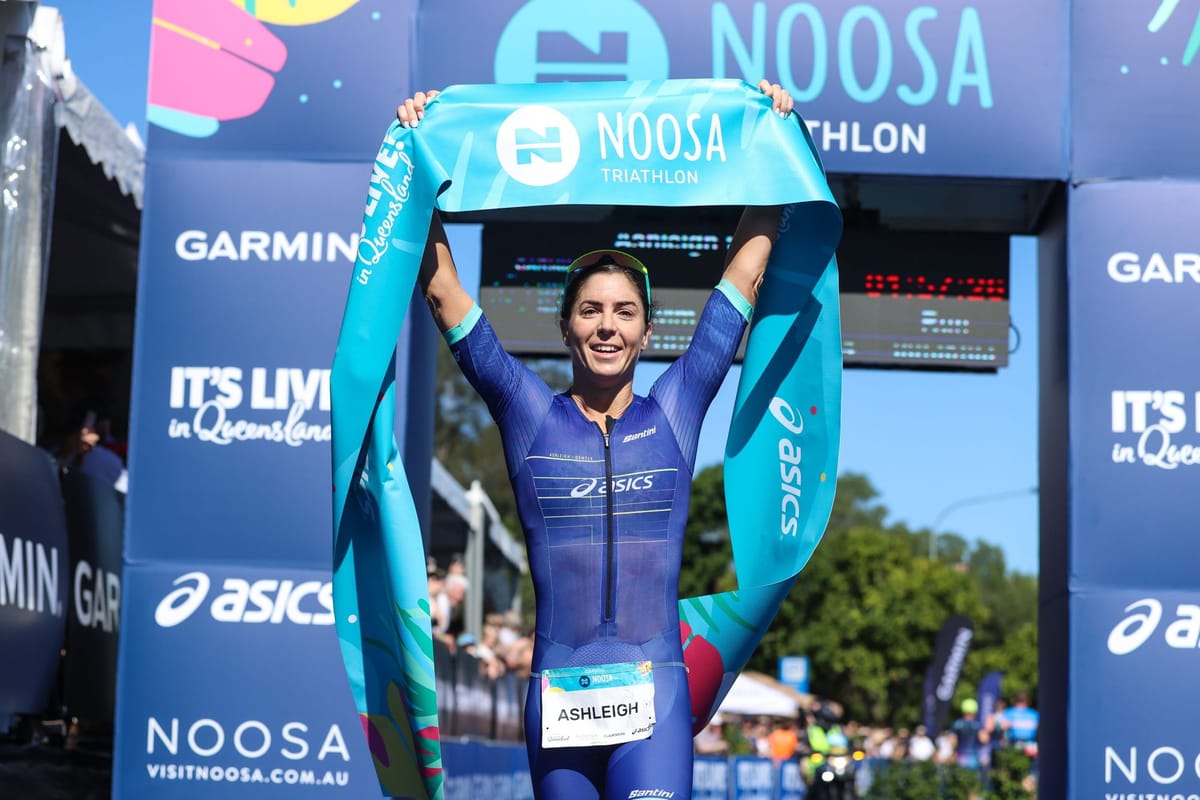 This weekend, Australian triathlon star Ashleigh Gentle will attempt to make history by claiming her tenth title at the iconic Noosa Triathlon in Queensland, coinciding with the event's 40th anniversary celebrations.
Gentle has dominated the Noosa Triathlon over the past decade, racking up staggering victories by margins of over two minutes in some years. Her unprecedented nine previous titles speak to her mastery of the unique course and make landing a tenth win especially monumental.
Now into its fifth decade, the Noosa Triathlon has its humble roots back in 1983 when just 328 competitors took part in the inaugural event. Since then, it has ballooned into the world's largest Olympic distance triathlon, attracting over 10,000 athletes annually to the sunshine-soaked shores of Noosa.
The picturesque course winds along the region's idyllic coastline, taking in Noosa National Park, trendy Hastings Street, and the grand Noosa Heads headland. Competitors are treated to panoramic ocean views throughout the 1.5km swim, 40km bike ride and 10km run. The triathlon has become a centerpiece on the global circuit, known for its tropical Queensland charm and energetic atmosphere driven by scores of vocal supporters.
This year's women's field is brimming with threats to Gentle's dynastic dominance. Fellow Aussie Olympian Jaz Hedgeland has been vocal about her intentions, "Ashleigh's record here is incredible, but I'm coming into this race in top form and extremely motivated. I'd love to be the one to finally beat her on home turf."
New Zealand's Ironman champion Amelia Watkinson also fancies her chances, commenting "I've heard so much about the absolutely electric atmosphere at Noosa. I can't wait to soak it up and have a real crack at taking down the reigning queen of this race."
Meanwhile, British athlete Fenella Langridge will be making her hotly anticipated Noosa debut. "The support from volunteers and fans here seems just amazing. That energy will hopefully help carry all us first-timers through the pain cave moments out on course!" she remarked.
Renowned for its friendly, community vibe, the Noosa Triathlon has become a bucket list event for triathletes worldwide. Reigning champion Gentle acknowledges the special atmosphere, "Noosa has such a fun, relaxed vibe even amongst the elites. I think that's what brings so many people back year after year, as much as the stunning location."
The race has also been an important milestone and motivator for Gentle throughout her illustrious career. "I definitely feel some pressure trying to get that tenth title, but it's been good motivation through some extremely tough training blocks. Noosa gives me a focus point to build my whole season around."
Race Director Simon Brooks has overseen the event's tremendous growth across four decades. He is thrilled to be hosting triathlon royalty like Gentle and an outstanding elite field for the 40th anniversary edition.
"We're planning some special touches this year to celebrate the rich history of our triathlon and say thanks to the locals who have made it such an iconic race over 40 years. The competitors will no doubt appreciate that, along with our scenic course and famous electric crowd, cementing Noosa's reputation as a must-do bucket list race."
The Noosa Triathlon's 40th anniversary is shaping up to be a spectacular weekend of action, entertainment and celebration along the Sunshine Coast. All eyes will be on the women's race as Ashleigh Gentle attempts to conquer both a world-class field and the famous multi-loop course en route to a historic tenth crown.