Nutrition
Gluten Free Eating – Putting it into Practice
Training & Racing Fuel Now I know a lot of you are interested in learning what gluten free foods/fuel I use in my training and racing. I am going to share this with you, but do warn that you may be a little disappointed. I say this because, quite honestly, I keep it pretty simple. […]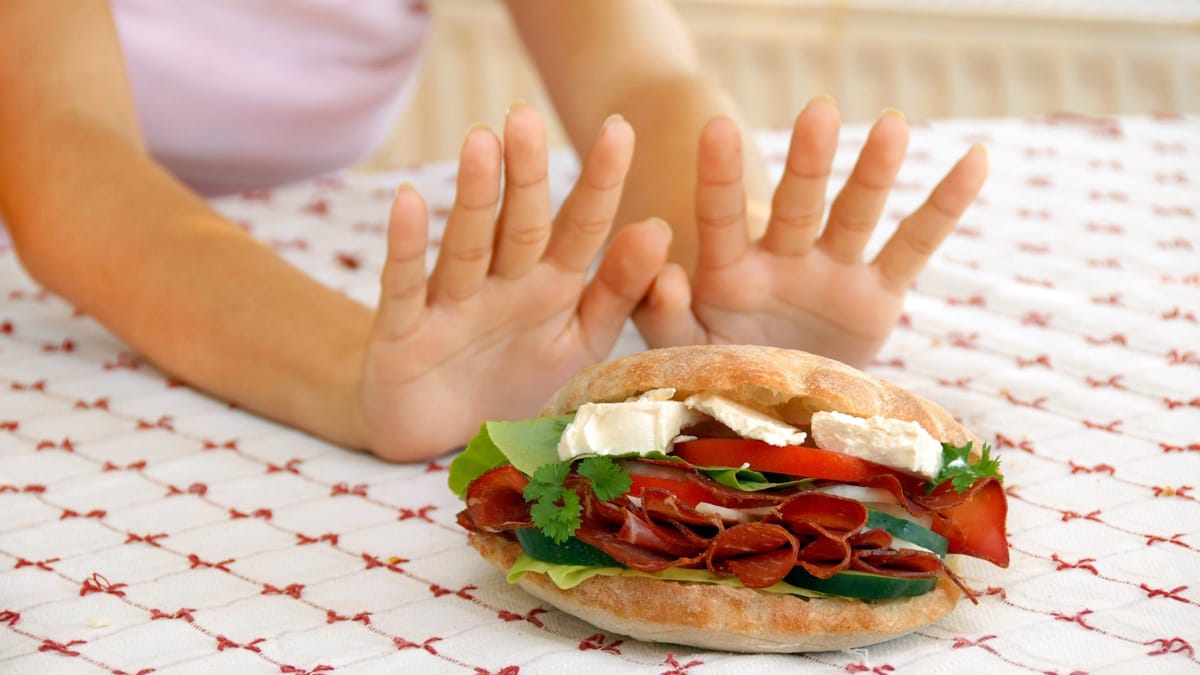 Training & Racing Fuel
Now I know a lot of you are interested in learning what gluten free foods/fuel I use in my training and racing. I am going to share this with you, but do warn that you may be a little disappointed. I say this because, quite honestly, I keep it pretty simple. Your nutrition plan doesn't have to be a complex science experiment, nor do you need a science degree to devise one. Quite simply, you need to determine what foods work best for you, experiment a little with the quantity, combinations, and timing of ingestion, and stick to what works.
So without further adieu, here you go!
Training
Your fueling requirements are going to differ with the phase of training you are in, and your specific goals related to training intensities and body composition. At present I am focussing on building a big aerobic base and improving my body composition, thus my training fuel is kept to a minimum. I stick to water for hydration, and natural foods for fuel – banana's and dates being my preferred fuel source. I will throw in a protein/natural food bar if I need it on longer/harder workouts.
For my bars I stick to products that are made entirely from natural food sources, including dates, almond butter, nuts, seeds, coconut, coconut oil, fruit and usually some sea salt. There are plenty of options available in health food stores and supermarkets world wide, or you can make your own. I mostly stay away from sports performance drinks in training, but do introduce them at the end of hard workouts leading into races so that my body is used to ingesting them. If I haven't raced for a while or am not racing often I will do a race nutrition simulation 2 weeks out from the race, although generally you will get plenty of testing done in your low-key races.
Training fuel sources
Bananas
Dates (I personally prefer the big, juicy Californian dates)
Natural food bars (homemade or a few preferred brands whilst traveling)
Snickers bars for long, hard sessions (or if I find myself out on the road needing more fuel – you can find them everywhere)
Cytomax sports performance drink (race simulation)
Muscle Milk protein powders (for recovery)
Racing
I always race with the same nutrition plan, and that is giving my body what it wants, when it wants it. Whilst this can differ slightly, it is only slight. I use the same fuel sources; I might just change up when I ingest what. Things that affect this include your current level of fitness, heat, humidity, cold (I need more calories during cold races), race tactics etc.
As mentioned above I stick to the same fuel sources, adding in more concentrated fuel sources to my race nutrition plan.
Racing fuel sources
Bananas, dates and natural food bars as above
Snickers bars (NB: Mars Bars are NOT gluten free)
Cytomax sports performance drink
Cytomax energy drops
Gel (I use these minimally) – check they are gluten free, although most are
Muscle Milk powder varieties for recovery
People often ask me about the Snickers bars – I don't chow these down every hour!! I cut them in half and pop in a bento box so they don't melt, and generally stick to 1 in an Ironman race. Sometimes I'll go 2. I have been known to have half on the marathon, but I was an adventure racer so used to digesting on the run 😉 Generally I would recommend sticking to these on the bike if you want to try them!!
Additionally, here are some of my all time rules for race nutrition:
Rule 1: Never ingest a carbohydrate solution and food/gel at the same time! No questions, just never do it.
Rule 2: Don't use gels just because others do. Personally my body can only tolerate a small amount of gel, and thus I only use a small amount. I can't tell you how many times I've tried to "teach" my body to tolerate gels, bottom line, they don't agree with me in large quantities. Everyone is different. Dates are my gel. Natural, tasty, quick release sugar and they are available everywhere (fresh or packaged at a pinch). Again, dates work for me, but might not for you.
Rule 3: Salt requirements are an individual thing, some people need lots, and others need little. You can work this out in an expensive laboratory, or you can experiment. Personally I experimented until I worked out what suits my body in different environments. Don't forget that your electrolyte drink contains sodium, as do your gels, bars etc so take this all into account before adding salt tablets to the equation.
Day To Day Gluten Free Eating & Nutrition
As I've mentioned previously, I stick to a paleo inspired diet, which is naturally gluten free. This is a completely different discussion so I won't go into detail on this aspect of my diet, but instead give you a good run down on how you can fuel yourself throughout each and every day, with tasty, nutritious gluten free food.
Breakfast
The first step is accepting that things are going to be a little different following a gluten free diet. The tastes and texture of foods will be what stands out, and the cost. A forewarning, the gluten free diet isn't the cheapest to follow. So be prepared for an adjustment period, remain open to new ideas and if you don't like something, don't feel you're stuck with no options. There is plenty of variety and eventually you'll work out what you enjoy best.
Cereals
There are plenty of GF cereals available in your local supermarket, no need to visit the health food stores and pay exuberant amounts. You can get everything from GF muesli's, alternative grain flake cereals, coco-pop and rice bubble (children's "fun") cereals, and porridge (forget traditional oat porridges). Quinoa flakes also make a great porridge and are quick and easy to prepare.
NB: Gluten free Oats
There is much controversy over the suitability of "gluten free oats" for people with coeliac disease. Oats are thought to contain gluten through contamination in the manufacturing process. Specialty oats produced in a gluten free facility are available, although oats do contain a protein that mimics gluten, and thus creates adverse effects in some people with coeliac disease.
Toast
There are plenty of gluten free breads on the market. Many are terrible, and could form the brickwork of a house. What is available locally is obviously location and country dependant. Local farmers market's often have fresh loaves with fewer preservatives than commercial brands, and often provide samples. Trial and error is the best bet here to find one you personally like. I often choose based on the ingredients, as I like to avoid grains such as corn and rice, and opt for more nutritious grains such as quinoa. A blend of flours is often a good middle ground and provides a nicer texture than loaves based on just one flour.
The same goes for baking your own bread. This is my favourite approach, and when I have time is the only GF bread I will touch. As above, a blend of 3 gluten free flours seems to produce the best results. I'll share some of my favourite recipes on my website soon!
Most gluten free breads are best toasted, and freeze any that you don't plan on eating within 1 – 2 days for optimal freshness.
Eggs
Eggs are, in my opinion, faultless. I love them. Poached, scrambled, fried in a non-stick pan, hard boiled, soft boiled, or made into omelettes, they are delicious, nutritious and filling. Served on gluten free bread or simply with a side of fruit salad, you can't go wrong with eggs. NB: I buy only fresh, free range organic eggs – yes they are expensive, but I was victim of salmonella poisoning from contaminated (cheap) eggs in 2010 and refuse to go cheap on them anymore.
Smoothies
A quick, easy and if need be portable breakfast option, smoothies can be tailored to your individual preferences with ease. Personally I freeze my favourite fruits in advance (banana, strawberries, mixed berries, mango, peaches) thus creating a thick consistency to your smoothie. Combine your choice of frozen fruit, almond milk (or dairy, coconut or soy), yogurt (natural or greek is best), and protein powder (my favourite is Muscle Milk, always check the label to make sure it is gluten free) and you have a delicious meal or substantial snack in minutes. You can add extra ingredients to your smoothies, such as LSA (crushed linseeds, sunflower seeds & almonds), your favourite nut butter (careful on the portions here), coconut oil, cinnamon and maple syrup or honey.
Lunch
Now if you're used to eating sandwiches, your days of eating sandwiches, as you know them is over. Accept and move forward. Gluten free breads simply don't taste that pleasant untoasted, and due to the denseness of the alternative ingredients used, the slices are generally smaller for the same caloric content.
Salads
It is amazing how filling and satisfying a good salad can be. If you're thinking of simple lettuce, tomato and cucumber salads, forget it. Salads don't need to be boring. Think colour and variety.
My favourite salad ingredients include:
Dark green leafy salad base (baby spinach, rocket, kale, mixed greens etc)
Colourful raw or cooked vegetables (roasted vege's are my favourite)
Protein (boiled eggs, leftover chicken or meat, pancetta or ham)
Cheese (goats fetta, haloumi, parmesan are my picks)
Avocado
Nuts and seeds (walnuts, macadamia's, almonds, sunflower seeds etc)
Healthy dressings like simple balsamic, olive oil, salt and pepper
Obviously you wouldn't use all of these in one salad, mix it up and get creative.
Quinoa
An amazing gluten free food which can be served with some salad or protein, or can be used in a salad as you would cous cous (of which is not gluten free!). I have some amazing quinoa recipes I'll share on my website shortly.
Eggs
As per breakfast, eggs are brilliant any time of the day. Leftover frittata with some salad is a favourite of mine.
Smoothie
Again as per breakfast a smoothie is a quick, portable lunch option.
Rice cakes
Top rice cakes (thick, thin, flavoured, unflavoured) with your favourite ingredients. A good base to spread onto rice cakes is avocado, hummus or tahini. Top with some protein (tuna is great, sliced egg, chicken, ham) and a little vegetable (baby spinach, rocket, sundried tomato, fresh tomato, herbs) and a little sprinkle of fetta or cheese of your choice. Finish with salt and pepper.
Sandwiches and rolls
Now whilst gluten free bread is very different to what you may be used to, you can still have a sandwich, hamburger, or focaccia. There are an increasing number of specialist bakeries producing gluten free bakery products including hamburger and hot dog buns, focaccia bread, Panini's, bread rolls, lavish type breads etc.
From experience I would recommend at least lightly toasting these products before use, although personal preferences will come in to play here. Gluten free bread products are becoming more widely available in café's and restaurants, just make sure they know you are coeliac if that's the case so they're aware for cross contamination purposes.
Dinner
To be honest not much really has to change here. You may have to alter the brands you buy for particular sauces and dressings, although every dish you have enjoyed previously should have an easy to prepare gluten free alternative.
Gluten free alternative for popular ingredients:
Pasta: gluten free pasta (you can also get gluten free lasagne sheets)
Cous cous: quiona (cook like you would rice)
Wheat noodle varieties: rice noodles
Gnocchi: Gluten free gnocchi varieties are available or you can make your own
Soy sauce: Tamari or gluten free soy sauce
Stir fry sauces and marinades: Plenty of gluten free brands available – most should be labelled gluten free, if not the check ingredients list for wheat, malt vinegar, barley malt or malted barley.
Salad dressings: As above for sauces, watch especially for malt and barley, especially in creamy dressings.
Sausages: Gluten free sausages in supermarkets & most butchers
Desserts
I can guarantee that this one will get you more often than not during social gatherings, unless your friends are also gluten free, or know you are and are very thoughtful people! Gluten free desserts are easy to prepare and there are alternatives for almost every dessert out there. I will share some of my favourites on my website over time so keep an eye out for them!
One point of note is the ingredient wheat glucose syrup – despite the word wheat, this particular ingredient is said to be so highly processed that the gluten cannot survive the manufacturing process. You will find wheat glucose syrup in some ice creams and confectionary. Provided there are no other gluten containing ingredients (look out for wheat starch and barley malt) you are safe to eat these products. The same goes for dextrose. For further clarification please consult a coeliac support website.
Snacks
Snacks are easy if you ask me, start with fresh fruit, yoghurt (natural or greek are my favourite), hummus with vege sticks or rice crackers, mixed nuts, boiled eggs, gluten free muesli bars or home made slices/muffins, the choices are endless. Always be sure to check ingredient labels and allergy warnings, and if unsure, don't eat it!!
So there you have it, a little insight into how I fuel myself during training, racing, and in everyday eating, on a strict gluten free diet. As you can see, you'll never go hungry, and although you will have to make some changes, once you get your head around what you can eat and what you can't, it's really pretty simple. Sometimes change is a good thing!!