News & Racing
Gwen Jorgensen Captures Third ITU World Triathlon Series Title in Stockholm
Gwen Jorgensen bested the field on the 1,500-meter swim, 40-kilometer bike, 10-kilometer run course with a time of 1:55:31, nearly 50 seconds ahead of her closest competitor. The win marks Jorgensen's fifth overall podium finish in the series, including victories earlier this season in San Die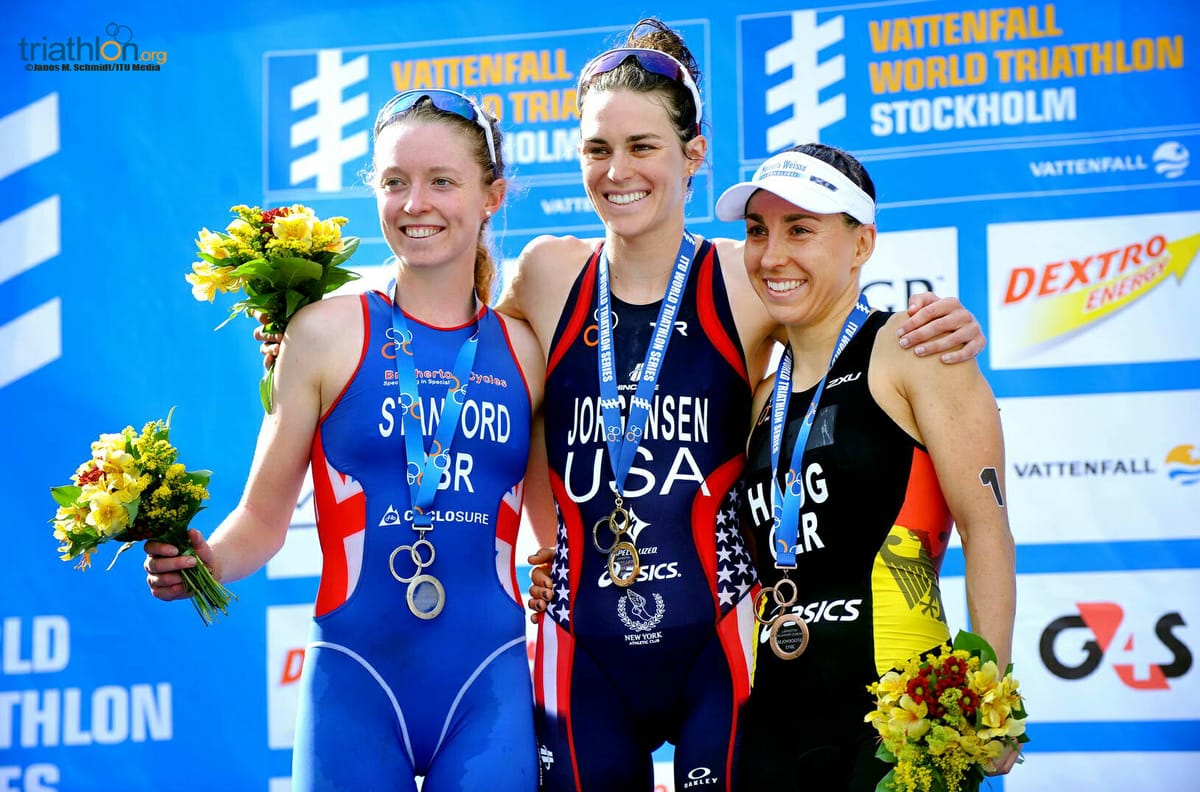 Gwen Jorgensen bested the field on the 1,500-meter swim, 40-kilometer bike, 10-kilometer run course with a time of 1:55:31, nearly 50 seconds ahead of her closest competitor. The win marks Jorgensen's fifth overall podium finish in the series, including victories earlier this season in San Diego and Yokohama.
Non Stanford of Great Britain was second in 1:56:20, and Anne Haug was third to round out the podium in 1:56:45. Sarah Groff (Hanover, N.H.) finished eighth in 1:57:41 for her third top-10 finish of the season.
Jorgensen and Groff began the race in a solid position out front after battling a tough swell on the swim. The pair exited the water in the lead pack of 20 women with a 50-second gap ahead of the chasers. In the second lap of the 40k bike course, Jorgensen, Groff and 10 others had broken off to lead the field, though the chase group gained time each lap and caught up by lap five.
By the end of the nine-lap bike course, New Zealand's Andrea Hewitt and Great Britain's Vanessa Raw made a break from the large pack, but Jorgensen was up for the challenge. Though she trailed Hewitt and Raw by 45 seconds in T2, she quickly closed the gap and took the lead by the end of the first run lap. Over the course of the remaining 7.5k, Jorgensen extended her lead to break the tape nearly 50 seconds ahead of Stanford.
It's what I want to do when I come into a race, is have a good swim and bike. To execute on that in this race is really exciting. I was just trying to run my own race and go as fast as I could.
With today's win, Jorgensen reclaims the lead in the ITU World Triathlon Series standings, just three weeks before the Grand Final in London on Sept. 14. Jorgensen has 3,033 points, a slight lead over Haug (3,025 points) and Stanford (3,020).
ITU World Triathlon Stockholm
1,500m swim, 40k bike, 10k run
1. Gwen Jorgensen (St. Paul, Minn. USA), 1:55:31
2. Non Stanford (GBR), 1:56:20
3. Jodie Stimpson (GBR), 1:56:45
8. Sarah Groff (Hanover, N.H. USA), 1:57:41
Current ITU World Triathlon Series Standings
Women – Complete Standings
1. Gwen Jorgensen (St. Paul, Minn. USA), 3,033 points
2. Anne Haug (GER), 3,025
3. Non Stanford (GBR), 3,020