Heather Wurtele runs to victory and new race record in Oceanside
  A few years ago Heather Wurtele typically required a lead off the bike in order to win races. Those days are long gone as the Canadian has shown recently she can post super-quick run splits when needed. Two weeks ago, in winning IRONMAN 70.3 Monterrey, Wurtele posted a 1:19 run split – today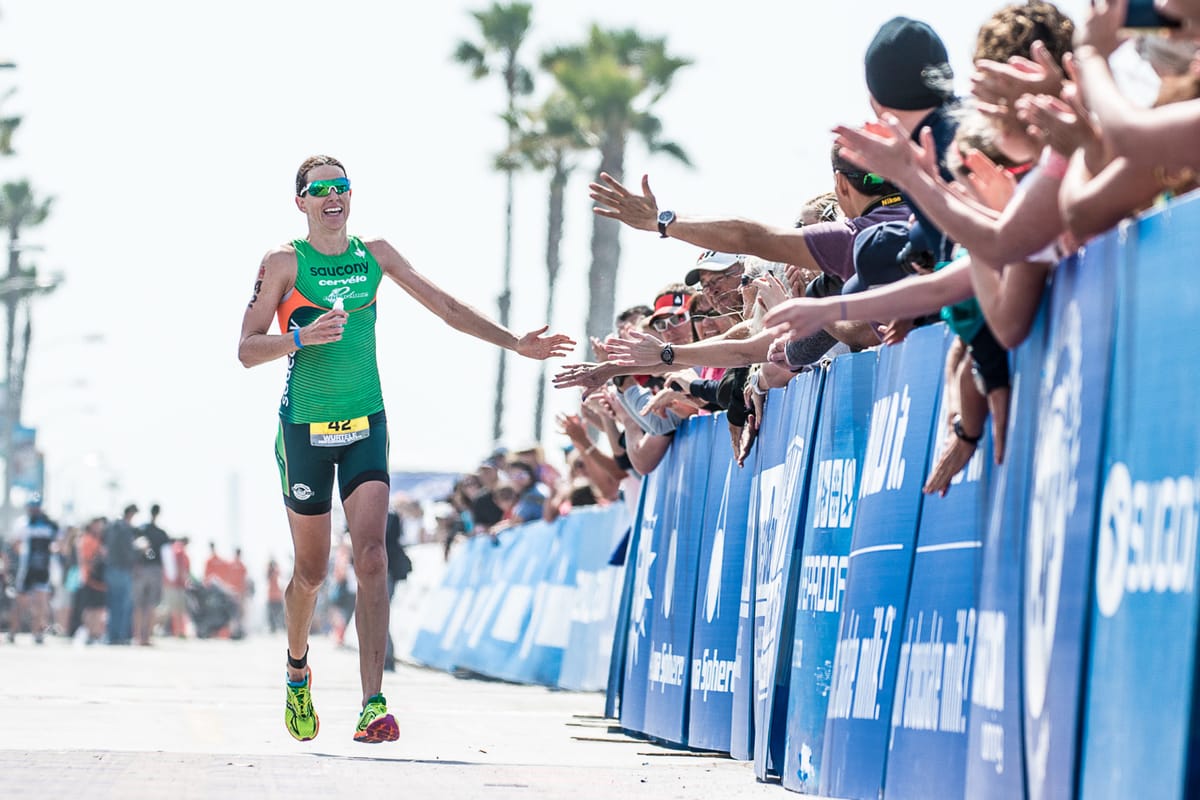 A few years ago Heather Wurtele typically required a lead off the bike in order to win races. Those days are long gone as the Canadian has shown recently she can post super-quick run splits when needed. Two weeks ago, in winning IRONMAN 70.3 Monterrey, Wurtele posted a 1:19 run split – today she went even faster (1:17:56) to run her way to the win here in Oceanside.
The day began with Meredith Kessler (USA) and Julie Dibens (GBR) leading the way out of the water. Dibens, in her first race after taking a year off to recover from foot and knee surgery, would pull away on the bike, enjoying a lead of around two minutes on a group that included defending champion Heather Jackson, Kessler and Wurtele.
Once on the run, though, there was no stopping Wurtele, who moved to the front by the four-mile point of the race and never looked back. Jackson gamely tried to stay within touch of the tall Canadian, but would eventually finish just over a minute back as Wurtele broke Jackson's course record (set last year) with her 4:13:12 clocking.
Kessler managed a third-place finish just weeks after her win at IRONMAN New Zealand, while Dibens managed to hold off Caitlin Snow by 30 seconds for fourth.
Top five professional women's results are below:
1. Heather Wurtele CAN 4:13:12
2. Heather Jackson USA 4:14:15
3. Meredith Kessler USA 4:19:52
4. Julie Dibens GBR 4:24:54
5. Caitlin Snow USA 4:25:24