Gear & Tech
Henty CoPilot: Finding the Right Bag for All Your Travel Needs
The Henty CoPilot garment bag/backpack is helping businessmen and triathlon fans stay active and crease-free at work. Trizone chatted to co-founder Jeremy Grey about Kickstarter, and managing a good work/sport balance. Sport loving businessmen can finally stay fit before and after work, plus look da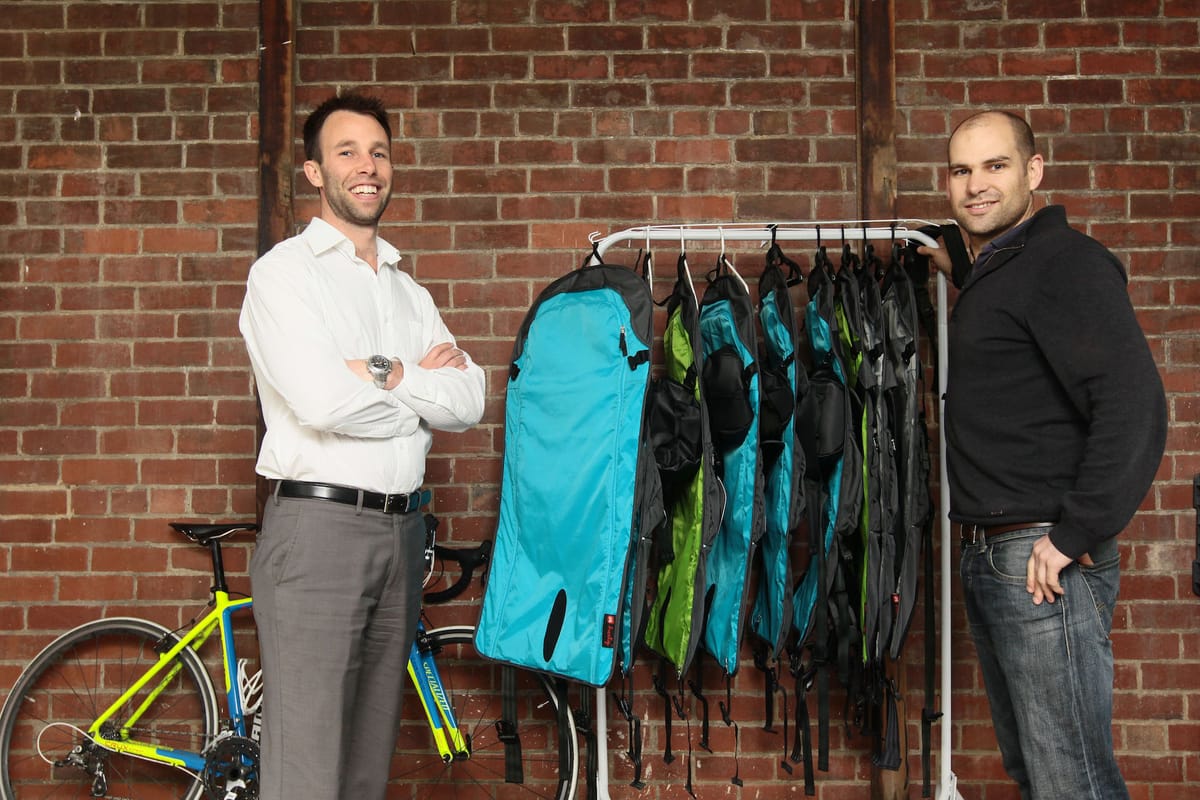 The Henty CoPilot garment bag/backpack is helping businessmen and triathlon fans stay active and crease-free at work. Trizone chatted to co-founder Jeremy Grey about Kickstarter, and managing a good work/sport balance.
Sport loving businessmen can finally stay fit before and after work, plus look dapper and wrinkle-free with the smartest new travel garment bag/backpack you've ever seen. Designed to save you time, Jeremy and co-founder Jon Gourlay have made cycling/running to work easier, creating a multidimensional option for the stylish male traveler.
"We're selling to as many travellers as commuters," says Jeremy,  adding "it's the perfect size for a carry-on suit bag and easier to manage than a garment bag." He's noted plenty of guys want flexibility as well as the ability to get around in active clothes, without crumpling work or dinner wear when they get to their destination.
TRIATHLON TRAINING & TRAVEL MEETS CORPORATE DAY JOBS
Henty's bags cater to travellers as much as commuters, and as triathletes fit into both categories the new CoPilot bag is perfectly suited to the triathlon community. Only a handful of pros can ditch their day jobs in favour of triathlon training full-time, but for the rest of the triathlon community work is a necessary part of daily life. For this general population of tri-fans, wasting time commuting on public transport eats into training time. They can now cut this all down by running or cycling to work with the new Henty bag and unfurling it to reveal their perfectly crease-free suit.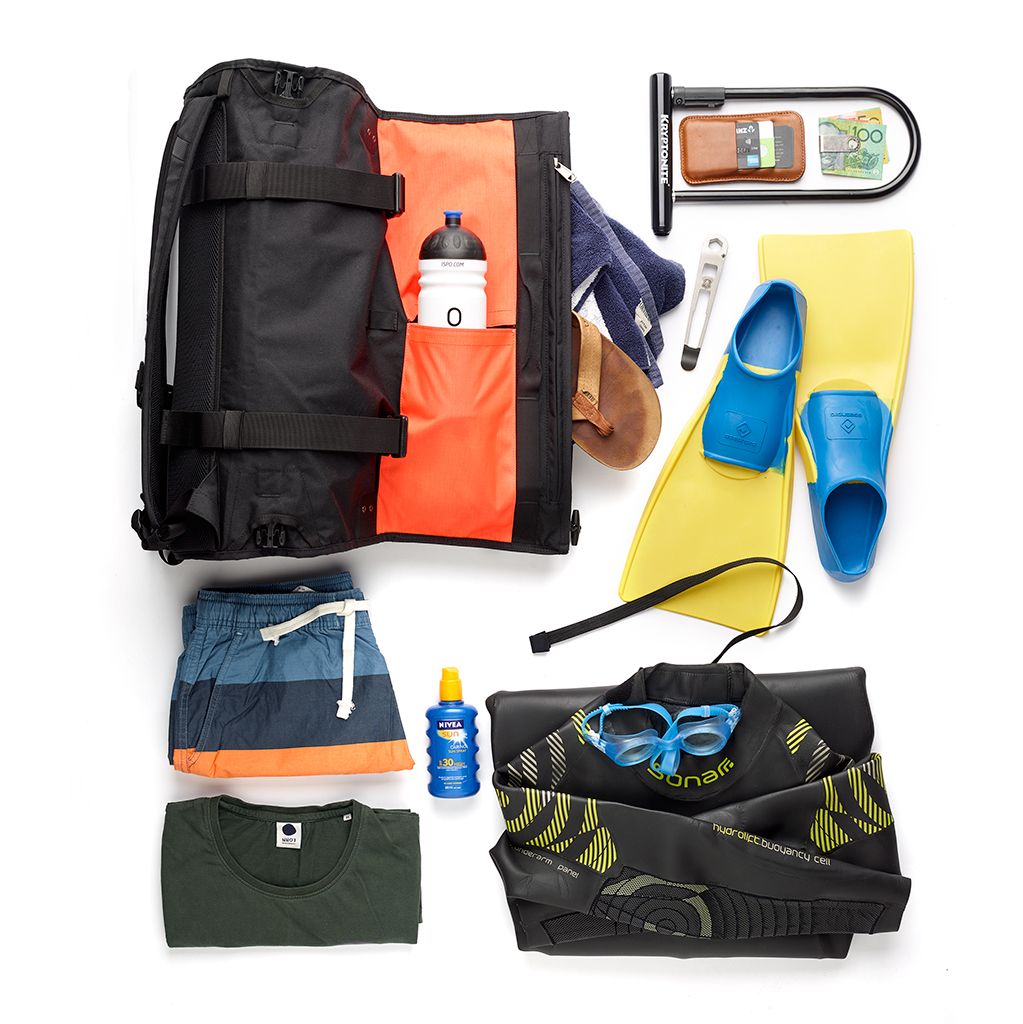 Catering to the travelling proportion of tri-fans heading away on a holiday peppered with international triathlons, the CoPilot means you can still hit the cocktail bar with a well-ironed suit and transport your activewear all in one.
NAVY, SAILING & TRIATHLONS STIMULATE A BUSINESS IDEA
Creating Henty stemmed from Jeremy's interesting mix of different occupations and interests, the first of which started when he was just 13 years old. With an interest in sailing and spurred on by his frustration over having to manage torn sails, Jeremy soon learned how to mend sails on his Mum's sewing machine. Sewing skills? Check.
Jeremy joined the Australian Navy for ten years. "You get issued with a suit bag in the navy," he says. "You're always transporting your uniform and the only thing the issued suit bags were good for was protecting against dust." Managing formal clothes without creasing? Check.
After leaving the navy, Jeremy joined the corporate world but as a keen triathlete he didn't want to waste valuable pre-work time on a public transport commute. He used his time before work to clock up time on the bike, but was struggling to keep his suit presentable at the end of his ride. Dealing with a suit during a mid-city commute? Check.
FREEDOM FOR SUIT-WEARERS
"I never thought I'd use all of these experiences (sailing, the Navy and being a triathlon commuting to my corporate job) in my professional career, but without all of them I probably wouldn't have created Henty," he admits.  Jeremy took the plunge and created a prototype which he started using himself. "It gave me so much freedom," he adds. "It allowed me to train on the bike to and from work for triathlon. I didn't have a locker at work, so the bag also became a portable locker. I could run in my lunch break and store my suit in it."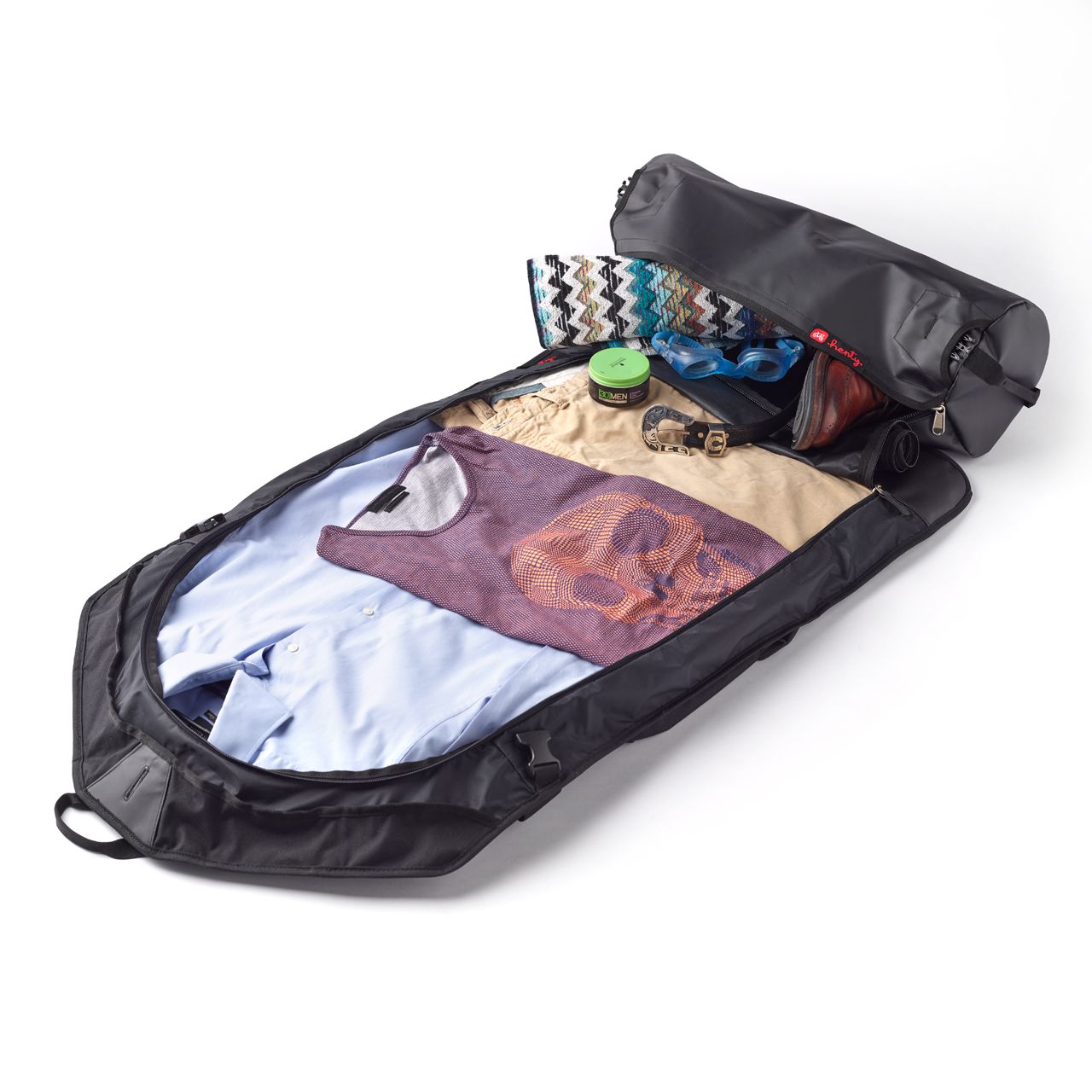 It's this freedom that enables men and women to seamlessly blend the worlds of activity and corporate life, without wasting precious time.
"I went from feeling stuck in a suit and not being able to exercise, to having the freedom to do what I needed. It was a game changer."
Realising the difference this bag was making to his own life, Jeremy knew there had to  be others out there with the same issues, so he started the company. Now Henty has a growing client base and five different unique designs to choose from, with another one currently part of a Kickstarter campaign.
While some Kickstarter campaign products are untrustworthy with further production tweaks needed, the Henty CoPilot is different. "We've done pre-production of 300 bags, it's into the execution phase now," says Jeremy. "We've ironed out all the production issues and made little changes to make it awesome."
If you're sick of doing the pre-work shuffle between activewear and formal work attire, why not support Henty on their Kickstarter campaign page? We know we will.
Finally, I'll be doing a full review of the bag once mine arrives – no pressure guys…
A small but vital disclaimer from me. This
isn't
a paid product endorsement nor did anyone from Henty contact me for this article. I've actually put money into the Kickstarter project as I genuinely would like to get my hands on one of these bags. Once I did put some money down, I felt the need to do a story or better put, to highlight the story behind this cool little Tassie company.