Gear & Tech
Huub Design adds Alister Brownlee to its Pro Ranks
Olympic Triathlon champion, Alistair Brownlee, has today joined his bronze-medal winning world champion brother, Jonathan, to trial the world's most advanced triathlon swimwear. The pair trained together in Leeds after launching a new partnership with midlands-based wetsuit and swimskins produ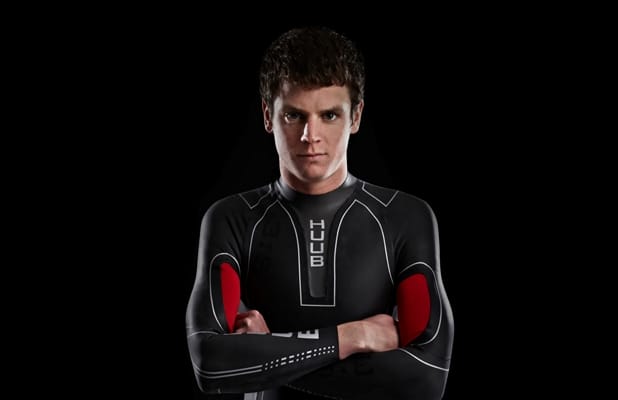 Olympic Triathlon champion, Alistair Brownlee, has today joined his bronze-medal winning world champion brother, Jonathan, to trial the world's most advanced triathlon swimwear.
The pair trained together in Leeds after launching a new partnership with midlands-based wetsuit and swimskins producer,  HUUB,  which will see the brothers wearing  HUUB's  state-of the-art suits in training and competition across the world. The first competitive outing for the new association will be when the  Olympic  champion takes part in the Abu Dhabi International Triathlon in Abu Dhabi on Saturday, March 2nd.
Alistair said: "I am looking forward to working with HUUB over the next four years. Since I started Triathlon, I have always known that you have to have a top wetsuit. I choose HUUB because they spend a lot of time researching how to help make me faster in the water. The new suit feels great and I'm looking forward to racing in it this year. It's just a shame they've given Jonny one as well!"
The  HUUB  suits the brothers will use are the result of a strenuous technical research programme which has revolutionised the thinking behind wetsuits for triathletes. Until now, the cycling and running disciplines benefitted from a technical approach to equipment which the swimming element failed to replicate.  HUUB's  research, which was begun three decades ago by Dutch sports scientist Huub Toussaint, now offers options on suits which match the body type of an athlete to maximise potential.
HUUB recognises that triathletes do not all swim the same and the wet suits are therefore available in two versions; one for swimmers with good body alignment and another which counteracts sinking legs during the swim. The wet suits and swimskins  also utilise many features which enhance body alignment and buoyancy, including built in bicep and calf 'release' areas on the wet suits to improve stroke efficiency and kick propulsion and compression in the swimskins which  reduces  frontal drag. Importantly for triathletes, the  HUUB  suits also feature a revolutionary break away zipper for vital transition speed.
Jonathan said: "I have always been pretty picky with wetsuits. I really like a suit to be very flexible, so that my shoulders and arms don't feel restricted, but at the same time I want a suit that is buoyant enough to keep me fast and level in the water. My new HUUB suit fits like a dream and has felt great in the water so far. It looks good as well, obviously better on me than Alistair though!"
HUUB  CEO, Dean Jackson said: "As a young company based in the midlands we feel honoured and privileged to be associated with Alistair and Jonathan. For  HUUB  to be standing shoulder to shoulder with Olympic medallists – and one of them an Olympic champion – is unbelievable. In the short time of our existence, we've been working flat out to prove that our technology and beliefs do work at the highest level of competition and there could be no better illustration of that than to be able to put two world class athletes into our suits and see them put to excellent use all over the world. To say I'm delighted with this partnership would be an understatement!"