News & Racing
International triathletes come together for men's health in Movember
This Movember there are going to be some bad memories created as we see race photos emerge with a number of well known international triathletes (and others) come together to raise money and awareness for men's health by taking part in Movember. That's right, triathletes with moustaches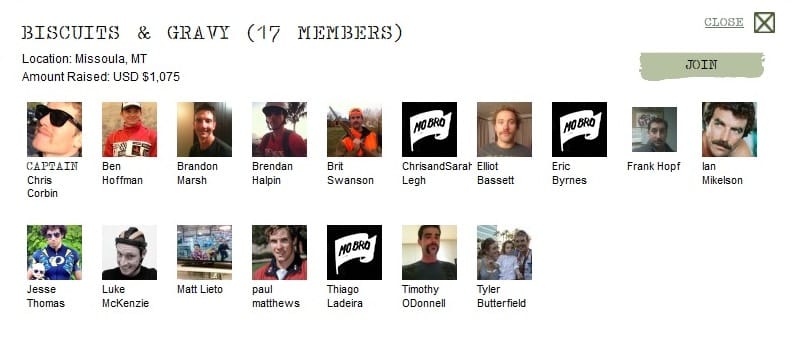 This Movember there are going to be some bad memories created as we see race photos emerge with a number of well known international triathletes (and others) come together to raise money and awareness for men's health by taking part in Movember.
That's right, triathletes with moustaches will be coming to a race near you. Don't be frightened though. What you should do is get on board and make a donation to one of the teams below (preferably the Australia based team) and play a part in helping men's health.
See below for the team members and links to donate.
This initiative will be a lot of fun while raising money for a serious subject. Men's health is something that we need to bring out in to the open and make it normal for us to be comfortable enough to discuss with our doctor, family and mates. Prostate and testicular cancer and mental health are the three focuses of the fund raising for Movember.
The team based in the US has sprinted out of the blocks and is leading the fund raising. They also have a bit more age on their side and this could prove valuable as the hairy lips proceed through Movember.
The team based in the US is captained by Chris Corbin with Shane Barrie taking the lead for the Australian team.
We do need a few more members for the Australian team. See the link below…
Movember looks at the following areas:
Living with and Beyond Cancer
Men living with prostate or testicular cancer have the care needed to be physically and mentally well.
Staying Mentally Healthy, Living with and Beyond Mental Illness
Men are mentally healthy and take action to remain well
When men experience mental illness they take action early
Men are not treated differently when they experience a mental illness
Men's Health Research
We will fund innovative research that builds powerful, collaborative teams that accelerate:
Improved clinical tests and treatments for prostate and testicular cancer
Improved physical and mental health outcomes for men

Men's Health
On average, men die at a significantly younger age than women "the average life expectancy for Australian men is almost five years less than women (presently 79.5 compared to 84), however there is no biological reason for this. The reasons for the poor state of men's health in Australia and around the world are numerous and complex.
From Movember's perspective the reasons for the poor state of men's health include:
Lack of awareness and understanding of the health issues men face
Men not openly discussing their health and how they're feeling
Reluctance to take action when men don't feel physical or mentally well
Men engaging in risky activities that threaten their health
Stigmas surrounding mental health
Movember aims to change the face of men's health and reverse this way of thinking by putting a fun twist on this serious issue. Using the moustache as a catalyst, we want to bring about change and give men the opportunity and confidence to learn and talk about their health more openly and take action.
Using scary stats to motivate people is not how we roll at Movember, but the facts below are too startling to
Every hour, more than four men die from potentially preventable conditions in Australia
Male deaths are greater across all age groups and the total burden of disease and injury (including premature death, ill health and disability) for males in Australia is 10% higher than for females
Nearly two thirds of Australia's population is overweight, with men being twice as likely to be overweight or obese than women
1 in 2 Australian men and 1 in 3 Australian women will be diagnosed with cancer by the age of 85
More men have diabetes than women (4.3% of all men compared to 3.6% of all women)
Men are more likely to smoke than women, with about one in five men smoking compared to one in seven women
In 2009, there were an estimated 19,438 new cases of prostate cancer in Australia. In 2010 more than 3,200 men died in Australia, accounting for 13.3% of all cancer deaths
Excluding skin cancer, testicular cancer is the most common cancer in Australian males between the ages of 15 and
Researchers estimate that around one in eight Australian men (1.3 million) experiences depression at any given time
In any 12-month period, 1 in 5 adults (over 16) will experience at least one mental illness
Movember's vision is to have an everlasting impact on the face of men's health by supporting prostate and testicular cancer and mental health.   We focus our efforts on:
Awareness and Education
Staying Mentally Healthy
Living With and Beyond Cancer
Living With and Beyond Mental Illness
Research