Ironman 70.3 Ballarat the latest WTC event to be announced in Australia
Ballarat has been announced as host city to an IRONMAN 70.3 event over the next three years. This came after local Government support was confirmed for the three year term. The first event, to be held on Sunday 16 November 2014, will uphold a long tradition of Ironman racing in Victoria on this date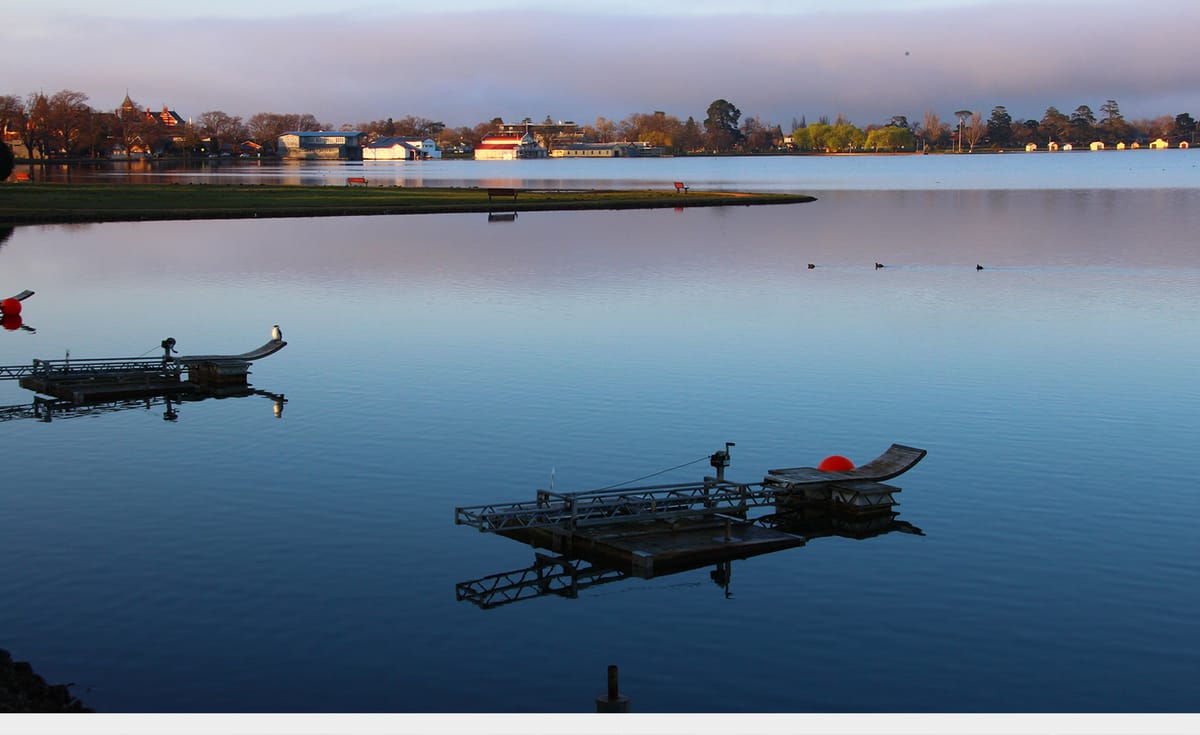 Ballarat has been announced as host city to an IRONMAN 70.3 event over the next three years. This came after local Government support was confirmed for the three year term.
The first event, to be held on Sunday 16 November 2014, will uphold a long tradition of Ironman racing in Victoria on this date. This high-demand event will see athletes rush for tickets to participate when online entries go on from Tuesday 6th  May 2014.for Triathlon Australia members and Thursday 8th  May 2014 for general entries.
In what will be a fantastic addition to the city's already impressive portfolio of events,  IRONMAN 70.3 Ballarat  helps to emphasise the city's ability to attract and retain world class events. This is complemented by events such as the World Rowing Masters Regatta in October and the Road National Cycling Championships each January.
IRONMAN 70.3 Ballarat  will begin at Lake Wendouree with a 1.9km swim, followed by a 90km bike ride which will incorporate parts of the historic Remembrance Drive. The final leg will be a 21.1km run around Lake Wendouree.
City of Ballarat Mayor Cr Joshua Morris expressed his excitement at hosting the event.
"We are delighted to host the first ever  IRONMAN 70.3 Ballarat. Ballarat is renowned as a premier host city for national and international sporting events and we are pleased to welcome elite athletes from around Australia to our city," Cr Morris said.
IRONMAN Asia Pacific CEO, Geoff Meyer  said the new IRONMAN 70.3 Ballarat has the potential to be one of the best events in Australia with an exciting new course, great destination, close proximity to Melbourne and a unique grassroots flavour.
"We're thrilled to be working with such enthusiastic partners that have embraced Ironman and are committed to working with us to ensure the event's success for all stakeholders for many years to come," said Mr Meyer.
"We expect  IRONMAN 70.3 Ballarat  to attract more than 1400 competitors and thousands of accompanying visitors to the area, providing a tremendous economic boost and tourism spotlight on the region".
"Sport and recreation is at the heart of every community and Ballarat has a long and proud history of producing champions and hosting world class events" said Mr Meyer.
An exciting part of the event will be the inclusion of a relay team category which provides a fantastic stepping stone into the sport for locals and corporate partner participants.
The event will attract and feature a number of "Super Teams" featuring well known celebrities and sports stars. There will also be some friendly rivalry amongst various sporting and corporate groups over the weekend.
Ballarat Regional Tourism CEO George Sossi is delighted to be partnering with the City of Ballarat and IRONMAN to deliver a great event for competitors and the community. Mr Sossi commented that the IRONMAN 70.3 is another example of Ballarat's reputation as regional Victoria's sporting event hub.
"Sporting events play a significant role in tourism and bringing visitors to town.   Ballarat will see significant economic benefits from the event, as well as exposing participants to the many activities and attractions Ballarat has to offer."
"Moreover, hosting the event for the next three years provides us with the opportunity to build this into a hallmark event, similar to the national cycling championships." Mr Sossi said.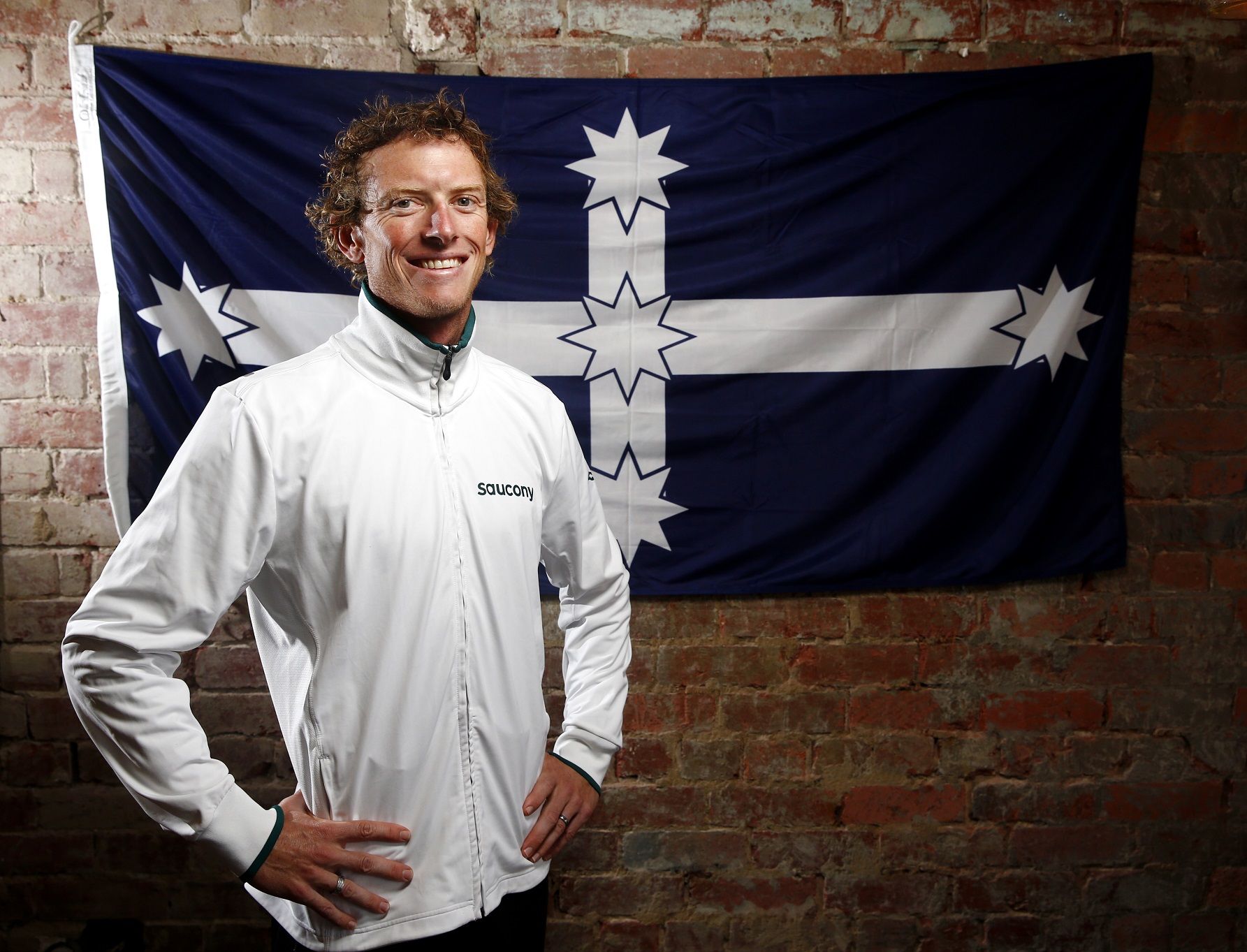 Event organisers, Ironman Asia Pacific, are committed to bringing the IRONMAN experience to Australia's key regional areas and Ballarat provides an amazing new destination in their annual calendar.
A strong professional field, headed by multiple IRONMAN champion and event ambassador, Luke Bell, will be waging their own Eureka battle on a course that has been stamped with their approval.
"I grew up doing races as a kid in Ballarat and the Western Districts of Victoria, so Ballarat holds some pretty special memories for me," said Bell.
A 19 time winner of IRONMAN 70.3 races around the world, Bell is determined to carve his name into the history books as the inaugural champion.
"I'm looking forward to going back and racing there, I was in my early teens when I raced in the Victorian Triathlon Series," he said.
"It's great to have another event in Victoria and it's these type of races with such a great community feel and support that I love to be involved with.
Quick Facts about the Event
30 age group qualifying spots for the IRONMAN 70.3 World Championship in  Zell Am See-Kaprun, Salzburgerland, Austria on August 30, 2015.
Professional prize purse of USD25,000.
1400 age group and professional IRONMAN competitors will complete a 1.9km swim, 90km bike and a 21.1km run.
IRONMAN 70.3 Ballarat  will be held on Sunday, November 16, 2014.
For more information, visit  www.ironmanballarat.com
About IRONMAN Triathlon
®
The iconic IRONMAN ®  Series of events is the largest participation sports platform in the world. Since the inception of the IRONMAN brand in 1978, athletes have proven that  ANYTHING IS POSSIBLE ®by crossing finish lines at the world's most challenging endurance races. Recognized for excellence through distinguished events, world-class athletes and quality products, World Triathlon Corporation, owner and operator of the IRONMAN Series, has grown from a single race to a global sensation with nearly 190 events across five unique brands: IRONMAN, IRONMAN 70.3 ®, 5150 "¢  Triathlon Series, Iron Girl ®  and IronKids ®.