News & Racing
Ironman 70.3: Tim Reed's prep for World Championship
Tim Reed is ready to defend his title at the Ironman 70.3 World Championships thanks to a graduated training schedule and a game-changing bike fit session. Trizone caught up with Reed to uncover t his pre-race preparation. At the time of publishing, Tim has unfortunately been in bed for 4 days with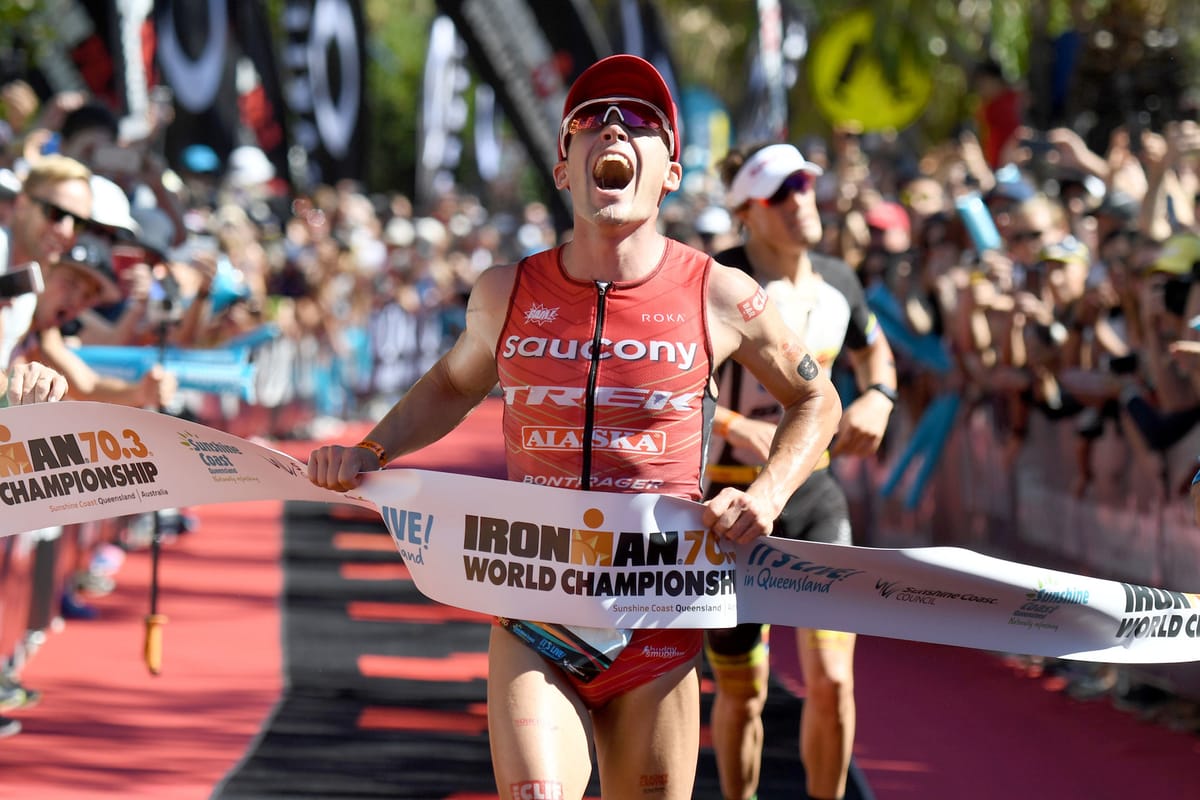 Tim Reed is ready to defend his title at the Ironman 70.3 World Championships thanks to a graduated training schedule and a game-changing bike fit session. Trizone caught up with Reed to uncover t his pre-race preparation.
At the time of publishing, Tim has unfortunately been in bed for 4 days with a fever and at this stage is uncertain whether he'll be able to race.
"We had a really busy time as a family near the start of the year," said Reed, "we moved twice into different houses to get a bigger place for our growing family." This very busy start to the year with plenty of weddings and family commitments was a planned move away from heavy training for the athlete.
"I knew I had to lock down from July onwards. I tried to make myself more available for people earlier in the year." Like any competitive athlete though, that time off can be tricky to manage mentally. "It's always a compromise and your performances might not be where they need to be. Consistency was hard to get early in the year, but by June I was ready to knuckle down again."
Mid year, Reed regained his laser focus during a training block in Boulder. "I had a really uninterrupted block of training and every race race from there was a steady improvement. That was pleasing and not surprising if you see how I trained in Boulder," said Reed. It's not just his training, but a brand new bike fit has helped fuel his impressive preparation for Chattanooga.
Reed's first bike fit
"I finally let go of my distrust of bike fitters and got a bike fit,"laughed Reed. "I've seen such a drastic benefit it's quite amazing. It's much more comfortable, more aero and my FTP is back to where it was in 2013."
If you're thinking it's crazy the reigning Ironman 70.3 world champion has never had a bike fit before, we were too, but he did have one fit session in 2010. "It was a while ago now, but in 2010 I got a full fit but there were just too many changes made all at once. It was just way too much so I put it back after one week," said Reed. Lucky for the champion, the most recent fit was far better and is set to stick around.
Reed's fierce team give unending support
Tim Reed has countless supporters, including Ryan from 3D Bike Fit who chats to the athletes weekly about positioning. "I also talk regularly to Matt Dixon who was officially my coach until recently but will remain as one of my most important advisors. Matt knows me as an athlete and as a person so well know that his advice always proves incredibly accurate and beneficial.
Being sponsored by Trek, who are well known for their high level of support for their sponsored riders, Tim can't speak highly enough of the level of support he receives. A mechanical engineer, Mark Andrews is dedicated to supporting the triathlon team with everything from mechanical support at events to customised product development. Trek are also understanding of Reed's technical obsessions and tendency to experiment. "I do like to be in control," said Reed, "a week out from races the team at Trek and Matt text me saying 'don't change your position!' They know me too well," Reed laughed.
Pressure to do something special as defending champion
"Once you've won, there is that pressure to do something really special," Reed told Trizone. "In Ironman Australia this year I finished second. It wasn't a failure, but I was disappointed with myself because I tried to do things I wasn't conditioned enough to do. I tried to take it that little bit further, but I knew I hadn't done the conditioning to race the speed I did and I blew up on the run."
News of other athlete pulling off records fuels the need for a showdown
"I knew Lionel Sanders had just gone so fast at the North American Ironman 70.3 Championships and I thought – I've gotta do something special today. I wanted to smash the course record," said Reed. "Winning didn't seem like enough! There was no rationale behind it, it was just an ego thing."
It wasn't the second place finish that disappointed Reed, but knowing he could have done better if he'd stuck to his race plan. As always though, Reedy found a silver lining. "I've always felt I have my best result after a disappointing race," said Reed. "You have to be blatantly honest with yourself and consider why didn't you achieve what you know you could have achieved."
"After grinding through the run with my legs feeling like they were about to fall off, I was already considering what I could do for my next Ironman preparation," said Reed. In the past few months, Reed has been putting those leanings into his training as he prepares for Chattanooga and Kona. "I've got a solid mindset for Chattanooga," said Reed. "If the legs are there, it's game on! If they're not, I'll fight tooth and nail but realise that you really have to be 'on' to win at World Championship level. It's such a small difference between first and tenth place but such is the depth that a top 10 is still a solid performance when trying to focus on a podium in Kona," said Reed.
Reed knows he'll be surrounded by the world's best at the World Champs, and while that may scare some, it reassures Reed. "Given the calibre and form of some of the athletes going into it, I don't feel like I'll have any of those brainwave movements when I feel I have to do something crazy or special." I feel there are other guys like Sam Appleton with more pressure who are in the form of their lives and have had the perfect preparation leading up to the race. Sometimes everything falls into place with your build up and you don't want to waste those opportunities as you never know what obstacles next year will throw up."
Balancing Kona and 70.3
With Kona so soon after the Ironman 70.3 World Champs, it's difficult to balance the long distance training with the 70.3 training. "It's pretty hard to have an IM 70.3 World Championship right in the middle of an athlete's Kona prep, and I do find it a bit frustrating given 70.3 racing is the most popular format in the world right now and has really earnt the right to be far removed from Kona in terms of it's calendar timing. It is what it is though, but I just try not to have too many expectations," said Reed.
"Jan is a really smart guy, I don't think anyone is as smart at their scheduling as him," said Reed of Jan Frodeno. "He's skipping IM 70.3 World Champs. It's on another continent for him, so he's just prioritising one. Sebastian Kienle always does both, however the year he dominated Kona was the year he finished 12th at 70.3 Worlds"
Despite his iron-clad mentality and drive, Tim Reed maintains his sense of humour. "If 70.3 doesn't go that well, it'll probably mean I'm on track for Kona, if it goes well, then hey, I definitely won't complain either" Reed told Trizone.
Now all eyes will of on the Aussie to see if he can make it to the podium at the Ironman 70.3 World Championships in Chattanooga.