News & Racing
Ironman Australia: McKenna and Simpson Seize Victory in Epic Battle
In a nail-biting race at Ironman Australia, Steve McKenna and Kylie Simpson emerged victorious overcoming fierce competition.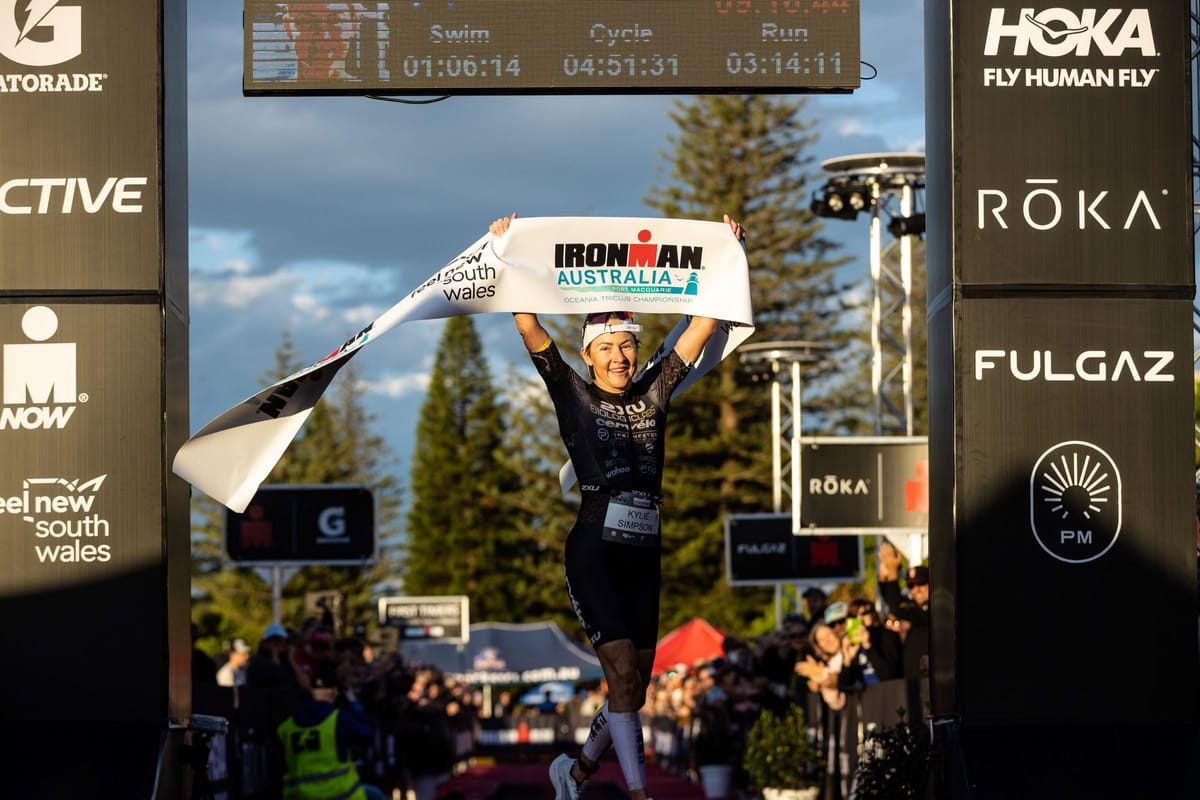 Why it matters: Steve McKenna and Kylie Simpson claimed their first Ironman Australia titles in hard-fought victories.
Setting the pace: McKenna won the men's race in 8:06:16, while Simpson secured her third Ironman title in 9:16:45. Both races were highly competitive, with close finishes and athletes battling for positions.
What they're saying:
Steve McKenna: "Everything goes into trying to win an Ironman, it's so much more prestigious than winning other races, and I've never done it."
Kylie Simpson: "I wanted to take control of the race, so getting on the bike, I executed that fairly well and managed to come off the bike first, and then the run, that is definitely a strength of mine, but it was tough today."
By the numbers:
Men's top 3: Steve McKenna (8:06:16), Tim Van Berkel (8:07:03), Sam Appleton (8:08:46)
Women's top 3: Kylie Simpson (9:16:45), Radka Kahlefeldt (9:25:04), Fiona Moriarty (9:33:15)
Between transitions: Simpson fought her way through the field after exiting the swim more than 13 minutes behind the leader, Kahlefeldt. The men's race was tight all day, with McKenna, Van Berkel, and Appleton neck and neck for almost the entire run.
Through time: This was Simpson's first Ironman Australia, adding to her 2021 Cairns Airport Ironman Asia-Pacific Championship Cairns and Ironman Western Australia titles. McKenna's win marked his first Ironman title after coming in second three times before.
The bottom line: Steve McKenna and Kylie Simpson's victories at Ironman Australia demonstrate their resilience and skill as triathletes, making them ones to watch in future competitions.