News & Racing
Ironman Cairns 2023: Race Preview
Ironman Cairns 2023 anticipates a fierce contest with top triathletes like Braden Currie and Sarah Crowley vying for victory in the breathtaking Tropical North Queensland.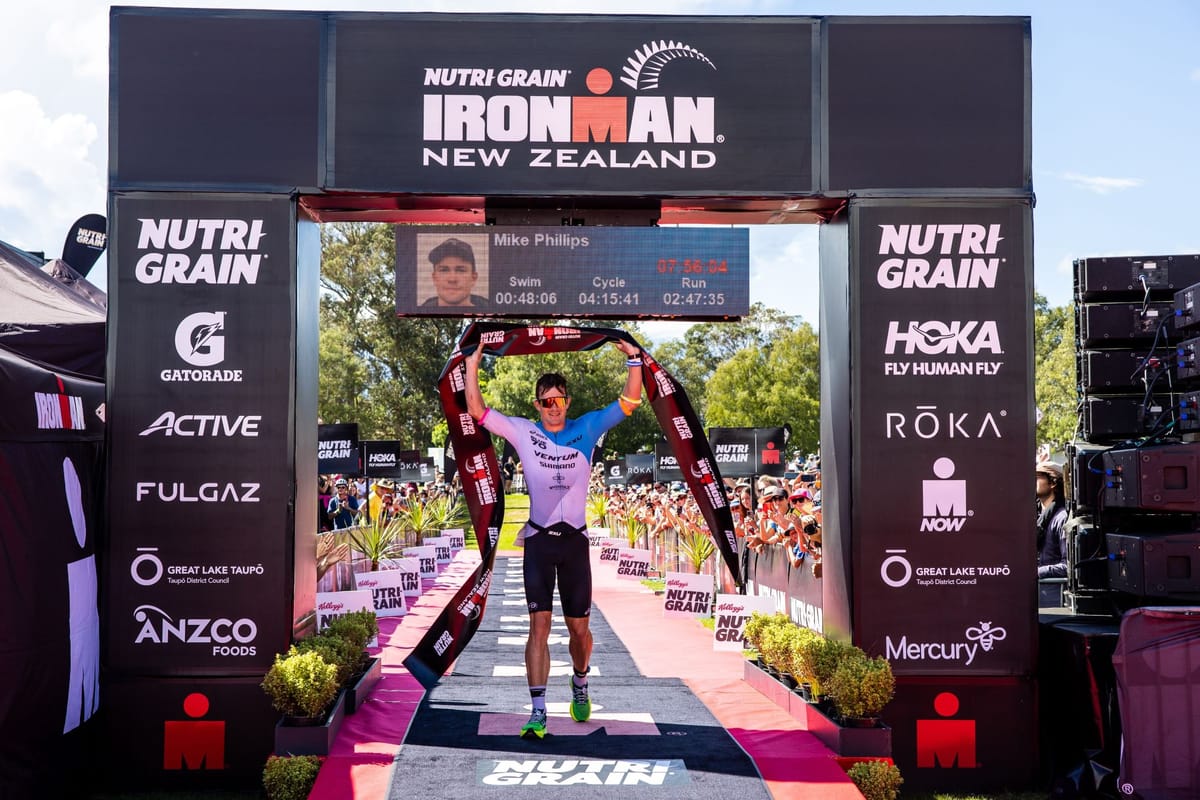 Set amidst the stunning landscapes of Tropical North Queensland, Ironman Cairns 2023 is shaping up to be one of the most thrilling events on the Australian triathlon calendar. Since its inaugural race in 2011, Ironman Cairns has seen a multitude of athletes showcase their sheer resilience and stamina, pushing their limits and breaking records.
Australia's Max Neumann has been an unbeatable force in the past three events, with his record-setting performance in 2022, where he finished the course in 07:52:53. Sarah Crowley, another Australian dynamo, captured the women's title last year, setting her own record on the bike leg.
A Look Back at Past Victories
Historically, Australian and New Zealand athletes have dominated Ironman Cairns. Standout performers include Max Neumann (AUS) with his winning streak from 2020 to 2022, and multiple wins by Luke McKenzie (AUS) and Braden Currie (NZL). The women's field has seen repeated victories by Liz Blatchford (AUS) and Teresa Adam (NZL), with Great Britain also making its mark.
Record Holders and Top Contenders
Max Neumann currently holds the men's overall course record, while Teresa Adam dominates the women's record. Last year's podium featured Neumann, Braden Currie (NZL), and Sam Appleton (AUS) for the men, and Crowley, followed by Radka Kahlefeldt (AUS) and Kylie Simpson (AUS) for the women.
Looking Ahead: 2023 Race Participants
For Ironman Cairns 2023, Braden Currie (NZL), Steven McKenna (AUS), and Mike Phillips (NZL) are strong contenders in the men's race, making up 15% of a typical Kona field. The women's race will likely see a thrilling competition between Sarah Crowley (AUS), Kylie Simpson (AUS), and Radka Kahlefeldt (AUS), who make up 6% of a typical Kona field.
Key Statistics
In addition to this elite line-up, here are some statistics and notable accomplishments from the competitors' previous performances:
Sarah Crowley has proven her prowess with victories at Ironman Cairns, Ironman Australia, and Ironman Western Australia in 2022, becoming the first professional to clinch all three Australian Ironman events in the same year.
Kylie Simpson, the 2021 Ironman Cairns champion, won Ironman Australia in 2022, solidifying her status as a top competitor to watch. Radka Kahlefeldt has consistently placed within the top ranks at various Ironman events, finishing second at both Ironman Australia and Ironman Cairns in 2022.
Penny Slater from Canberra secured her spot at the 2023 Ironman World Championship with a third-place finish at Ironman South Africa in March. Former AFLW player Kate Gillespie-Jones is a fascinating addition to the women's field, making her debut as a professional triathlete at this year's event.
In the men's field, Braden Currie, a two-time winner of Ironman Cairns, stands out alongside Mike Phillips, who's coming off back-to-back victories at Ironman 70.3 Geelong and Ironman New Zealand. Steve McKenna's recent win at Ironman Australia and Tim Van Berkel's consistent performance in Cairns also make them strong contenders.
Prizes, Kona Slots, and Race Adjustments
Ironman Cairns 2023 offers an enticing total prize purse of
$150,000, which pays 10 deep. In addition, 4 male + 4 female Pro Kona slots are up for grabs, providing a pathway for athletes to qualify for the Ironman World Championships.