News & Racing
Ironman legend Cameron Brown heads up Pro-field for MetaMan Bintan
When the second edition of the MetaMan splashes off on August 31, both defending champions will be among the starters on the beach in Bintan, Indonesia, but Brett Carter and Candice Hammond will have their work cut out to repeat as a strong field of pro athletes has been assembled to chase the glory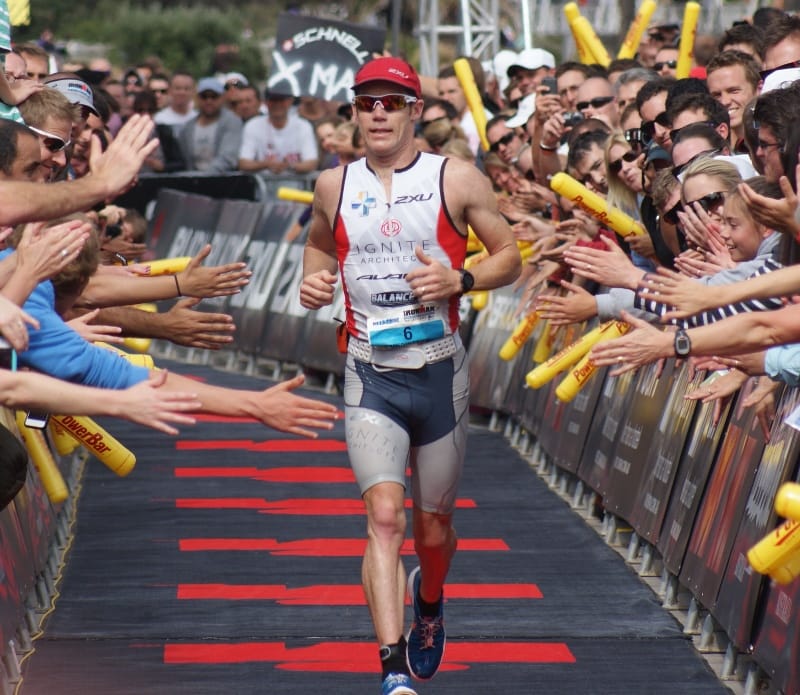 When the second edition of the MetaMan splashes off on August 31, both defending champions will be among the starters on the beach in Bintan, Indonesia, but Brett Carter and Candice Hammond will have their work cut out to repeat as a strong field of pro athletes has been assembled to chase the glory and the US$40,000 prize that comes with winning the pro titles.
It's not just the winners who stand to gain from the generous prize fund; a total of US$142,000 is up for grabs in the MetaMan as even the sixth place finishers will net US$1,000. A further US$12,000 is on offer for the first three across the line in the MetaMan Half.
They'll have to work for their money, as the MetaMan course is challenging. The swim, in the calm, crystal clear waters of the South China Sea, will be a breeze, but the two-lap bike course will test their legs due to its constantly undulating nature. Then of course there's the heat and humidity associated with a race that is located just north of the equator. This will be a huge factor on both the bike and the run leg, which takes place entirely within the grounds of the idyllic Nirwana Gardens Resort.
Men
Cameron Brown
The biggest of the male names chasing Australia's Carter for the title of Southeast Asian iron-distance champion will be Ironman legend Cameron Brown. The Kiwi has won Ironman New Zealand an incredible 10 times, winning every year from 2001 to 2011 except for 2006, when inclement weather forced the organisers to shorten the race to a 90km bike-21km run in place of the full Ironman; Brown still finished second.
He is also a two-time Ironman World Championship runner-up, and finished third in Kona on another two occasions. Still in great shape at the age of 41, Brown came third in Ironman NZ this year and was aiming for glory at Ironman Cairns in June, but illness put paid to those aspirations. He races the iconic Challenge Roth seven weeks before coming to Bintan, which with the right post-race recovery, could provide the perfect tune-up for the MetaMan.
Brett Carter
Carter, the surprise but dominant winner of the inaugural MetaMan last year, will be hoping the return to Bintan will provide a sequel to that fairy tale ending. He raced in 2012 as a member of the mighty TBB squad, having turned pro just months earlier after putting his life on hold to chase his Ironman dream. The 32-year-old reaped a spectacular early dividend for that risky move by winning MetaMan and the US$15,000 first prize. He recently left TBB and will try to retain his title as an independent, but having triumphed in Bintan's hot and humid conditions already, Carter will no doubt put up a strong defence.
Tim Berkel
The biggest threat to Brown and Carter might come from Tim Berkel. The Australian, who likes to keep a busy race schedule, should come to Bintan in great race shape following his strong second place at this year's Ironman Cairns, which included an impressive 2:44 run leg. A perennial podium placer on the long-course circuit, Berkel is no stranger to the top step over the iron distance, having claimed the Ironman Western Australia crown in 2008 and the Challenge Copenhagen double in 2010 and 2011; a formidable record for a 29-year-old.
Fredrik Croneborg
One man who shouldn't find the sweltering conditions of MetaMan a problem is last year's runner-up, Freddie Croneborg of Sweden. Based at the Thanyapura Sports Academy in Phuket, Thailand, Croneborg might even have threatened Carter for the inaugural title if not for a puncture on the bike leg. He went on to record the fastest run split of the day by a considerable margin so he'll fancy his chances come August 31. Freddie has some form coming into the MetaMan, having finished third in Challenge Taiwan in May.
Justin Granger
Also no stranger to racing in the heat is Justin Granger. Part of long-course triathlon's most famous couple with wife Belinda, Justin has long graced Asia's iron-distance races, and the Aussie has over 20 top 10 Ironman finishes to his name. Triathlon isn't just a sport to Granger, he regards it as his lifestyle and as well as racing himself, he's acted as coach for most of Belinda's impressive career.
Women
Gina Crawford
The favourite for the women's title is probably Kiwi Gina Crawford, who will be making her debut in Bintan on top of a super run of form. Crawford started her roll by winning Challenge Wanaka in January then followed that up by taking the runner's up spot in Ironman New Zealand seven weeks later. Crawford, an 11-time champion over the iron distance, was incredibly back on the start line at the Ironman Asia-Pacific Championships in Melbourne just three weeks after New Zealand. She "only" took fifth place there, but two months later she was back chasing more glory at Ironman Cairns, where she claimed another second place prize. Her strong first half of the year could work for her or against her come August 31.
Candice Hammond
Defending champion Candice Hammond also looks to be in great form in the lead up to the MetaMan, but ominously for her, her second place in Challenge Wanaka and third spot in Ironman New Zealand left her just behind Crawford on the podium in both races. The 29-year-old New Zealander has, however, claimed a victory of her own this year, winning the New Plymouth Half Ironman. While Crawford runs the risk of having peaked too early, the former rower Hammond could be timing her run at double MetaMan majesty to perfection.
Joanna Lawn
Rounding out the trifecta of strong New Zealander women contenders is Jo Lawn, another legend of Kiwi sport. A seven-time Ironman New Zealand champion, Lawn also has six top-10 finishes at the Ironman World Championships to her name, with her best showing a pair of fourth places in 2005 and 2007. The 39-year-old is another athlete who likes to keep a busy schedule, but her third place at Challenge Wanaka aside, she has concentrated on the half-iron distance this year, with a victory at Tapua and podiums at St. Croix and Florida.
Belinda Granger
Last year's MetaMan runner-up Belinda Granger is back to see if she can go one better. While she'll have her work cut out, the always smiling and ever-popular Granger, is a tough cookie and still has what it takes at the age of 42. The MetaMan will be the 46th iron-distance race of her illustrious career, during which she's notched up 14 full-course victories and an endless stream of other wins and podium places over the shorter distances. In addition to her experience, Granger comes into the MetaMan with the confidence of having stood on the top step of the podium this year already, with wins at Challenge Taiwan and the Hawaii 70.3.
Michelle Gailey
Australia's Michelle Gailey could also provide some quality competition. Gailey has raced a light program this year due to some injury problems, but if fully fit, the 2012 Ironman Australia and 2011 Challenge Barcelona champion will be one to look out for. A crucial factor in Gailey's favour is that she is based in hot and humid Darwin in the Australian far north, so she shouldn't find the weather conditions in Bintan to be a problem.