News & Racing
Ironman Unveils Spring 2024 Schedule for North America and Europe
The 2024 spring Ironman 70.3 Triathlon series promises a blend of popular and new race destinations, opening avenues for athletes to craft their perfect race calendar.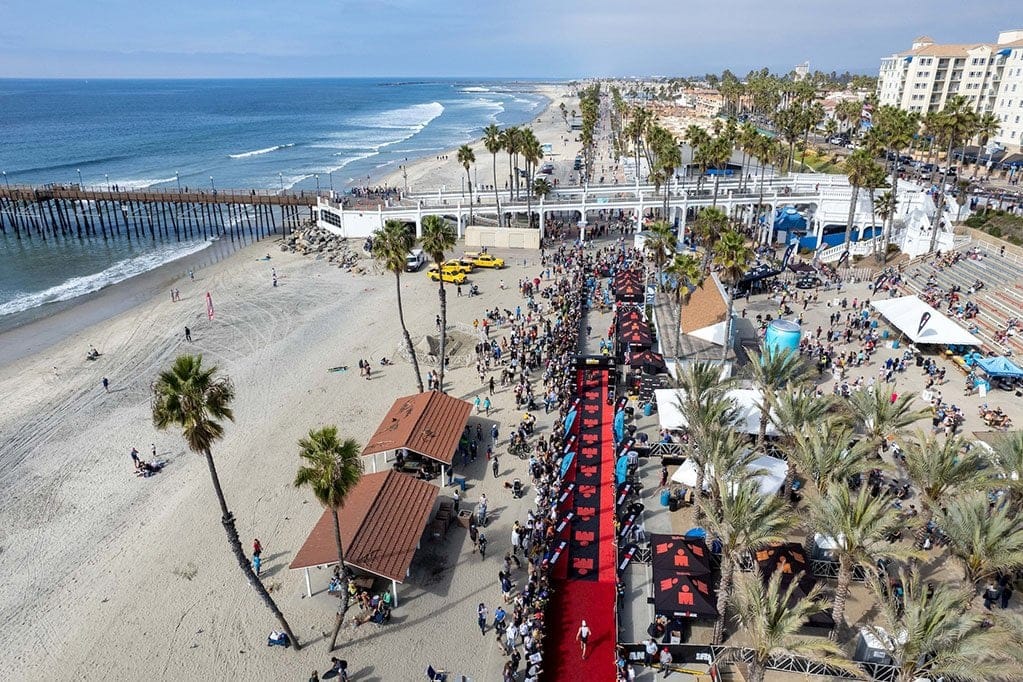 Why it matters: The Ironman Group announces its spring 2024 Ironman 70.3 triathlon race calendar for North America and Europe, offering athletes a variety of venues to design the most suitable race schedule for their goals.
Setting the pace: This announcement comes after much anticipation, as athletes across Europe, the United States, and Canada prepare their training schedules for the challenging and prestigious Ironman 70.3 events.
What they're saying:
"Being able to plan ahead on race dates, destinations and options available allows our athletes to design the best, most convenient race schedule to suit their goals," said Marieka Barnard, Chief Marketing Officer for The Ironman Group.
By the numbers:
14: Number of Ironman 70.3 events in North America and Europe that will open for general registration on July 12.
7: Number of countries where these races are taking place: US, Canada, Spain, France, Switzerland, Luxembourg, Denmark.
3: Major regions covered - North America, Canada, Europe.
Between the transition: The races are slated to be held in a variety of picturesque and challenging settings, including California, Texas, Utah, Spain, Florida, France, Tennessee, Germany, Canada, Switzerland, Luxembourg, Idaho, and Denmark.
Through Time: The Ironman 70.3 has a rich history of attracting top-tier athletes from around the globe to compete in what is often referred to as one of the most prestigious triathlon events.
The bottom line: The spring 2024 Ironman 70.3 triathlon schedule provides a comprehensive and diverse array of options for athletes to choose from. It promises an exciting season ahead, continuing the legacy of Ironman as the pinnacle of endurance racing.
Scheduled Races:
April 6, 2024: Athletic Brewing IRONMAN 70.3 Oceanside, California, USA
April 7, 2024: IRONMAN 70.3 Texas, Galveston Island, Texas, USA
May 4, 2024: Intermountain Health IRONMAN 70.3 North American Championship, St. George, Utah, USA
May 11, 2024: Zafiro IRONMAN 70.3 Alcúdia-Mallorca, Mallorca, Spain
May 11, 2024: Visit Panama City Beach IRONMAN 70.3 Gulf Coast, Panama City Beach, Florida, USA
May 19, 2024: IRONMAN 70.3 Pays D´Aix en Provence, Aix-en-Provence, France
May 19, 2024: IRONMAN 70.3 Chattanooga, Chattanooga, Tennessee, USA
May 19, 2024: IRONMAN 70.3 Morro Bay, Morro Bay, California, USA
May 26, 2024: IRONMAN 70.3 Kraichgau powered by Kraichgau Energie, Kraichgau, Germany
May 26, 2024: IRONMAN 70.3 Victoria, Victoria, Canada
June 2, 2024: IRONMAN 70.3 Switzerland, Rapperswil-Jona, Switzerland
June 9, 2024: IRONMAN 70.3 Luxembourg - Région Moselle, Remich, Luxembourg
June 16, 2024: IRONMAN 70.3 Nice, Nice, France
June 23, 2024: IRONMAN 70.3 Coeur d'Alene, Coeur d'Alene, Idaho, USA
June 23, 2024: IRONMAN 70.3 Elsinore, Elsinore, Denmark
June 30, 2024: IRONMAN 70.3 Les Sables d´Olonne - Vendee, Les Sables d'Olonne, France