Interviews
Jake Montgomery is back for his first 70.3 post-accident at Geelong
Jake Montgomery won Geelong 70.3 last year, and months later, sustained a serious head injury after begin hit by a car while out for a bike ride. Remarkably, Jake will be back racing at Geelong 70.3 this year, so we caught up with him to see how he's doing. Crossing the line is the ultimate [&hellip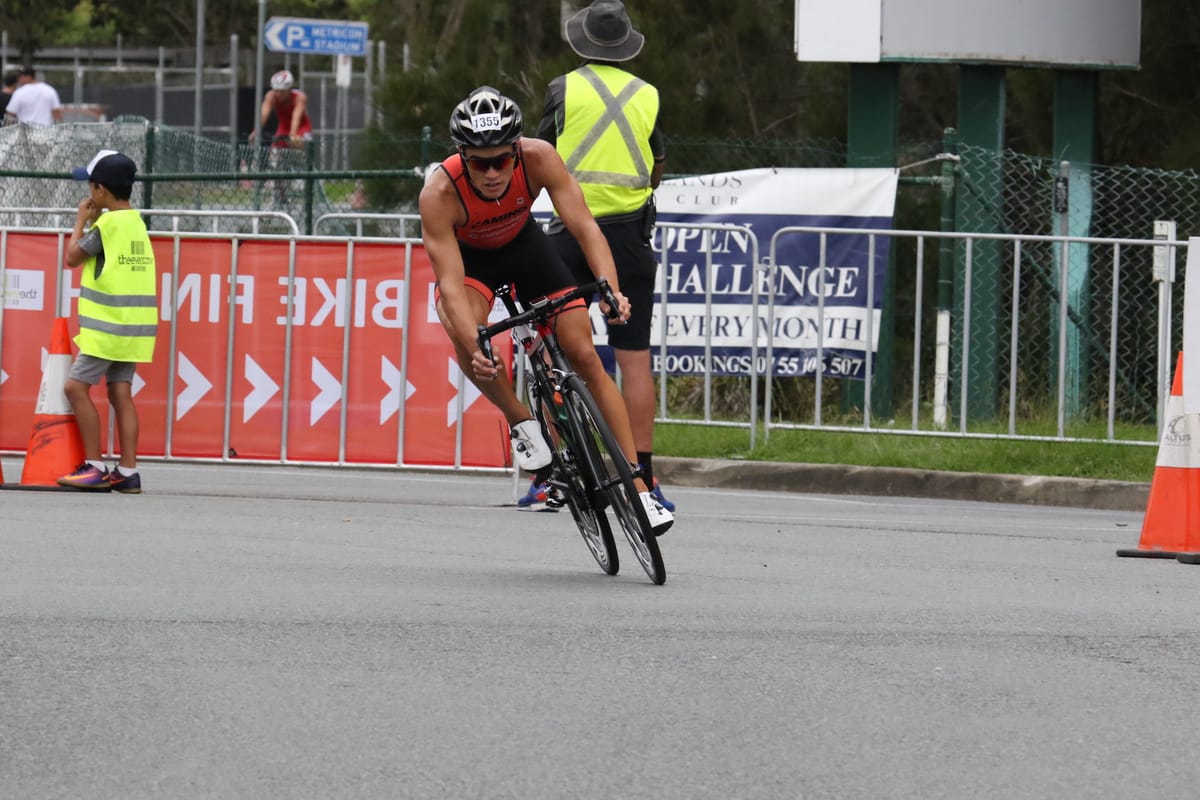 Jake Montgomery won Geelong 70.3 last year, and months later, sustained a serious head injury after begin hit by a car while out for a bike ride. Remarkably, Jake will be back racing at Geelong 70.3 this year, so we caught up with him to see how he's doing.
Crossing the line is the ultimate goal
"It's about knowing I can get through it, and see how I go on the day," Jake told Trizone. We've been following Jake's recovery and the fact he's even racing a competitive 70.3 is absolutely remarkable.
"It's been six months out of racing," said Jake. "After coming out of hospital, the doctors weren't even sure I'd be able to run after four months. It was a question as to whether triathlon would even be possible."
Jake Montgomery's progress is inspirational for age groupers and pros who sustain injuries and set backs, as he's truly overcome all odds. "I've come across a few age group athletes who have sustained a few fractures, and they've just hung up the bike after that," said Jake. Without needing say more, the comparison is clear, and Jake's mindset and support team are vital elements behind his recovery.
"I need to thank my family friends, sponsors and managers. I'm so grateful they've stuck by me, helping me get back to where I was. Without them, I'd be a lot further back than where I am today," said Jake.
Jake's checklist for Geelong 70.3
Jake's goal for the race on Sunday is finishing. "It's more about crossing that line so I can tell myself I can do 70.3 again," said Jake. He's also had to adopt a new approach to race preparation. After his injury, his memory and quick thinking skills aren't as fierce, so he's adopted a number of mental checklists.
"I have a checklist for the whole weekend," said Jake. "I've got to go to briefing, panel then I've gotta eat. Then on race day I've got to think of what to do; set up at transition and get warmed up. Then during the race, I'll have checklists too. I'll have to remember what to do at transition so I don't forget anything."
Jake's impeccable planning are key to his triathlon strategy, and run like a loop in his mind. "I run through everything in my head. All the little things I didn't used to have to think about, I've been planning for Sunday."
Jake Montgomery's tips for Geelong 70.3
Listen up! The reigning champion gives some golden nuggets of advice for everyone this Sunday:
"It's a beach start, which is getting more and more rare. It doesn't drop off straight away so you've got a bit of a run out first," said Jake. "There's not much current in the bay so it's a pretty straight forward swim."
Jake wants you to know the course is hillier than you think. "There's a hill a few hundred metres after transition. Make sure you've got your feet in your shoes beforehand. It's not an overly technical bike course, but we did get varying winds out there. Every year it's been pretty windy."
The run is harder than you think too. "I was in a bit of pain in the run course. It's pretty hilly! I don't remember there being much flat land on the course actually!"
We're inspired by Jake Montgomery
While racing may not be as easy and instinctual for Jake as it used to be, the mere fact that he's racing on Sunday is something to be celebrated. His gratitude to his family and support team, plus his endlessly positive mindset are the reasons we're sure he'll be back to peak form in no time.
Trizone has been following Jake's progress since the first month after his accident, and we want to wish him all the very best for Sunday. He's an absolute inspiration and we'll be there cheering him on!