News & Racing
Joe Skipper and Yvonne van Vlerken Crowned Long Distance European Champions
After an incredible exciting race, Joe Skipper (GBR) was crowned Long Distance European Triathlon Champions on Saturday 9 September during CHALLENGEALMERE-AMSTERDAM in Almere, the Netherlands. He finished with an incredible time – he went below the magical boundary of 8 hours: 7.59.39. The wom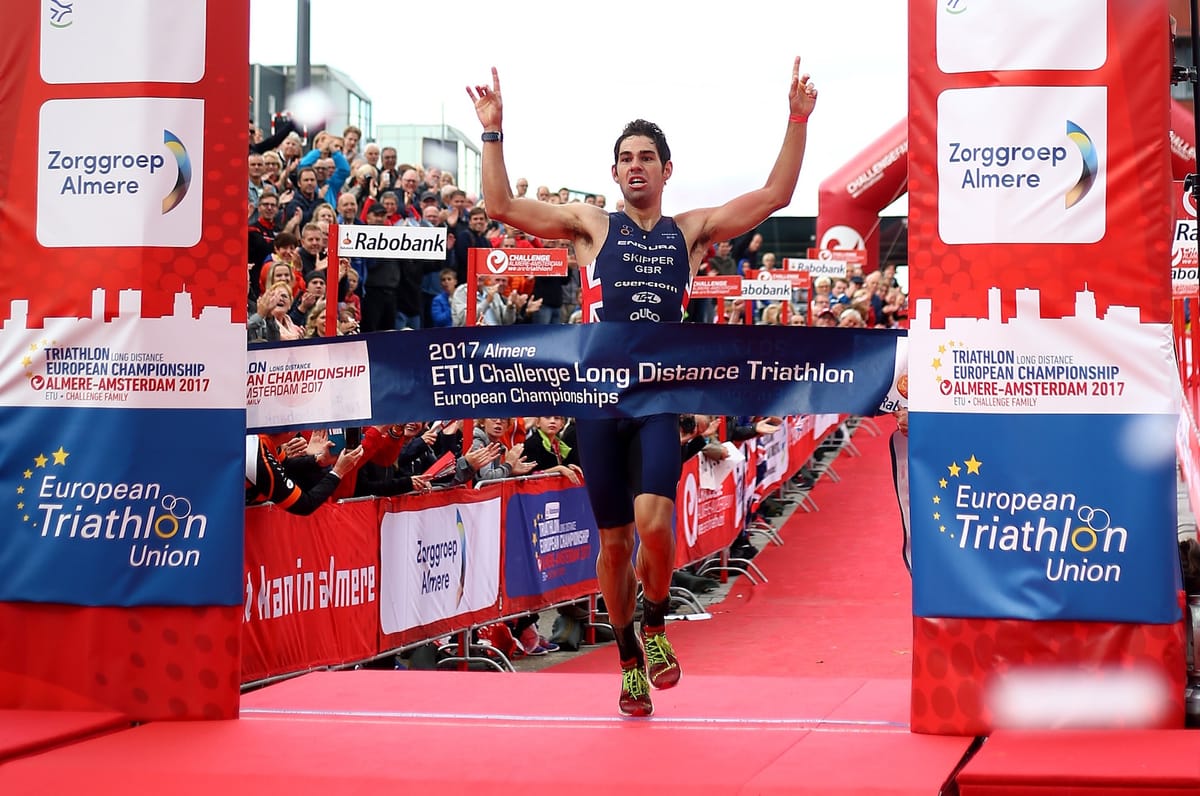 After an incredible exciting race, Joe Skipper (GBR) was crowned Long Distance European Triathlon Champions on Saturday 9 September during CHALLENGEALMERE-AMSTERDAM in Almere, the Netherlands. He finished with an incredible time – he went below the magical boundary of 8 hours: 7.59.39. The women pro field too went very fast, and Dutch Yvonne van Vlerken established a new race record: 8.51.13. The long distance triathlon – 3,8km swimming, 180km cycling and 42,2km running – was organized for the 37th time in Almere and Flevoland, making it the second oldest long distance triathlon in the world.
The weather was severe today – hard wind and a lot of rain – and Joe Skipper (GBR) noticed this early on. The swim course is not his strongest feat, he was a couple of calculated minutes behind when he left the swim course in the Weerwater, and started to catch up on the others right from the start of his bike laps. Danish Kristian Høgenhaug dominated the bike course, but eventually fell back in the race and became fourth. Skipper overtook one after another competitor, and finally fought back to the top of the competition. He started in fourth position on the run course, but that was also one of the hardest parts of the race for him due to Ukrainian Viktor Zyemtsev who gained time and speed on him. "Physically that was very difficult. But mentally as well, because you can't free yourself" says Skipper. He freed himself eventually right before the start of the last lap of 7km. "It became even harder then because I knew Viktor was right behind me and also because I knew it would be difficult to finish within the 8 hours. I went full force and even managed a sprint." Skipper entered the stadium full speed. "It's great to win here. It was a beautiful race." Viktor Zyemtsev became second (8.03.14) and the Slovakian Jaroslav Kovacic became third (8.05.40).
Dutch Championship
Evert Scheltinga became the Dutch Champion, after finishing fifth overall in 8.12.37. In the beginning, he was one of the favorites for a place on the podium, but the bike laps were hard on him. "Actually I never had good legs" says Scheltinga. "On the other hand, I was happily surprised that the run went very well. However, the other four guys were simply faster." Of course he is happy with his fifth position and his Dutch title. "It was great to finish my third Long Distance this way." Erik-Simon Strijk (7th overall) became second in the Dutch Championship race (8.21.05) and after him, with 8th position overall, Dirk Wijnalda became third (8.26.31).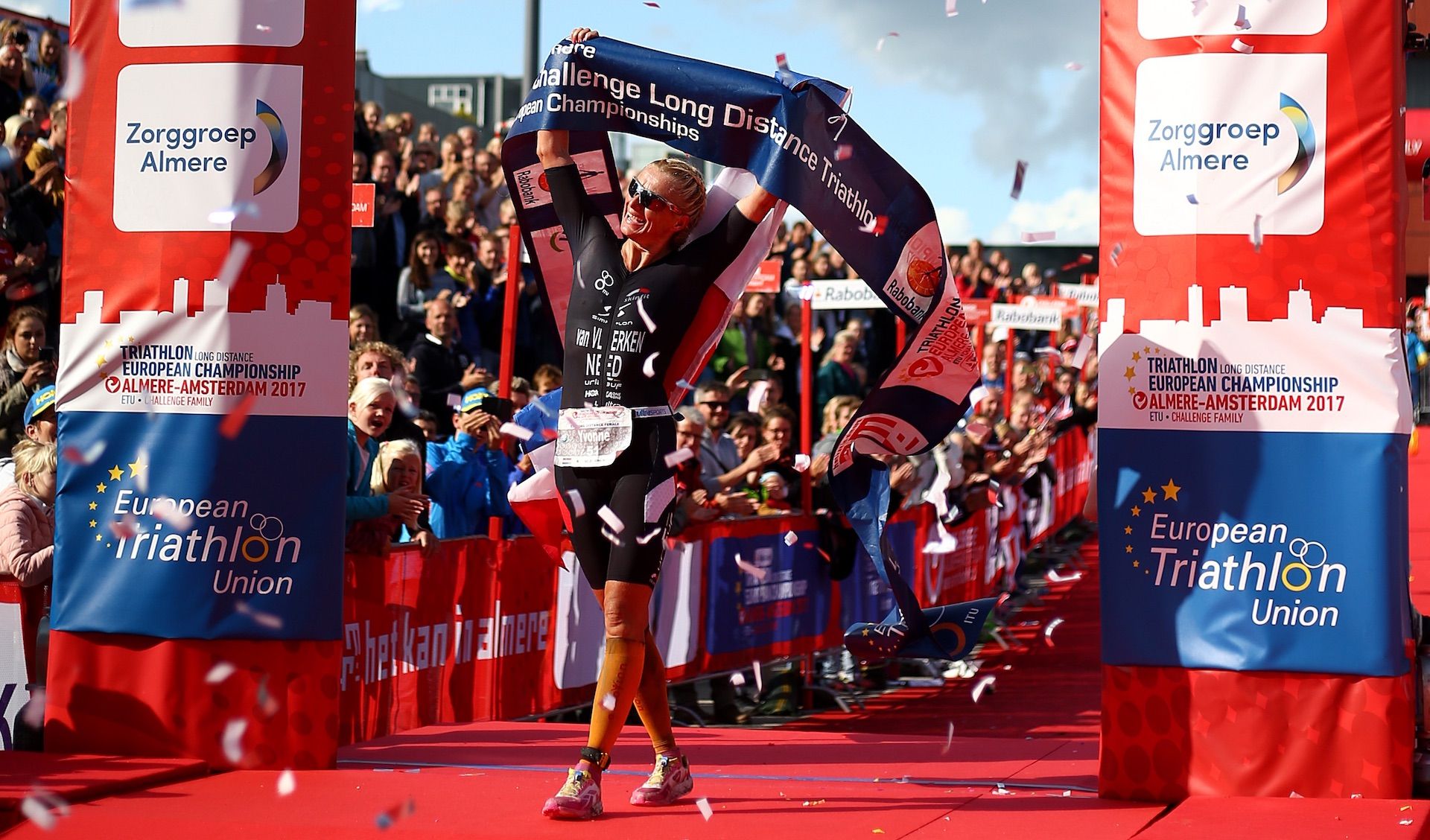 Race record
Two Dutch athletes dominated the race for the women. As expected, Sarissa de Vries fought hard during the swim and bike courses, but after about 14km of running she had to make way for Yvonne van Vlerken who was catching up on a couple of minutes and overtook her. From that moment on, Van Vlerken did not give up her first position. "I was so nervous at the beginning, however" she said directly after finishing as European Champion, Dutch Champion and new race record holder (8.51.13). "The last time I felt this nervous was two or three years ago, at least. Before the race I boasted that I could do this, so it's great that I could actually realize it all." During the bike laps, Van Vlerken noticed it was very difficult due to rain and wind. "Typical Dutch weather. That's when I decided to take it 'easy' and to wait for the run. And that's exactly what I did. Thank you Almere. What a great race." DeVries eventually finished second (9.09.44). Hanna Maksimava from Belarus became third (9.20.02).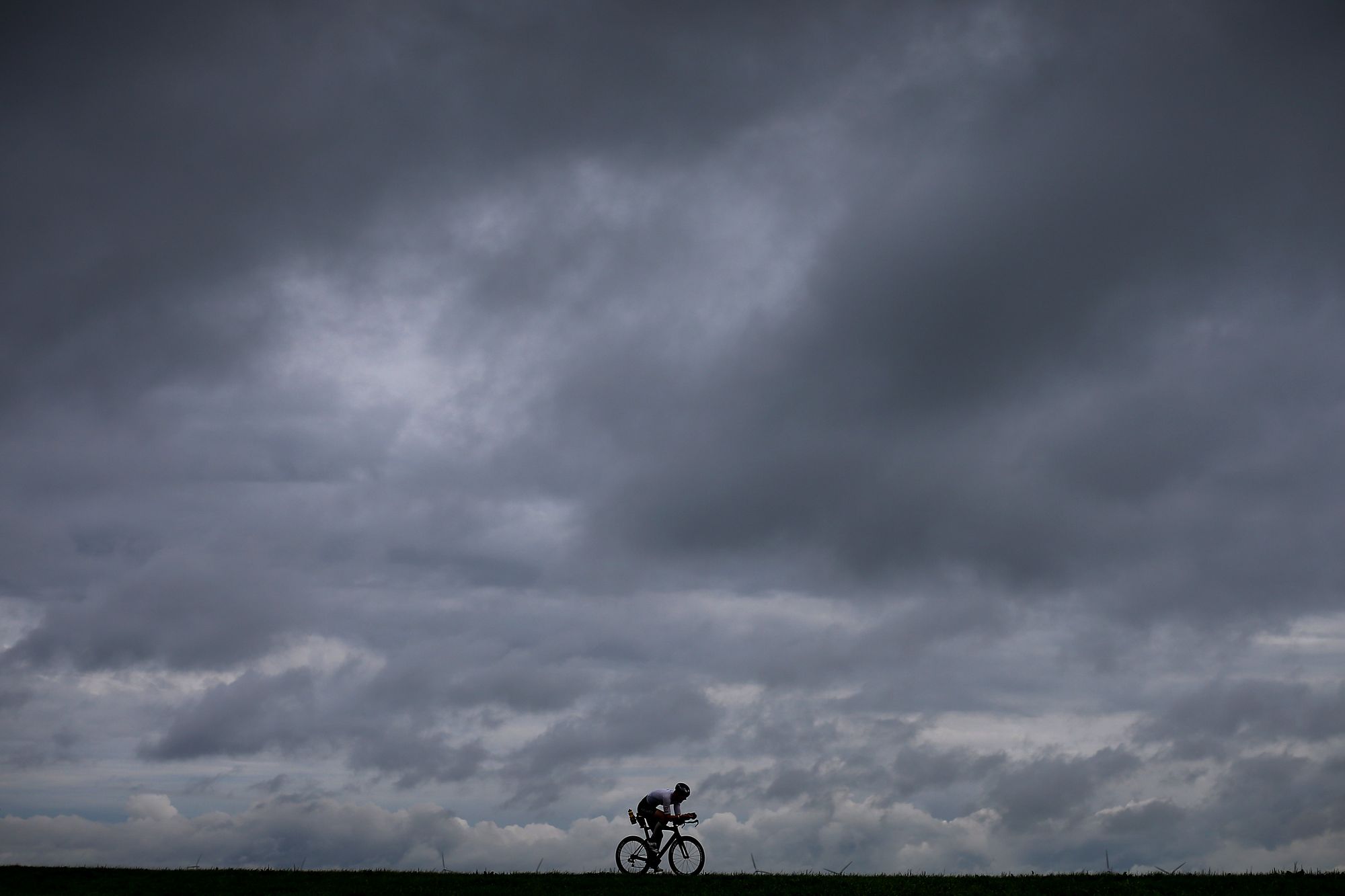 Best athletes from Almere
Tjardo Visser won the competition for Best Male Almeerder. Youri Severin gave up on the race earlier after having a flat tire, and Visser finished in a great time of 8.43.34. Corine Nelen was the woman who finished after Yvonne van Vlerken and Sarissa de Vries in the Dutch Championship. With her finish time 10.11.05 she also became best female athlete from Almere.
Middle Distance
Furthermore, over 1200 athletes started the Middle Distance triathlon (1,9km swimming, 92,5km cycling and 21,2km running) today. This race was won by Milan Brons from Almere (4.08.00). Jeppe Hofman from Denmark became second and German Sven Wies third.
In the women field, Hanneke de Boer had the best time (4.38.35). Dione Allen (GBR) became second, Dutch Jorieke Casteleijn third.