News & Racing
John Maclean returns to the Nepean Triathlon without his wheelchair
In one of the most amazing scenes that has taken place in the Australian triathlon scene John Maclean raced the Atmoshpere Nepean Triathlon without his wheelchair. Like the Pied Piper the people started to amass behind John and walk with him as he undertook a 26 year dream. When John stopped to have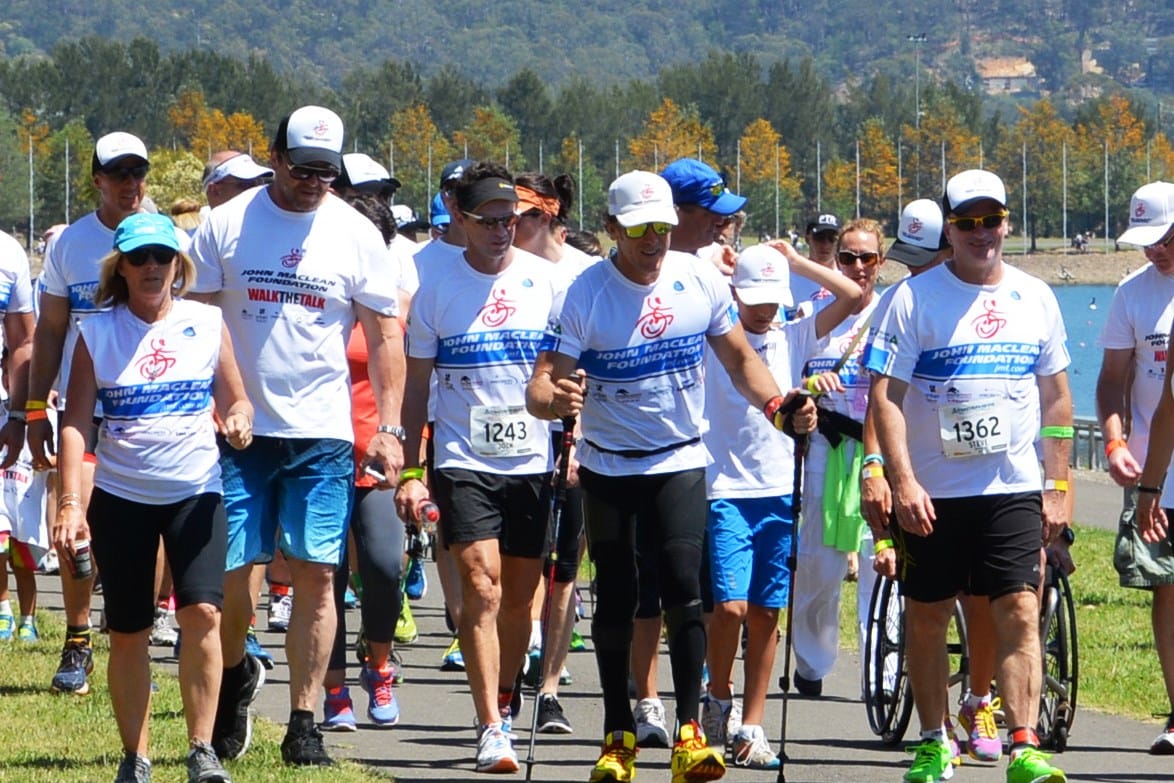 In one of the most amazing scenes that has taken place in the Australian triathlon scene John Maclean raced the Atmoshpere Nepean Triathlon without his wheelchair.
Like the Pied Piper the people started to amass behind John and walk with him as he undertook a 26 year dream. When John stopped to have some water or adjust his equipment the crowd continually fell silent. It was surreal. The support of some sporting greats like Steve Waugh and Phil Kearns along with everyone else that has been involved with John's journey and other supporters who were coming to be involved in a part of triathlon history was amazing.
After 26 years of racing triathlons in a wheelchair John Maclean has completed the triathlon that he was training for when he had his ill fated accident while training for this race over 26 years ago.
Last year in Kona I spent a few nights with John Maclean at the Outback Steakhouse after we discovered that it was the only place you could get some steamed vegetables and a good piece of steak without any UFOs (Unidentified Food Objects) that you tend to get in the good old USA. Along with Darryl Griffiths, Andy Scott and Christie Sym we ate there most nights. John told of of what he was undertaking and showed us some video footage on his iPhone of the work he was doing with Ken Ware.
Fast forward 12months and we were witnessing first hand John doing a triathlon without his wheelchair.
This was amazing and incredible stuff. History was being made as we watched on of the most admired guys in the sport realise his dream of once again being an able bodied triathlete.
The rest, as they say, is history…
Matt Harris interviewed John at the halfway mark on the run leg. 'I struggled to hold back my emotions as I spoke to John halfway through the 10km run leg. The support from the crowd in the grandstand and those walking with John was incredible'.