News & Racing
Kiwi Olympic rowing champion Mahe Drysdale takes up his Ironman challenge
Five-time world champion and London Olympic gold medal rower Mahe Drysdale takes on arguably his toughest test when he competes in IRONMAN Australia at Port Macquarie this weekend. The 34 year old Drysdale, single scull gold medallist at the London Olympics, has spent his sabbatical away from the sp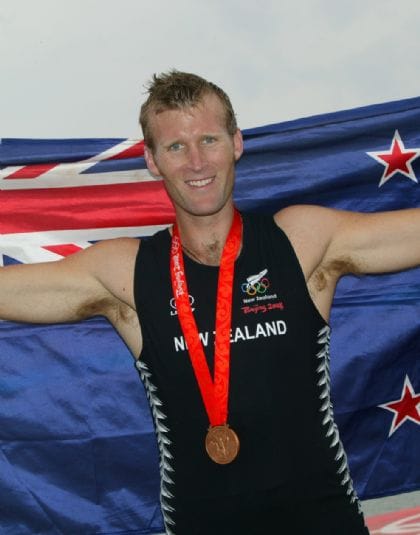 Five-time world champion and London Olympic gold medal rower Mahe Drysdale takes on arguably his toughest test when he competes in IRONMAN Australia at Port Macquarie this weekend.
The 34 year old Drysdale, single scull gold medallist at the London Olympics, has spent his sabbatical away from the sport over summer pursuing his quest of two iconic sporting endeavours. He finished 39th overall in a tick over 14 hours in the 226km multisport Coast to Coast event in February.
He will tick off another box at Port Macquarie in northern New South Wales this Sunday, taking on the 3.8km swim, 180km cycle and 42.2km marathon run at Ironman Australia.
"They are both things I have wanted to do for a while but obviously not been able to do to fit around rowing. This is my year off but I had to stay fit, take up some challenges which are tough and will encourage me to keep training," Drysdale said.
Drysdale expects Ironman may prove even tougher than his Coast to Coast challenge.
"The biggest difference is that the disciplines on the Ironman are longer and of course there's the swimming element too. Ironman is a lot more mental. It is about going for longer periods and handling the suffering for those periods."
What of that swimming element for the man who has won five world titles on top of the water, not in it?
"I can stay afloat. It is not a strong discipline. I can swim for an hour pretty comfortably. For me it is getting through that one."
He expects cycling to be his strongest discipline, the sport he turned to on a daily basis in his rowing build-up for London as a dodgy back limited his time on the water to one session a day. But running has proved the real challenge for the 1.99m, 105kg rower.
"A marathon would be hard as a one-off but doing it after the swim and a 180km bike throws a different dimension. I have struggled with running in training being a big guy and have had a number of injuries. None of the individual disciples scare me but combined together it certainly does."
Drysdale hopes his summer exploits will have a positive effect on his return to rowing, with a long term goal of the 2016 Rio Olympics.
"The Coast to Coast pushed to places I don't go in training at rowing "going for 14 hour straight makes you think this is a long day out. That endurance training is going to help me when I go back to rowing that I won't be too much off the pace and won't have to do too much to get back to where I need to be to compete on the world stage again.
"I will be looking forward to seven minutes of racing and I will be able to push myself a bit harder knowing it is not going to last 14 hours or so of these events."
He has enjoyed taking on a number of events in his training where he is just one of the weekend warriors, rather than out in front of the pack.
"It has been great. I've done a number of ocean swimming events and gone out and trained as much as I can. I did the Queen St Mile run too. It is something that has surprised me that I have really enjoyed just being involved in events that I am not competitive at, and not winning. I am very competitive and usually like to win at everything I do. This is something I can't win and I will just be out there enjoying myself and competing."
Drysdale will be hoping for some family support, with his father and two sisters living in Australia.
He has schooled up on some of the traditions of the Port Macquarie race.
"I've heard it's a pretty good atmosphere and celebration. The crowds are apparently really supportive and I've been warned about the places the fans deem as no-walk zones. I'll have to keep running there."
His expectations are naturally realistic.
"Number one is completing. As I have not done as much training as I would have liked or done one before, I'd like to finish around the 12 hour mark. Anything in that range would be fantastic."