Kiwi Terenzo Bozzone Wins Ironman Western Australia
New Zealand's Terenzo Bozzone has charged to victory at last Sunday's Sunsmart IRONMAN Western Australia race. Here's what happened during the fastest ever IRONMAN on Australian soil. IRONMAN Western Australia Men's Swim In pristine conditions with light winds and cool temperatures, the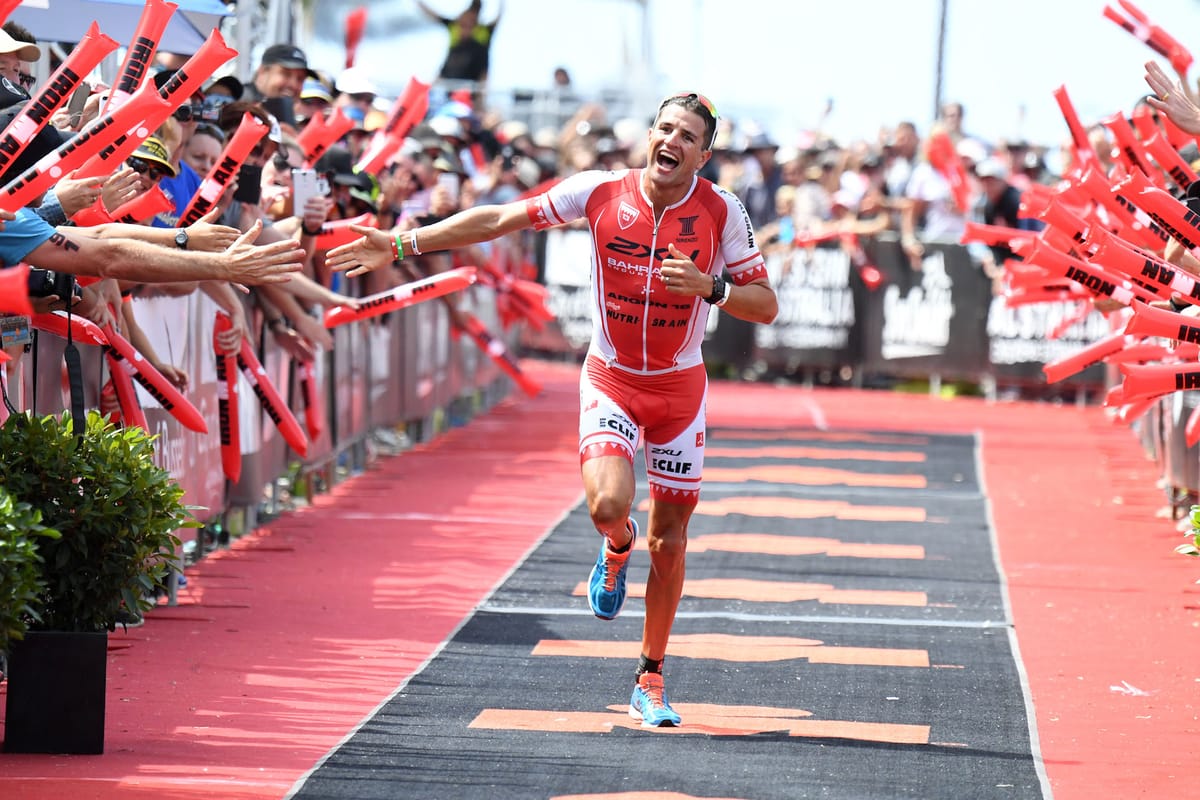 New Zealand's Terenzo Bozzone has charged to victory at last Sunday's Sunsmart IRONMAN Western Australia race. Here's what happened during the fastest ever IRONMAN on Australian soil.
IRONMAN Western Australia Men's Swim
In pristine conditions with light winds and cool temperatures, the men surged into the ocean off Busselton at near-record speed. Clayton Fettell, who'd been eager to set the pace in the swim, was out in front early, as was champion Andy Potts, who'd never raced the course before. Australian Nick Kastelein maintained consistent propulsion through the water and ended up in the lead at T1. Kastelein was far from free and clear though, finishing just in front of a heavy lead pack numbering seven competitors – all exiting the water within just thirteen seconds of each other.
Terenzo rides 20 minutes faster than ever before
As the bike leg began, the huge lead pack began separating with a combined break-away effort on the part of Kastelein and Terenzo. "I was there with Nick and told him 'let's just go and get a gap on Andy [Potts]' and he went for it with me," said Bozzone. The two men worked ferociously hard, creating a 3:25 lead ahead of Fettell, Potts and Australian Matthew Pellow.
At the 70 km mark all bets were off and Terenzo broke away from Kastelein and kept on pushing, creating a huge 3:37 lead ahead of Kastelein and 5:43 over Fettell and Potts. Without slowing throughout the race, Kiwi Terenzo Bozzone finished the bike in 4:10:49; a mind-blowing 20 minutes faster than he'd ever ridden before.
Bozzone breaks Australia's IM record
After a personal-best bike, commentators speculated that Terenzo might tire in the marathon. But he surprised everyone by maintaining his impressive lead, soaring towards the finish line in just 7:51:26. Bozzone beat Luke McKenzie's record for the fastest IRONMAN on Australian soil last year by four minutes.
Behind Bozzone, Kastelein and Potts battled for second place, but Potts' experience overcame the Aussie and he charged into the finish line free and clear in second place and with a new IRONMAN PR. In only his second IRONMAN-distance event, Kastelein wowed the crowd, coming in third with 8:05:23.
Kiwi Terenzo Bozzone was thrilled and has now qualified for Kona in 2017, as has Potts. Kastelein will need another 500 points to qualify but if he performs next year like he did last Sunday, we're certain we'll see him on the start line in Hawaii.
Symonds, Fettell and Burton DNF
A number of men tipped to finish in the top ten didn't make it to the finish line. Canadian Jeff Symonds, Aussies Clayton Fettell and Matt Burton all finished with a DNF. "Yesterday in Busso highlighted that improvements to a body's mechanics can't be forced over the demands of this distance," said Matt Burton on Instagram. Clayton Fettell, meanwhile, took to Twitter, saying: "Gutted. Sitting comfortably in 3rd and got a flat." These guys will be looking toward their next races to make up for last Sunday.