Interviews
Kona: Checking in with current 70.3 World Champ Tim Reed
Reigning Ironman 70.3 World Champion Tim Reed opens up to Trizone, discussing his own preparation method in the run-up to the imminent Ironman Triathlon event in Kona. "I feel really lucky. I don't have to make any big decisions in the race, I just want to enjoy it," says Tim Reed, referring to the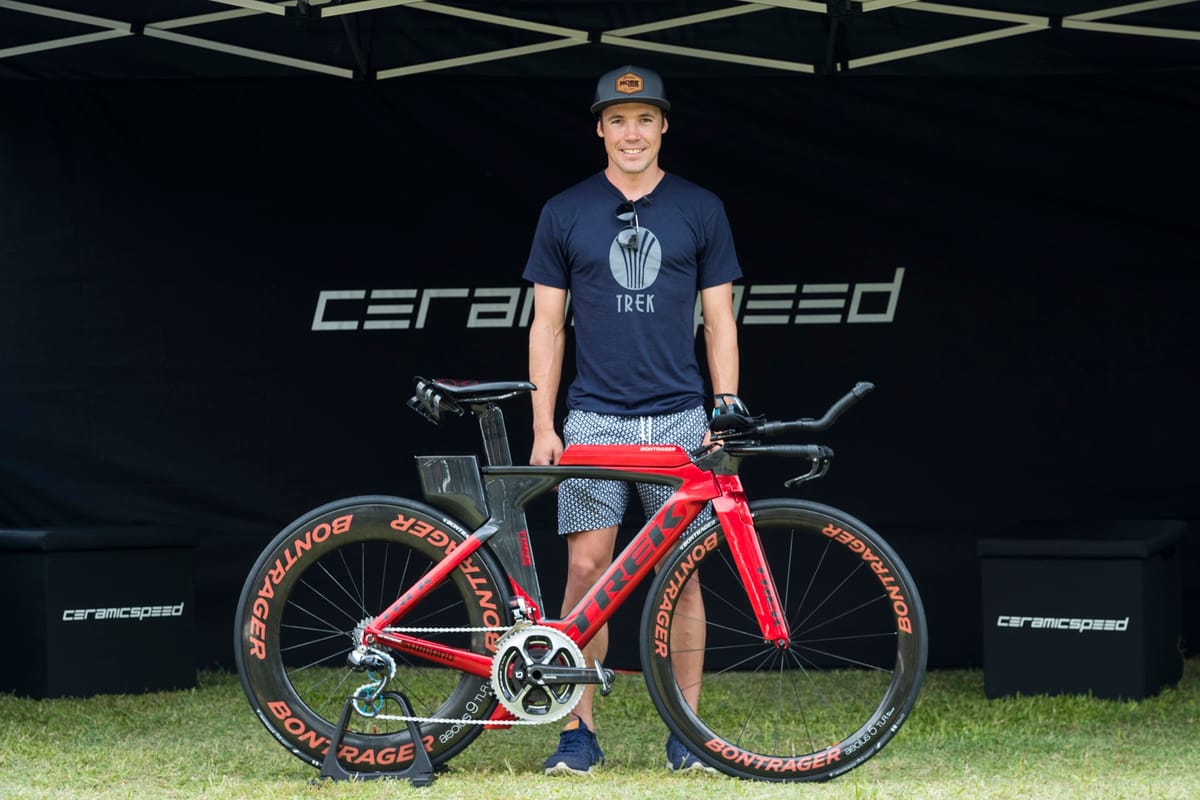 Reigning Ironman 70.3 World Champion Tim Reed opens up to Trizone, discussing his own preparation method in the run-up to the imminent Ironman Triathlon event in Kona.
"I feel really lucky. I don't have to make any big decisions in the race, I just want to enjoy it," says Tim Reed, referring to the upcoming Ironman World Championships in Kona.
Reed is chatting animatedly about Sunday's race, and sounds so humble you'd almost forget he's the current 70.3 world champion.
After an impressive finish with just two seconds between Reed and Sebastian Kienle, Tim Reed took out the win on the Sunshine Coast in September. He's also placed first throughout the year in races around the world, making him a truly impressive force in the 70.3 field. And, when it comes to full Ironman Triathlon like Kona though, Tim has some unique thoughts on strategy.
70.3 vs. Ironman Triathlon Strategy
"On Sunday, it will be about being smart and conservative, not exploding," notes Reed. "It's not like 70.3 where you make key moves."
The length of the race is exactly double a 70.3, so the strategy around everything from nutrition to key moments is very different in the two disciplines as Reed explains. "70.3 is determined on a key decision in the race. It can be a snap decision that makes you need to respond. For an Ironman top ten finish like Kona, it's more about your overall strategies in the race rather than key decisions."
Reed is well known for his powerful running speed over the 21.1 km run in a 70.3. In a longer Ironman, though, the marathon is a completely different race. "You have to get down to race weight in 70.3 to enhance your run speed. You can't make any mistakes. At Kona, it's different. It's not the little details that determine the race outcome."
With such a positive, yet carefree attitude towards Sunday's race, the focus shifts to Reed's preparation.
Kona 2016 Preparation
"I've been sticking to what's worked, not doing anything too radical," Reed says cheerfully from Kona. "I've had key sessions, followed by fairly easy days."
The decision to race at Kona was a big one for Reed who had to ensure he felt ready. "If you're a little bit overtired or overtrained, it's all over," he says. Reed is now taking a break after the Sunshine Coast race to reset and make the decision for Kona. Chatting to his coach Matt Dixon, Tim was weighing up whether he'd be ready to suffer in the last few hours of the run in Kona. As he said, it's not like a 70.3, and the mental strength required is completely different.
"The pain of the Sunny Coast had subsided and I felt ready to do it, so I decided to come to Kona," explains Reed. "This time of year there are a few niggles in the body, but you decide it's worth risking those things. I've had a great therapist to iron out a few things and I'm holding up well."
To say Tim Reed is merely holding up is an understatement, with the athlete in peak form and having scored countless wins. But it could be this careful consideration of each race that has led to his success.
Rest and Recovery After Races Is Vital
"Too many people try to jump back into training the Tuesday or Wednesday after a big Ironman," he warns. "But you need to give your body the time and respect that it's due. That's what I did after my last race, and now I'm ready."
These rest days help Tim not only reset his body but also his mindset, which he says is so vital to racing and winning. This mindset is determined by the way he feels about his training. "If you're looking at your training program and feel really negative, you know you need to refresh and get hungry again. Sometimes taking time off is the easiest way to do that."
Reed has learned this the hard way, after overtraining for the Busselton 2015 race and peaking two to three weeks before the race itself. Heading into the race with a cold and some serious achilles issues, Tim knew he wasn't at his best. "I was just thinking about preserving myself in the run, my heart and body weren't into it."
Kona 2016 – Who to Watch
Coming into Kona on Sunday, Reed is feeling strong and has learned from his experiences last year. Now he's focused on strategy in the marathon.
"Lots of world champs in Hawaii have been won by just being patient, then clubbing everyone in the last 10 km."
Tim has picked his own favourites for the race, citing Ben Hoffman, Tyler Butterfield and even Sebastian as men who came up a very close second in the Sunshine Coast – eyeing them as potential targets to beat on Sunday.
After chatting about the other athletes, you can't help but get the sense that Tim Reed is definitely a force to be reckoned with. He confirms our suspicions when he adds "as long as I'm racing I want to be competitive. There will never be a point where I will say 'I'll just take it easy this race.' It's just not in my nature."
With that, Kona is firmly in Tim's sights, and he's excited for race day and his family support. His family in Australia are all travelling to Hawaii for the event, then staying on for two weeks to spend some quality time together.