Thursday saw things start to quiet down a bit in Kona as all the athletes start to relax before the weekend. We had a catch up with the aerodynamicist behind the Cervelo P5 and will post the interview later.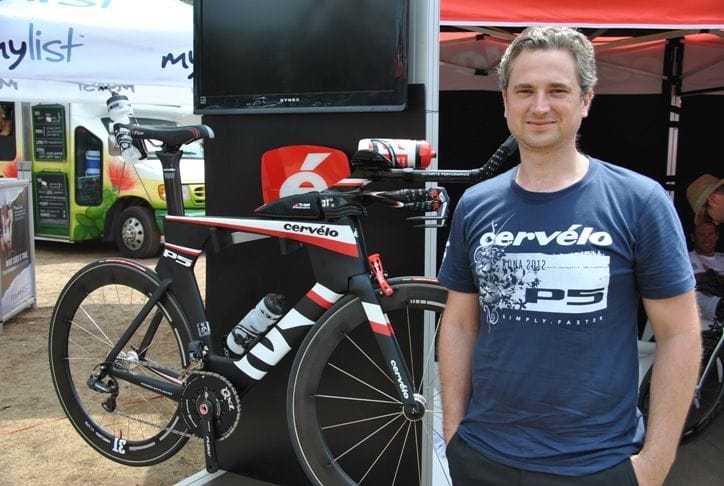 Another swim was done in the morning with us just out in time to see the traditional Kona Undie Run get underway. After that there was the final pro's press conference where not much was given away as they settle down for a relaxing last two days.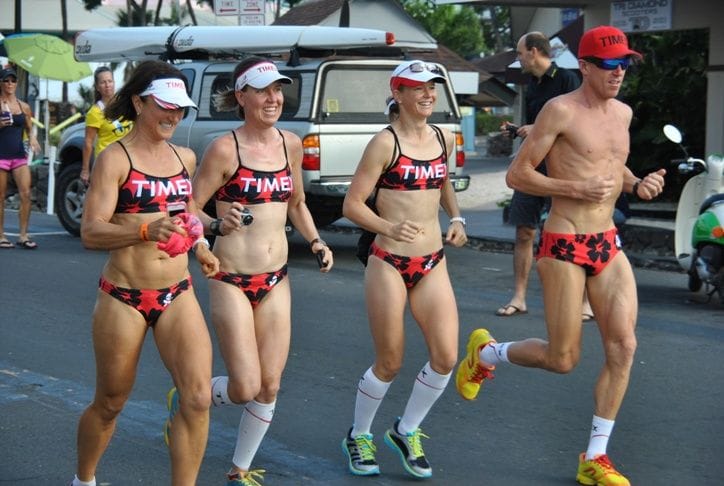 We had a look around the exhibition, brought a few things took a few photos (will post later).
We bumped in to Ben Hoffman (USA Pro) who is over here doing some work with sponsors but not racing. Ben showed us a prototype storage unit being developed for his Specialized bike. It is pretty cool. The tools etc go in the clear container and the top rubber section has a split in the rubber at the top and is where you might put your nutrition in a race or while out training.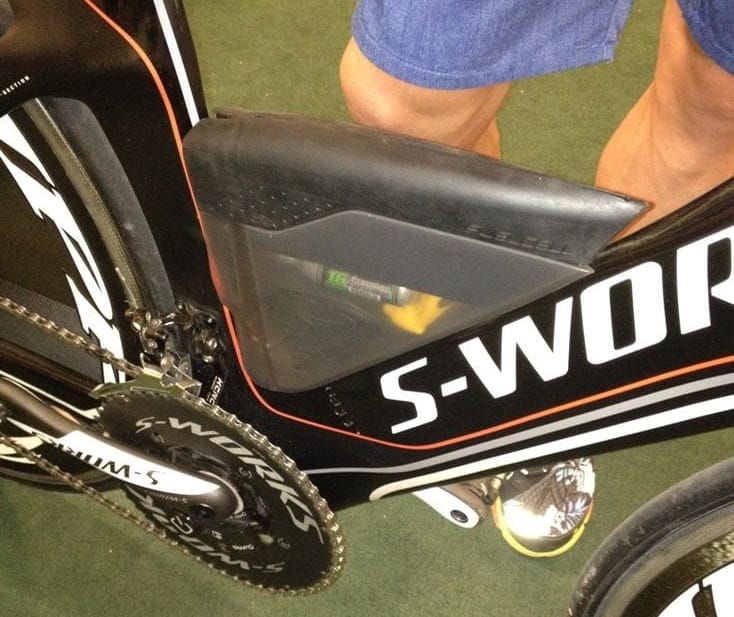 We went for an evening ride with Evan and Nicole from BPM Sport as Nicole tested out her new Specialized Shiv. After a couple of wrong turns we found a spot for an obligatory 'we were there' photo then went in to town and got a recalibration of the new SRAM power meter on one of the Shivs by the big guns from SRAM. It was awesome to watch these guys get in to it and get it fixed. They are normally servicing the grand tours.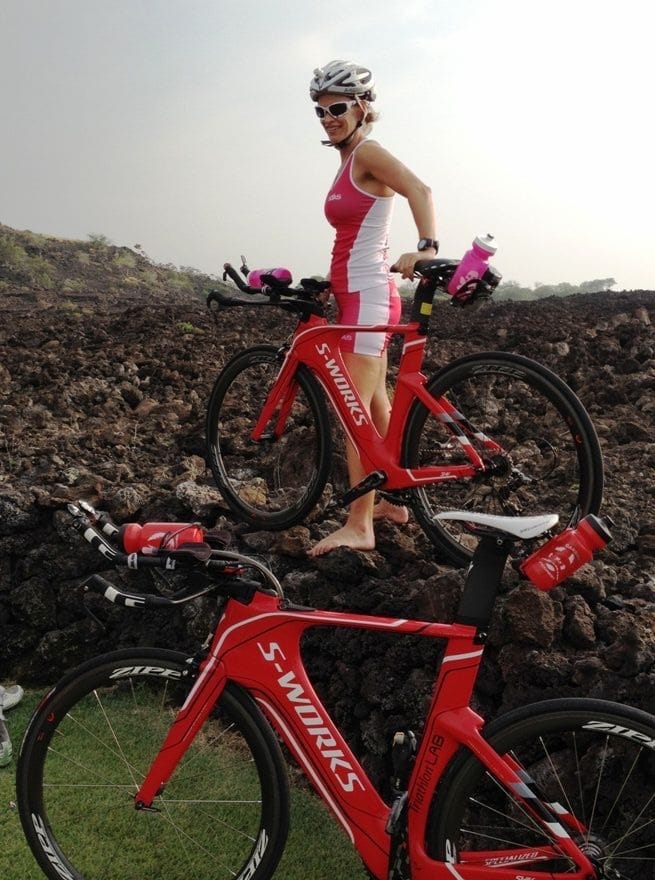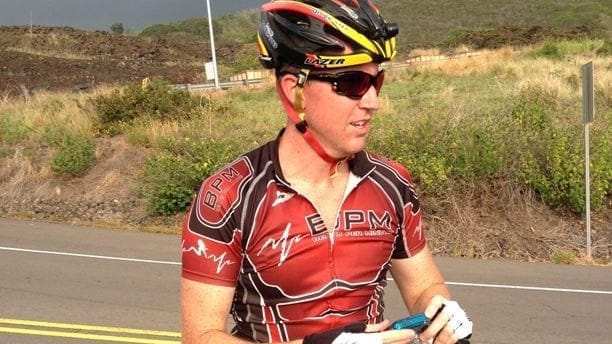 In the evening we had dinner at Bubba Gumps (then spent the next three hours feeling the 10,000 calories seep through our veins). Afterwards we caught up with Rockstar Racing's Dwight and Brit from SOAS and triathlon follower extraordinaire Geoff. We bumped in to the about to be Mr and Mrs Wattie Ink. Congratulations to them on their engagement.