Interviews
Kona: Tim Berkel – The Makings of a Good Thing
As a professional triathlete, Tim Van Berkel regularly pushes his body to the absolute limit. Sore legs, exhausted arms and burning lungs are all just part of a regular day in the office for the 32-year-old. But recently, aching limbs haven't been the biggest hurdle he has had to overcome. Van Berke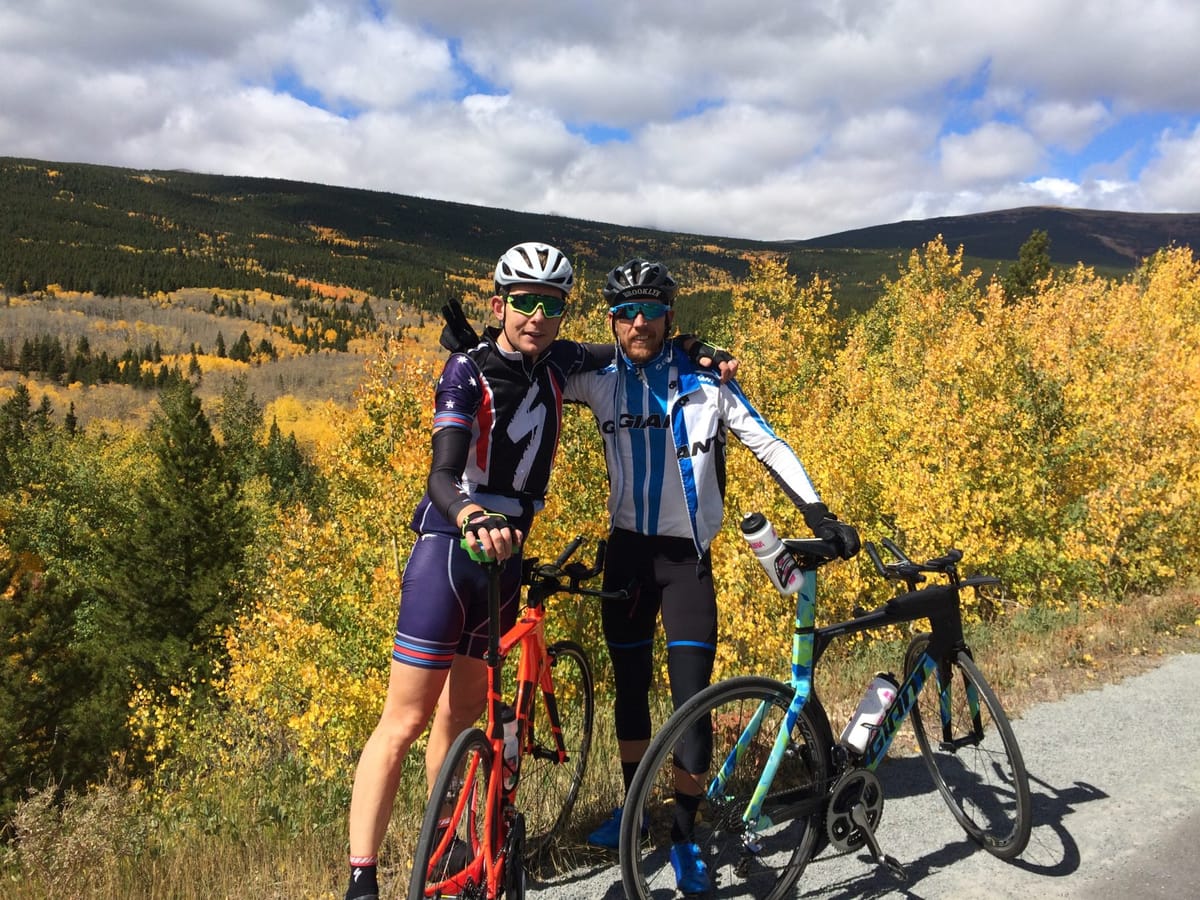 As a professional triathlete, Tim Van Berkel regularly pushes his body to the absolute limit. Sore legs, exhausted arms and burning lungs are all just part of a regular day in the office for the 32-year-old. But recently, aching limbs haven't been the biggest hurdle he has had to overcome.
Van Berkel certainly made a big splash two years ago when he came seventh in his debut at the Ironman World Championships in Kona, Hawaii, notching up an impressive time of 8:23:26. The Albury native had been running fourth at one stage, and actually finished within three minutes of third-placed Jan Frodeno.
With that in mind, many experts predicted a podium finish for Van Berkel in 2015, but when the prestigious event swung around last year, he wasn't within cooee of the top three. Back and hip pain caused him to drop off badly in the cycling stage, and he ultimately finished in 36th place with a time of 09:58:18 – more than 90 minutes worse than his previous time.
According to Van Berkel, his poor showing at last year's World Championships had nothing to do with injury or a lack of match fitness but was related to his personal life. "Last year I was really fit, but my head space was terrible," says Van Berkel. "I felt really fit and had just come off two great 70.3s – I won on the Sunshine Coast and almost won in Cebu, but Kona just went so horribly. It was nothing to do with racing, it was all to do with my personal life – I was having problems with my marriage and that really drained me."
"I tried to act all tough and not let it bother me and thought I was doing a pretty good job of it, but when I had to dig into my reserves at the back end of races I felt really drained – it wrecked me," he adds.
Coming into this year's World Championship, Van Berkel says he is in a much better frame of mind. He's patched things up with his wife Belinda, while the continued support of his sponsors has reinforced his self-belief. "I tend to race better and I'm a lot happier this year, "he says. "My wife and I have been able to work on things and my relationship is a lot better. My sponsors have also been really helpful. For example, Giant Bicycles have been big believers in me and they're showing a massive interest in my racing. They support me financially and have helped me get a custom bike. It's really lifted me to know that they think I can be the world's best… it really puts the fire into my belly!"
If recent form is any indication, Van Berkel is certainly in for a big showing in Kona this year. In April he came second to America's Ben Hoffman in the Ironman African Championship held in Port Elizabeth, South Africa before defying strong winds and heavy rain to take the Ironman Asia-Pacific Championship in Cairns with a superb time of 08:15:03 (four minutes faster than second-placed David Dellow).
It hasn't been all smooth sailing, though. In August, Van Berkel missed the opportunity to bring up a rare Asia Pacific Ironman and a 70.3 double when a cycling accident caused him to miss the latter event in Cebu.
"[After a pre-race ride] I decided to do a small spin of the legs up the road and back," he recalls. "In a shaded part of the road, there was a fairly sizeable pothole. I hit the deck face first, which wasn't enjoyable to say the very least. I was bummed to miss 70.3 Asia Pacific champs… but I'm hoping the bike crash will prove a blessing in disguise. I think it has made me hungrier for a great result at Kona."
Since recovering from the accident, Van Berkel has been training in Boulder, Colorado under the watchful eye of his coach Dr. Daniel Plews, who also asserts an increased workload has ensured his ward comes into Kona in much better shape both physically and mentally than last year. "The biggest difference… is that we've done more planning from an earlier stage," says Dr. Plews. "Last year we were just lacking a few long runs, a few long rides . . . and we got a bit more of that in there this year."
"We've put Tim into Ironman South Africa and Ironman Cairns because I knew that he's [the kind of] guy who needs some focus," notes Dr. Plews. "Having those races meant that he could focus on some training and not lose sight of what he was doing."