Interviews
Kylie Jones Continues to Prove Anything Is Possible at Ironman Western Australia
When Kylie Jones lines up at IRONMAN Western Australia it will another amazing achievement in a roller coaster journey that started 11 year years ago, when just 32 she was diagnosed with breast cancer. At the end of 2006, Kylie found a hard pea type lump in right breast. Despite no family history of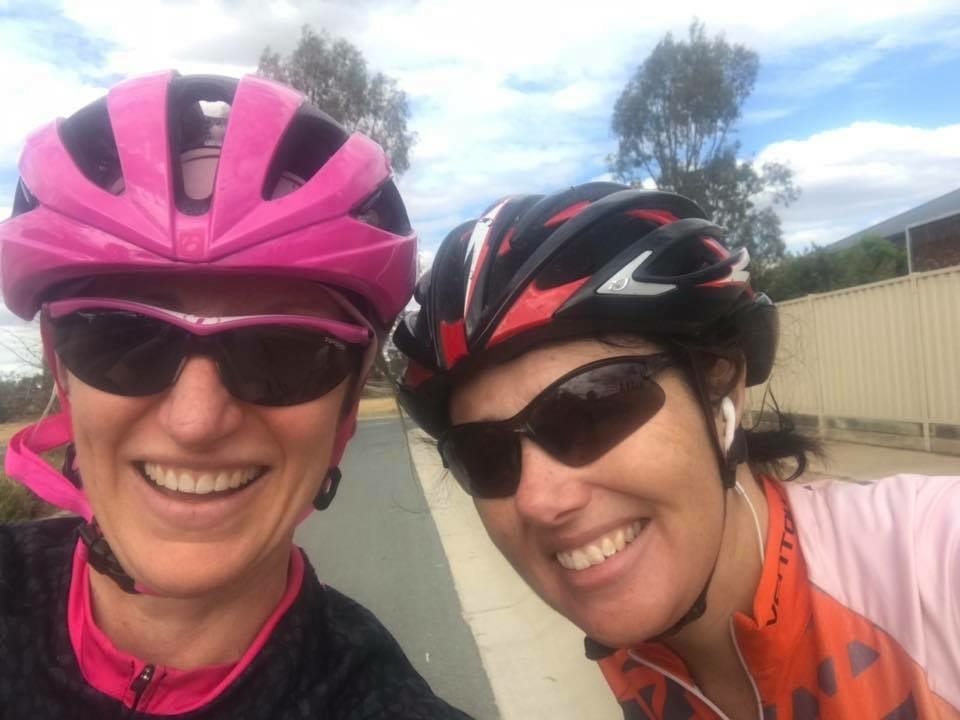 When Kylie Jones lines up at IRONMAN Western Australia it will another amazing achievement in a roller coaster journey that started 11 year years ago, when just 32 she was diagnosed with breast cancer.
At the end of 2006, Kylie found a hard pea type lump in right breast. Despite no family history of breast cancer, she went to the doctors to get it checked out and after an ultrasound and fine needle biopsy, she was referred to a breast cancer surgeon for further investigation.
"I can't quite explain the feelings I felt when those words were uttered, 'You have breast cancer'," Kylie said. "The whole world just stops, it takes some time to fully comprehend, but then that survival instinct kicks in and you do what you need to do to get through."
After a lumpectomy and lymph node clearance, Kylie said she was considered "cured" but due to her age, her oncologist put her through six weeks of radiotherapy.
"I managed to work through my treatment, kept up regular exercise for my sanity, which at this point was predominantly running," she said.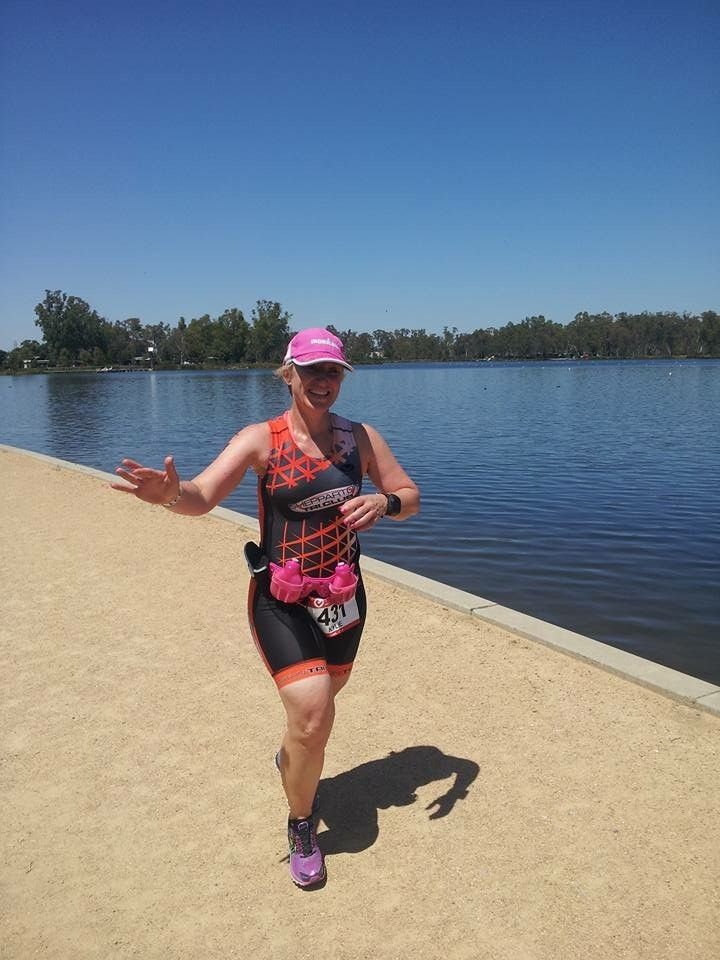 With the treatment done, she decided to move from Adelaide returning to her birthplace of Shepparton with her then husband and four year old twins, to be closer to her family.
"Life was good, we had settled well into our new life, we both had good jobs, we built a house and my health was really good, six monthly check-ups, ultrasounds and mammograms were my life but a small price to pay."
In 2010, Kylie discovered triathlon and her first race, a 600m swim, 30km ride and 7km run.
"As soon as I crossed the finish line, I was addicted. I decided the following year I was going to do a half IRONMAN, I got myself a coach and set out to training up to this distance.  I remember the first time my coach, took me out for a 90km ride, I sat in the bottom of the shower and cried thinking, how on earth am I ever going to do that then run 21km. But in November 2011, I did it."
Loving life and about to start training for her second half in May 2012, Kylie found what I thought was another lump.
"I saw my specialist and went and got an ultrasound, this time, knowing from experience, when they started doing a couple of fine needle biopsies, I wasn't feeling very optimistic. What I had thought was something, turned out to be old scar tissue but they found another cancer, same breast, different location. My life was being turned upside down again. Not once did I ever think this would happen to me again, but here I was being faced once again with a breast cancer diagnosis."
Told that a mastectomy would be the best option, after a lot of careful consideration, counselling she opted to have a double mastectomy and a reconstruction, resulting in seven hours of surgery.
"A muscle had been taken from my back and moved around into my right breast to give the implant something to adhere to, a result of having radiotherapy done previously. The left breast was purely implant. Recovery from this surgery was the most difficult for me. Unable to exercise which is what keeps me sane, not sleeping and a lot of pain made for not a very pleasant time in my life. But all that turned around when I was able to start exercising again, a simple walk around the block and my whole mindset changed, I was going to be ok," she said.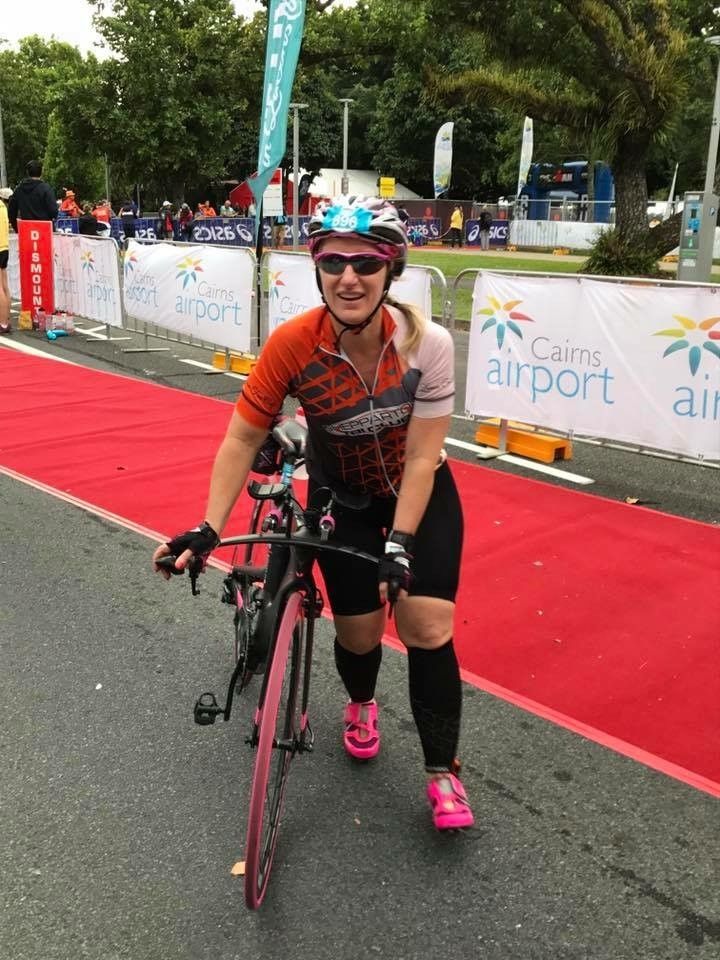 Within a month of that walk, Kylie had contacted her coach and told her I wanted to do a half IRONMAN distance event.
"I needed something for myself, something that gave me another focus than just breast cancer which had consumed my life for months. Swimming was the toughest, I couldn't even raise my arm up to shoulder level due to the missing muscle. Through training and perseverance, I did my second half IRONMAN, four months after having a double mastectomy, something that I am very proud of."
"This is my sixth year since my second diagnosis. I have done another six half IRONMAN, run two marathons and my greatest achievement to date, in 2015, doing my first full distance event at IRONMAN Australia. My entire family, my mum and dad, my sister and her family and my brother and his family and of course my gorgeous boys were all there in Port Macquarie to see me cross that line and hear those famous words, "Kylie Jones, you are an IRONMAN". It still makes me cry thinking about it," she said.
In July last year, Kylie completed her second full IRONMAN in Cairns in a personal best time, in February she completed her tenth half distance race and now she is fronting up in Busselton for her third IRONMAN.
Through her experience, Kylie has gained some amazing wisdom that she is happy to share.
"What have I learned along the way? Early detection is the key, so ladies, check yourselves.  Know your own body, you are in charge and you know your body better than anyone. I am here today due to the fact that, on both occasions, the cancer has been caught early, with no chance of spreading and taking over my body."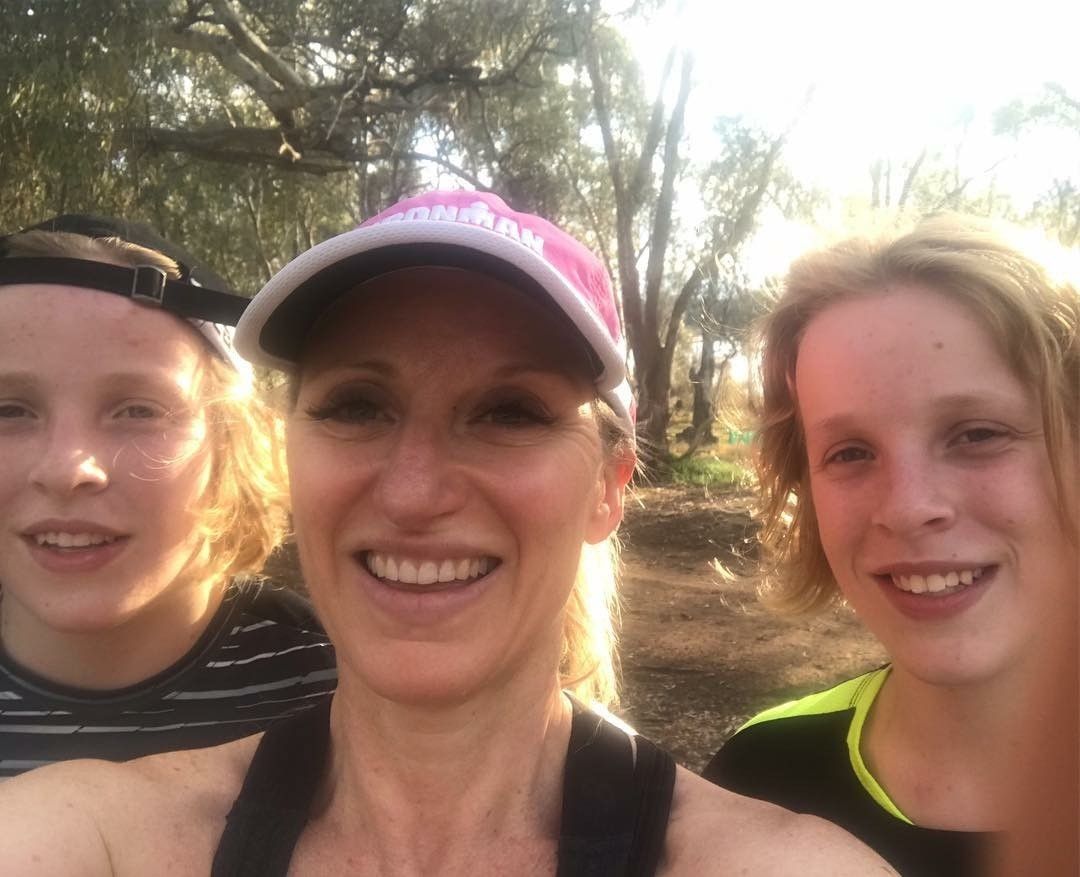 "Keep smiling, keep laughing, don't take yourself too seriously. I have been incredibly lucky to have such amazing people in my life that have always made me laugh. Live life, enjoy life, exercise, eat well but have that chocolate and have that wine, buy those shoes, don't go through your life having regrets, life is too short to be unhappy."
"Yes, my life journey has been hard, tough and sometimes very unfair, but I choose not to dwell on that and live my life to the fullest. I surround myself with positive and inspiring people and try not to take myself too seriously. Whatever life throws at you, get up and be the best you can be and don't let anything stop you from achieving your dreams," Kylie advised.
Kylie and her training partner Fiona are supporting the McGrath Foundation as part of their IRONMAN journey to ensure much needed and valued breast care nurses continue to be available to support women diagnosed with breast cancer now and into the future.