News & Racing
Laguna Lang Co Destination Triathlon To Be Held At Vietnam's First Integrated Resort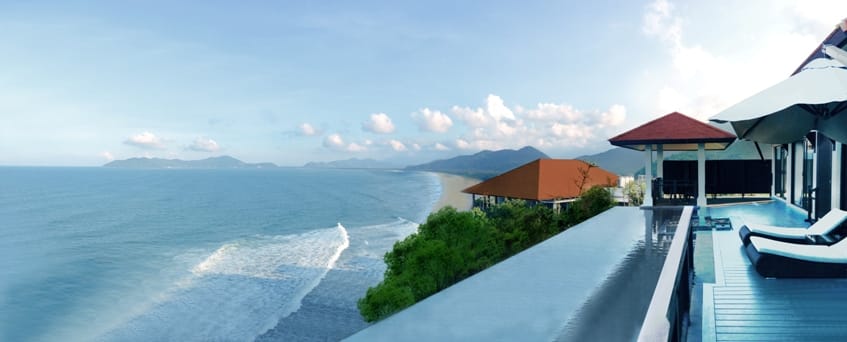 Laguna Lang Co today announces the inaugural Laguna Lang Co Triathlon to be held on 14 April 2013. The event held at Vietnam's first integrated resort development Laguna Lang Co aims to build on the success of its sister event, the legendary Laguna Phuket Triathlon.
The triathlon race will be comprised of a 1.8km swim, a 62 km bike ride and a 12 km run. There will also be a duathlon consisting of a 6Km Run, 62km bike ride and a 12km run. A 6km Fun Run rounds off the race program.
"We are very excited for Laguna Lang Co to host this inaugural triathlon which we hope will put Laguna Lang Co on the map not only as a word-class destination for triathletes but as a world-class destination for all travelers. Triathlete are known for being adventurous, regular looking for new challenges so I sincerely hope that triathletes welcome our event and take on this new challenge on the triathlon racing calendar, said Ravi Chandran, Managing Director of Laguna Lang Co. "At Laguna Lang Co we offer activities for the whole family such as banana boating, ATV, archery, trapezing, making our event the perfect weekend getaway for the whole family and a lot of fun for everyone not competing in one of the races".
Already signed up to race are Chris McCormack, Chris Lieto, Justin Granger, Fredrik Croneberg, Radka Vodickova and Belinda Granger.
Roman Floesser, race director of the Laguna Phuket Triathlon and his experienced management team have been appointed to organize the event. "When I first visited the location a few months ago I was blown away by its beauty and immediately recognized the potential to host an international triathlon there", Roman Floesser said. "We will have a fantastic, calm swim, a very scenic one lap bike course with a nice climb in the middle offering stunning views and a two lap run course mainly around the resort's golf course. I very much look forward to working on this project."

The race will be open to age grouper amateurs but will also feature a professional field of athletes which will be announced shortly.
Debbie Dionysius, Event Director of the sister event at Laguna Phuket welcomes the new event. "The Laguna Lang Co Triathlon will give many of our regular participants in Phuket a chance to add another event to their racing calendar and experience the renowned Laguna hospitality in Vietnam as well. The two events are four months apart so that athletes can easily take part in both races."
Participants of the Laguna Lang Co will recognize some familiar features that have given the Laguna Phuket Triathlon its legendary reputation. There will be a five star pasta party on Saturday night, a post race buffet and complementary massages on Sunday immediately after the race and the Awards Party on Sunday evening. Calling in the finishers will be the voice of triathlon in Asia, Whit Raymond who will serve as the race announcer and MC throughout the race weekend.
Registration will open on 01 October 2012. Accommodation specials at Banyan Tree Laguna Lang Co and Angsana Laguna Lang Co will become available at the same time. Entry fees will start at US$ 150 and include the Pasta Party. Accommodation specials will start at US$ 148 per night.
Lang Co is easily accessible by air via Da Nang. Da Nang International Airport has direct flights that connect to various countries such as Singapore, China and Malaysia. From other international destinations Da Nang is easily accessible via Ho Chi Min City or Hanoi. Laguna Lang Co is a 40 minute drive from Da Nang International Airport.
Laguna Lang Co is a leading world-class holiday and premium second home destination development in Central Vietnam by the Banyan Tree Group, and it is the first world-class integrated resort in Vietnam. The 280-hectare community resides near Lang Co Bay, framed by a three kilometre beach in the Chan May region overlooking the East Sea, an area renowned for its pristine coastline, natural scenery and proximity to UNESCO World Heritage Sites.
Laguna Lang Co is Banyan Tree's first foray in Vietnam, and echoes the ethos of Laguna Phuket, the company's flagship integrated resort community in southern Thailand. The development includes Banyan Tree and Angsana branded hotels and spas, an 18-hole championship golf course designed by Sir Nick Faldo, private villas and residences available for sale, convention facilities and a plethora of recreational activities for guests of all ages.