News & Racing
Last year's winners Wurtele and Deckers are ready to defend their titles at Challenge Geraardsbergen
Trevor Wurtele took the title at last year's SKODA CHALLENGEGERAARDSBERGEN. The women's race was won by Tine Deckers. We're pleased to announce that both Wurtele and Deckers are coming back to to defend their titles in 2018! This year's race will enjoy a very strong field of participants, so i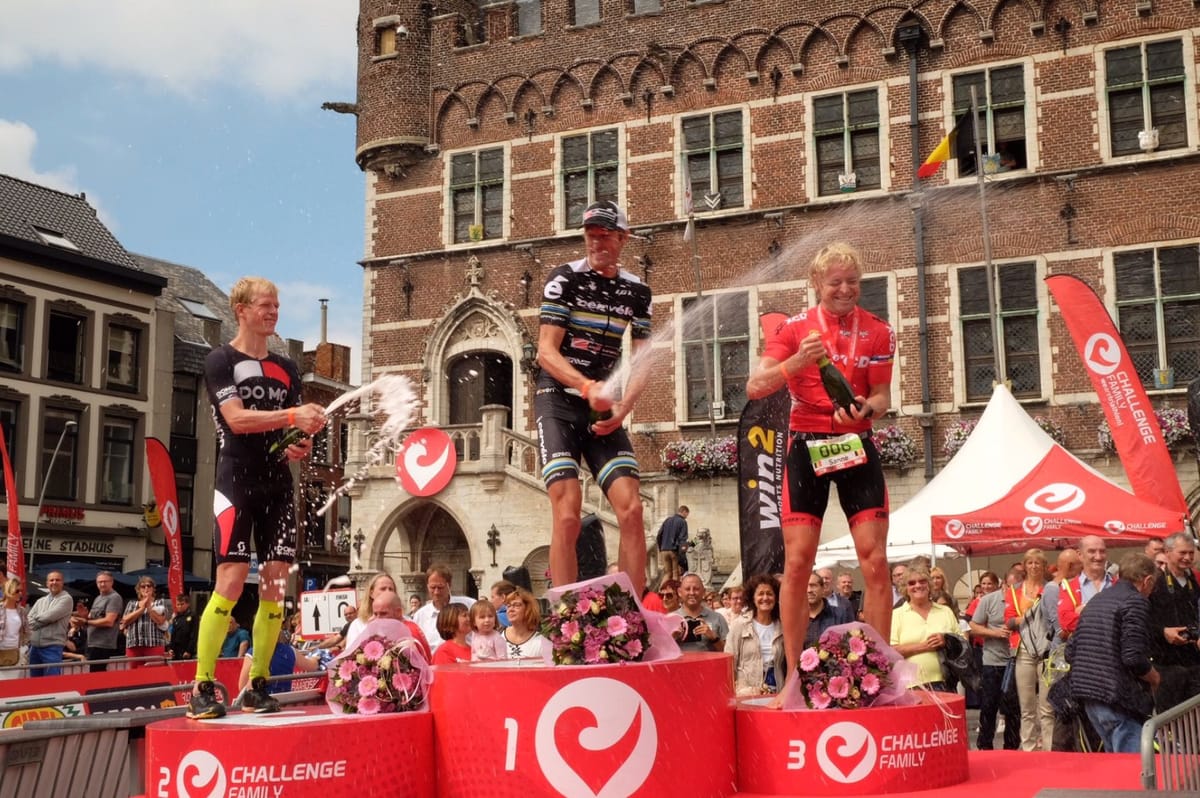 Trevor Wurtele took the title at last year's SKODA CHALLENGEGERAARDSBERGEN. The women's race was won by Tine Deckers. We're pleased to announce that both Wurtele and Deckers are coming back to to defend their titles in 2018!
This year's race will enjoy a very strong field of participants, so it won't be easy for Wurtele and Deckers to defend their titles. In the men's race, last year's top 3 contenders will be back. Beside Trevor Wurtele, both Pieter Heemeryck (second last year) and Sanne Swolfs (third last year) will all be on the starting line.
But of course, these are not the only serious contenders for the men's race. Everybody's out there to win the SKODA CHALLENGEGERAARDSBERGEN 2018. Joe Skipper, Jens Mouris, Whytic Priem, Lucky Berlage and Dylan McNeice will do everything in their power to claim victory and beat the top 3 of last year.
Wurtele is expecting a really special and exciting race, "It's a great opportunity to get to race up the 'Muur van Geraardsbergen' in a triathlon. It really makes for a special race. Having a strong field of athletes racing adds to the excitement of the race as well. I'll be fit and ready to race for the win again this year. It was very close last year, and with even more fast athletes racing in 2018 I'm sure it will be an exciting finish."
Huge spectacle
The race is on June 10th this year and promises to be another huge spectacle. The bike course will once again take the athletes up the famous 'Muur van Geraardsbergen', with an average increase of 9 per cent and a maximum of no less than 20 per cent. Drama guaranteed!
Last year's female winner, Tine Deckers, will also be back to defend her title. It's not yet certain, whether last year's second and third place (Sarissa de Vries and Margie Santimaria) will be competing, but Deckers can expect plenty of tough competition. Alexandra Tondeur, Ewa Komander and Heather Wurtele are just some of the elite athletes who will compete for nothing less than gold!
"I'm really looking forward to SKODA CHALLENGEGERAARDSBERGEN", says Deckers. ,,I can't wait to battle against strong contenders on the nice, tough but fair bike course. I expect a lot of Heather Wurtele this year, but I hope to be able to compete this year for the title again."