News & Racing
Late-Blooming Chevrot Primed for Career-Best in Nice
With massive crowd support over a flat, fast marathon course, experienced Frenchman Denis Chevrot is poised to deliver a breakthrough top-10 or better finish at this weekend's Ironman World Championship.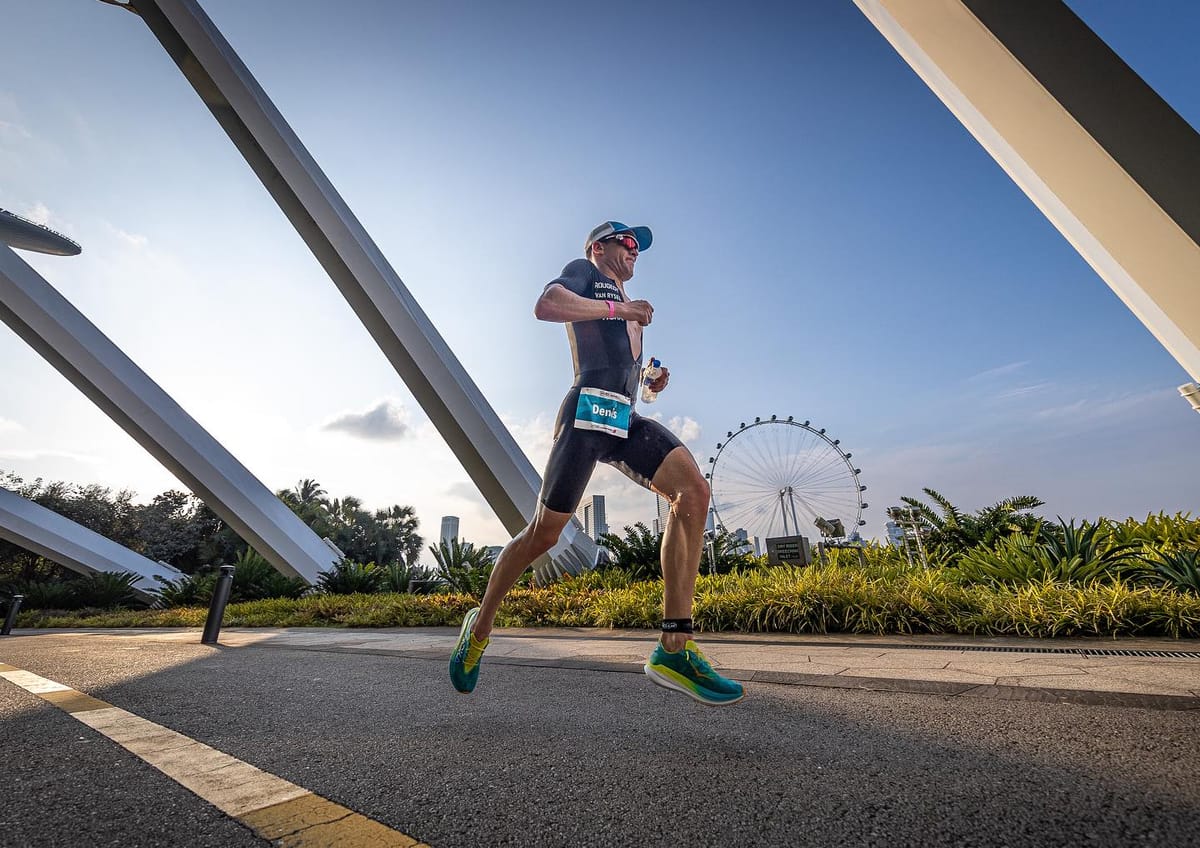 The 35-year-old Frenchman Denis Chevrot comes into his 7th Ironman World Championship race feeling confident after a strong 2022 season that has seen him win Ironman Hamburg (2:31:31 marathon) and finish 4th at the recent PTO Asian Open.
Denis believes the hilly 112-mile bike course with over 8,000 feet of climbing suits his strengths, though he acknowledges his heavier weight (compared to the top climbers) puts him at a disadvantage on the climbs. However, he feels ready to capitalize on the flat, fast 4-loop run course in front of home crowds. He set a goal to finish in the top 10, matching or beating his #10 bib number.
With a background as an open water swimmer, Denis only started triathlon at age 23 and running in his mid-20s. As a result, his body and mind feel fresh, having far less cumulative mileage than most pros his age. His coach brought him along slowly to avoid injuries. Now 90% of Denis' run training volume is at an easy pace, with high intensity comprising just 20% of his sessions. This approach has allowed him to safely develop elite marathon speed.
Under a new coach in 2022, Denis has added bike intensity and seen his run fitness reach new heights. He cites improved bike strength as a key factor in his faster recent marathons. Denis believes a 2:30 marathon is possible on the fast, flat Nice run course if conditions allow. With excellent current form and still-fresh legs, Denis Chevrot has the potential to achieve his top 10 goal or better this weekend.