Interviews
Levi Maxwell talks Ironman 70.3 Geelong course
Levi Maxwell is a Geelong local who has plied his trade around the Victoria country town for many years. He also made his professional debut at last year's Ironman 70.3 Geelong, where he finished seventh overall. So he knows a thing or two about what it takes to succeed at Australia's first half-dis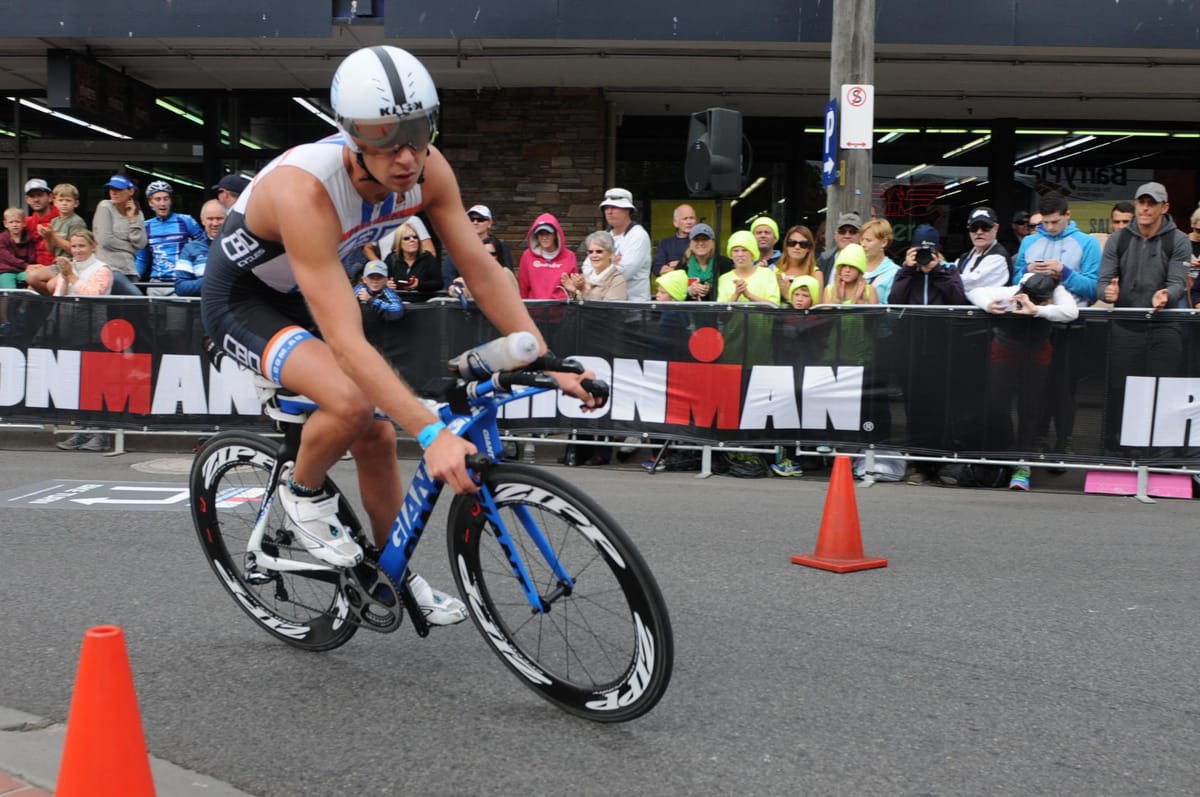 Levi Maxwell is a Geelong local who has plied his trade around the Victoria country town for many years. He also made his professional debut at last year's Ironman 70.3 Geelong, where he finished seventh overall. So he knows a thing or two about what it takes to succeed at Australia's first half-distance event of the year.
This year's Ironman 70.3 Geelong returns to the familiar setting of Corio Bay, just off Eastern Beach. The beach start is one of the more favourable on the Ironman circuit, but Maxwell warns that conditions at Corio Bay can be erratic.
"The mornings are usually calm, making for a pleasant swim but there have been exceptions with extremely choppy water."
"You need to be prepared for anything," Maxwell told Trizone. "You can expect a beach start which is very easy compared to other beach starts, but there is seaweed and the water is some of the cleanest when compared to (other) bay beaches. But overall it still isn't clear, so don't expect to see the bottom."
"If it's choppy and you aren't used to these conditions or open water swimming, try and use prominent landmarks as sighting aids instead of buoys, which can be difficult to spot."
At last year's race, the wind wreaked havoc on the exposed bike course, testing the pro field – let alone the raw age groupers. Maxwell said Geelong's wind can attack you at every and any angle, which is something you must be aware of before jumping in the saddle. "I suggest you do a few rides on race wheels so you are used to them, or use low-profile wheels only if high winds are expected… be prepared for any sudden gusts of wind," he added.
The bike course is challenging enough as is without Mother Nature interfering, boasting several pressure points and a swathe of tricky climbs. These POIs will either make or break your race, so local knowledge and being prepared are critical to success. "The main POIs are coming out of transition there's a solid climb where I suggest you just ride solid and sit up here as your body is still trying to get the blood flow from your arms to your legs and you don't want to start the race going lactic," Maxwell said.
"This is followed by a short flat, or downhill stretch, before a very short, but very steep hill before you enter the gardens. I would hit this hard, but make sure you are not in too high of a gear as it's deceptively steep," he continued. "From there it's quite flat for a while but through the Eastern Gardens the roads are very bumpy, so make sure your drink bottles are secure and keep an eye out for fallen bottles."
Another POI is Leopold Hill, which can disrupt your rhythm. Maxwell suggested the best way to combat this pressure point is by breaking from your aero position but continuing to ride hard, ensuring your cadence doesn't drop too much from adjusting gears. "If you don't know the course well, I would take all the descents easy," he advised.
This year's run course has changed slightly from last year's instalment, eradicating the dash down Geelong's iconic Cunningham Pier and extending out through Rippleside Park. Maxwell flagged that participants underestimating the run course would do so at their own peril.
"It's quite difficult with a few rises and will be even more difficult if it's a hot day. Don't be surprised if you don't run your fastest time here," he said. "Try and utilise the downhills efficiently by not over-striding."