Lionel Sanders Clocks Fastest IRONMAN Finishing Time Ever
It took Lionel Sanders just 7:44:29 to break the world IRONMAN record at IRONMAN Arizona last weekend. Sanders is now the fastest IRONMAN in the world, having crushed Belgium's Marino Vanhoenacker's 2011 record of 7:45:49 by 1:29. Completing the course in seamless style, it was the run that sa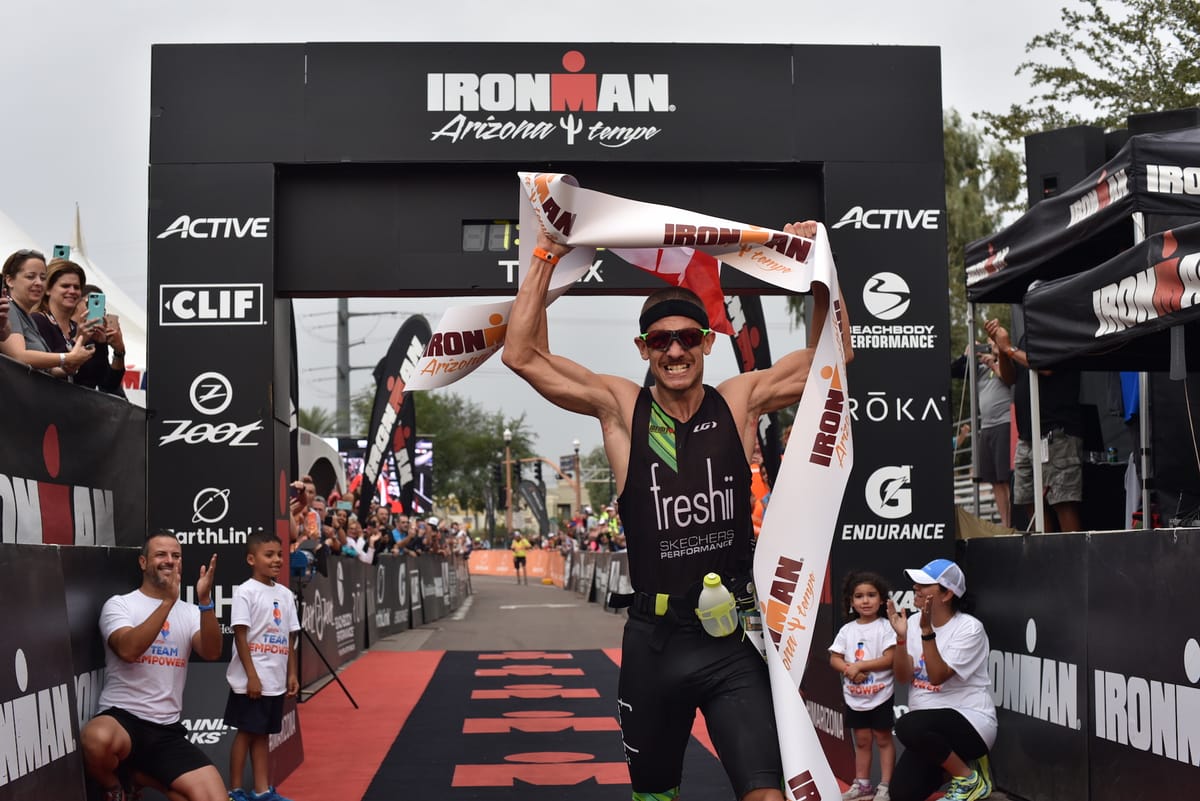 It took Lionel Sanders just 7:44:29 to break the world IRONMAN record at IRONMAN Arizona last weekend.
Sanders is now the fastest IRONMAN in the world, having crushed Belgium's Marino Vanhoenacker's 2011 record of 7:45:49 by 1:29. Completing the course in seamless style, it was the run that saw Sanders powering through the field – leading him to victory and cementing him in the record books as the world's new fastest IRONMAN.
IRONMAN Arizona Men's Race Recap
If you'd been watching last weekend's IRONMAN race in Arizona, you'd be forgiven for thinking Sanders was out of the running after the swim. Rafael Goncalves of Brazil was first out of the water; a huge one minute ahead of Matt Chrabot and Brent McMahon. As the lead pack flew into T1, Lionel Sanders of Canada was in 16th place – a whopping 8:15 behind Goncalves. While he's known for a powerful bike and an impressive run leg, it seemed Sanders was unlikely to make a podium finish.
As the bike began, the field changed quickly and Aussie Cameron Wurf surged forward, eliminating the sizeable 4:22 deficit he'd created coming into T1. Wurf soon became the leader of the bike, with the chase pack made up of TJ Tollakson (USA), Phillip Graves (GBR), Giulio Molinari (ITA) and McMahon close behind. Settled in behind them all, Lionel Sanders powered away, surging forward and coming within 2:21 of Wurf as the race entered T2. Sanders clocked a total cycling time of 4:04:38, one of the fastest bike splits in IRONMAN history.
As the run kicked off, Sanders made his move when the field had all but forgotten him. Just two miles into the run, he had taken the lead and established a solid one-minute gap between him and the rest. From there, Sanders didn't let up. He strode on relentlessly and maintained a powerful 2:40 marathon pace. Halfway through the run leg he'd established a startling 7:50 lead ahead of Brent McMahon. As Sanders charged around the corner towards the finish, he looked stronger than ever and shot forward to cross the finish line a huge 1:29 minutes faster than the previous IRONMAN world record.
Sanders' breathtaking performance saw him win with a huge gap ahead of Brent McMahon (7:50:15) and TJ Tollakson (8:02:30) who came third.
Sanders' world record breaking finish is a huge milestone for both Lionel, and for IRONMAN.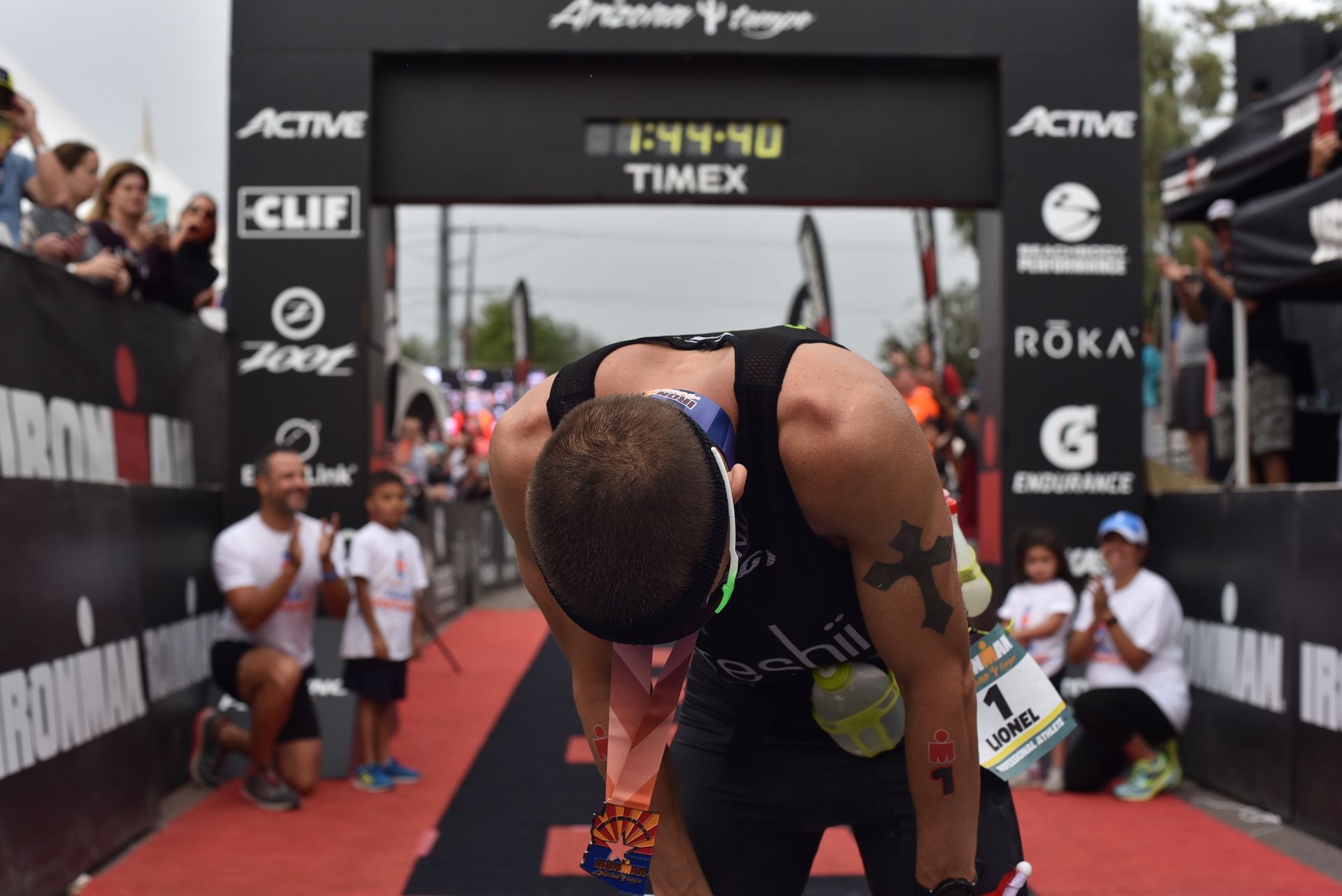 photo credit: FinisherPix.com