News & Racing
Luke Bell favourite at Ironman Australia 2013 – Men's Preview
Luke Bell goes in to this weekend's Ironman Australia as the pre race favourite. Bell has been in some serious form so far this year but luck has not always gone his way. It is because of this that we find him racing Ironman Australia this year. 2013 started off in Auckland at the 70.3 [&helli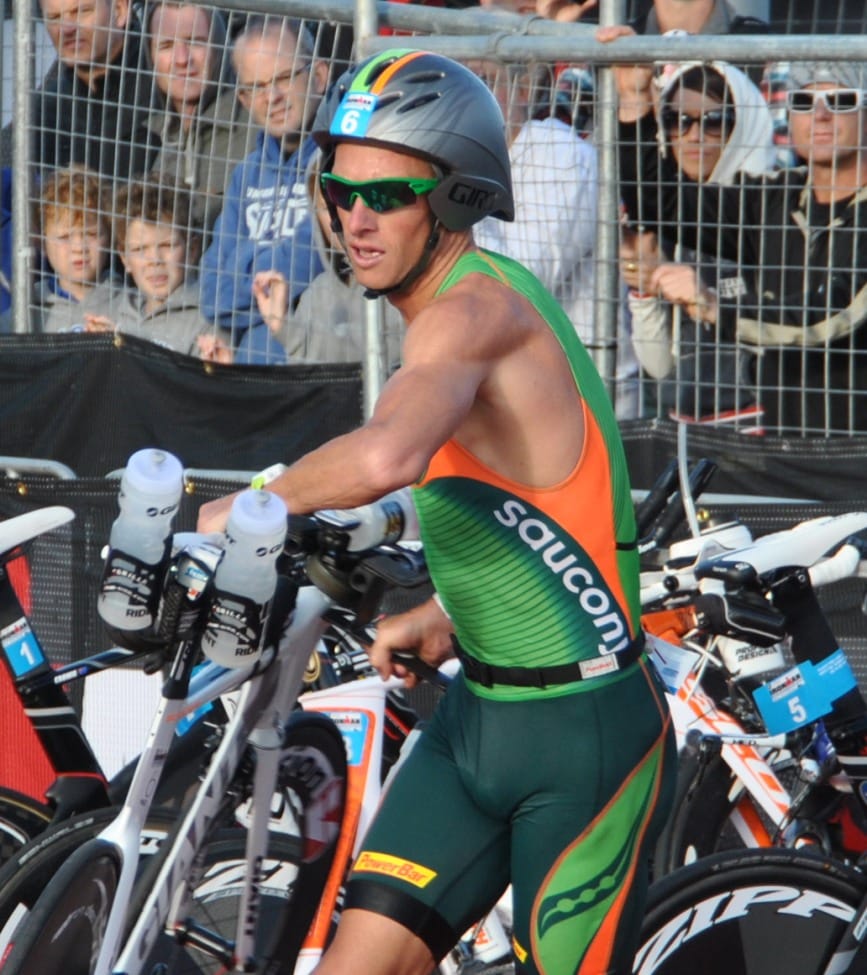 Luke Bell goes in to this weekend's Ironman Australia as the pre race favourite. Bell has been in some serious form so far this year but luck has not always gone his way. It is because of this that we find him racing Ironman Australia this year. 2013 started off in Auckland at the 70.3 for Bell with a mechanical that derailed a potential podium. He finished 9th overall despite the mid race hiccup. This was an impressive performance. The following race was the Geelong long course where Bell finished a brilliant second behind an inform Christian Kemp who had recently won the Auckland 70.3.
Bell then headed in to Ironman Melbourne with a justifiably positive approach but pulled a back muscle during the reasonably rough swim leg. He pushed through the bike leg until about 120-130kms where the pain got too much and he realised that there was no point in continuing. I witnessed Bell's discomfort first hand as he pulled up on the freeway where myself, Darryl Griffiths from Shotz and photographer extraordinaire Paul Robins where parked covering the race. Bell was in some discomfort and it was definitely not worth persevering.
So could this be Bell's race? Standing in his way is the incredibly experienced Jason Shortis and Patrick Evoe from USA along with Timothy Beardall, Luke Whitemore, Month Franksih, Timothy Molesworth and New Zealand's Jon Woods. Shortis still has the run to scare anyone and will always be lurking. Bell will be out in front after the swim and this could be a wire to wire win. But this is Ironman and nothing is certain. However should something go wrong there are two serious contenders that will pounce.
Swimming is an area that Evoe has been seriously dealing with since last year with his new swim coach. 'Coach Brackin' has had Evoe focusing on the finer points of swimming. "My swimming focus this winter with Coach Brackin has brought my swimming up a notch. It's one thing to have a lot of good training sessions and good fitness and it's another to put it all together on race day. So now it's a matter of focusing on execution." Patrick has a great blog about his recent swim focus.
Recently married, Patrick Evoe comes in to this race as one of the favourites albeit probably paying longer odds than Bell. He won Ironman Louisville last year and also finished second in two Ironman races in 2010. His swim has been his weakness and after a wrong turn at San Juan 70.3 this year took the wind out of his sails, like Bell he has a lot of coiled energy to get rid of.
The week after San Juan Evoe and, now wife, Megan married in their home town of Austin Texas. 'It was truly wonderful and by far the best day of my life. I raced San Juan then got married the weekend after."
"I didn't have the race I wanted in San Juan. It was a good first hit-out for the year and it was the earliest I've raced in a few years. My swim was mediocre, I biked well with a 2:06, then as my running legs were starting to come around, I took a wrong turn on the run course and ran pretty much an extra full kilometer. When I found my way back to the course, I had dropped so far back, that my race was pretty much over. I still tried to push, but it was hard to dig too deep knowing I was out of contention for a good placement. I came out of that race pretty angry, but shook it off quickly and focused on Port Macquarie."
Australian pro triathlete Chris 'Big Sexy' McDonald moved to Austin and has been training with Patrick. "My preparation for this race has gone really well. In fact, I feel that my training for this race went better than for any race all last season. Because this is my first time travelling to and racing in Australia, its kept me motivated and excited all winter. Last season, I never felt like I ran well off the bike.  Since San Juan, I worked very hard on my running, focusing on the training sessions to have the legs late in the marathon."
"So now it's a matter of focusing on execution. And you'd better believe I'm studying every turn on the run course this time!"
What is there to say about Jason Shortis that hasn't been said before. He is an awesome athlete and has a hardness about him that most triathletes don't have these days. A bit of old school unlike the skinny missiles collecting the silverware currently (we say that with affection). Maybe there is something in that. The multiple Ironman champion is getting closer to retirement though there is still plenty of fire and speed in him.
Old mate Bruce Thomas loves watching Jason race. Every time we see Bruce at Port he is always happy to chat about Shortis. Well as much chat as you get out of Bruce. We know that Jason will be ready to pounce if something happens during the race. You don't get to 60+ iron distance races without being incredibly experienced and strong.
"IRONMAN Australia is where it all started for me, which is why I love coming back again to support the race as much as I can," Shortis says.
Victoria's Luke Whitmore finished 6th here in 2011, about 15mins behind Jason Shortis and was also 9th at Ironman Western Australia in the same year. Looking through Luke's recent results we see that he has raced mainly long course and 70.3 events last year with some solid results. The firefighter is looking strong based on recent results.
Monty Frankish finished 0:5:25 ahead of Luke Whitmore at last year's Shepparton 70.3. After being cleaned up by a Land Cruiser early last year Frankish can be thankful that he is lucky enough to be back racing. It will be great to see Monty racing at Port Macquarie this weekend.
In 2012 Timothy Beardall raced three Ironman races and has been to Hawaii on a number of occasions. He knows how to race ironman and has plenty of experience. The guys ahead may have too much pace this weekend but it will be great to see how Beardall has progressed.
Amongst the age groupers we could expect to see ex surf ironman Ben Squires take out the overall fastest swim time.
First time Ironman Owain Matthews from Sydney will be one to watch. He can run. After turning from running to triathlons a couple of years ago he is stepping up to the big time. In his first long course triathlon at Husky this year he finished 14th overall with a run of 1:12, just 4mins slower than Tim Reed and the 6th fastest run time overall. Coached by Bruce Thomas he has Jared Hauschildt (IM Cairns 2012) written all over him.