News & Racing
Luke Bell to use his Local Knowledge at Inaugral Ironman Melbourne
If local knowledge will count for anything at the inaugural Ironman Asia-Pacific Championship in Melbourne, then Luke Bell is the man in the box seat. A Melbourne resident for 15 years, he understands the weather idiosyncrasies of "Madam Melbourne" and has clocked up more than his fair share of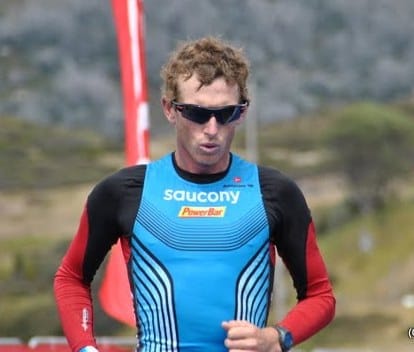 If local knowledge will count for anything at the inaugural Ironman Asia-Pacific Championship in Melbourne, then Luke Bell is the man in the box seat.
A Melbourne resident for 15 years, he understands the weather idiosyncrasies of "Madam Melbourne" and has clocked up more than his fair share of kilometres along the famous Beach Road. Now after more than a decade racing around the world, Bell is one excited fellow to think that a world class Ironman event is now on his back door.
"This race has been talked about on and off for a number of years but to finally get it here is great," he said.
"Australia has had Forster and Port Macquarie and Busselton but to have a race of this calibre in a major city, on a grand scale, is pretty amazing and has the rest of the world talking. Everyone is intrigued by it all and Melbourne is well known as a sporting city, with the Australian Open tennis and the Formula 1 Grand Prix."
"It was interesting to be in the US when New York sold out in 12 minutes but to have the Melbourne event sell out in five minutes, half the time of one of the world's biggest cities, was outstanding."
Bell has lived in Melbourne since he started university at 18 and like his parents and in-laws, he literally lives within minutes of the Melbourne run course.
"My wife Lucy's parents are just up the road in Middle Park and my folks are living in Brighton. It is rare that the entire family is able to come along to a race, and in Melbourne they will literally be able to drive two minutes down to the end of the street and watch me race. To have them at such a big event, especially at a major race of this scale will be really nice," he said.
With the announcement of the Ironman race in Melbourne, 25 March 2012 became a huge event on his calendar and Bell has done everything possible to arrive in perfect shape for his crack at the Asia-Pacific title, including a quick dash to Abu Dhabi for a last minute tune up.
"My preparation has gone really well and there were a few of us who used Abu Dhabi as our last long race/training session before Melbourne, so it was comforting to know that it wasn't a stupid idea to do a 3km/200km/20km race, three weeks out from such an important race as Melbourne. I raced well and pulled up fine, which gives me a lot of confidence and reinforces that the fitness is there. So it is good to know that everything is pointing in the right direction."
Bell said the Melbourne course may look easy on paper but he believes it will have a few surprises in store for those who take it lightly.
"It is the point to point marathon that really separates this race from other races and it is such a scenic run. There are not that many places where you can have a point to point and that section from Mordialloc to St Kilda is pretty amazing and hard to beat world-wide."
"People have been telling me it is just Beach Road and that it is dead flat, but I have been telling them it is not as easy as they think. When you get to the 30km mark Ricketts Point, while not a major mountain, it is going to be tough and coming out of Mentone is pretty hilly and by that stage any pinch is going to turn into a nightmare. It is going to take a few by surprise if they come here to race and think it is going to be dead flat."
"On the ride I am more worried about what the conditions will be like, it could be hot, cold, raining, windy or all of the above. It is one of those unknown factors and everyone thinks I am joking with them when I don't give a straight answer but you can't tell about Melbourne's weather."
"The ride is also rolling hills where you are going to be in the saddle most of the time, even coming out of the tunnel you will have to be on top of the gear and in the aero position. You are going to have to be conscious of getting out of the seat and changing position and staying as loose as possible. If you are in one position all day it can go from a very fast day to a very painful one," he reminded everyone.
Bell is very impressed with both the women's and men's fields assembled so early in the season.
"The field is an absolute cracker and I think that comes down to the points qualifying system and Melbourne being a P4 (4000 point) event. Melbourne ticks all the boxes. It is quite early in the year but there is a good chance of collecting valuable points, so if you complete another couple of races during the year, then entry into Kona is a no brainer. Even if you have a bad race it is so early in the year, you haven't destroyed your season and you can still go away and accumulate points elsewhere."
"Crowie (Craig Alexander) has been extremely quiet and that is always an ominous sign. He never turns up to a race unless he is ready to go. Then there is Freddy (van Lierde) and Eneko (Llanos) and Greg Bennett to some degree doing his first Ironman, the field just goes on and on. And you have four of the top five females from Hawaii last year, which is pretty amazing in itself this early in the year," he said.
With the race finishing in the famous beach side suburb of St Kilda known for its famous watering holes, food and rock 'n' roll vibe, Bell said the finish line will an be awesome place to be and encouraged everyone to join in the celebration that will go well into the night.
"It will be interesting to see the reaction of the St Kilda locals coming out of the 'Espy' and out of the restaurants on Fitzroy St, it should be an interesting finish line," he laughed.
The 226km race will take place in Melbourne's South East and Bayside suburbs. The course will include a 3.8km swim in the Frankston Foreshore, a fast and smooth 180km bike on the EastLink Tollway and 42.2km Brooks run from Frankston to the Ironman Asia-Pacific Championship Melbourne finish line, located at the iconic St. Kilda Sea Baths.