News & Racing
Margirier and Thek Dominate at OTSO Challenge Salou
Under the hot Spanish sun, Mathis Margirier and Grace Thek seized victories at the OTSO Challenge Salou.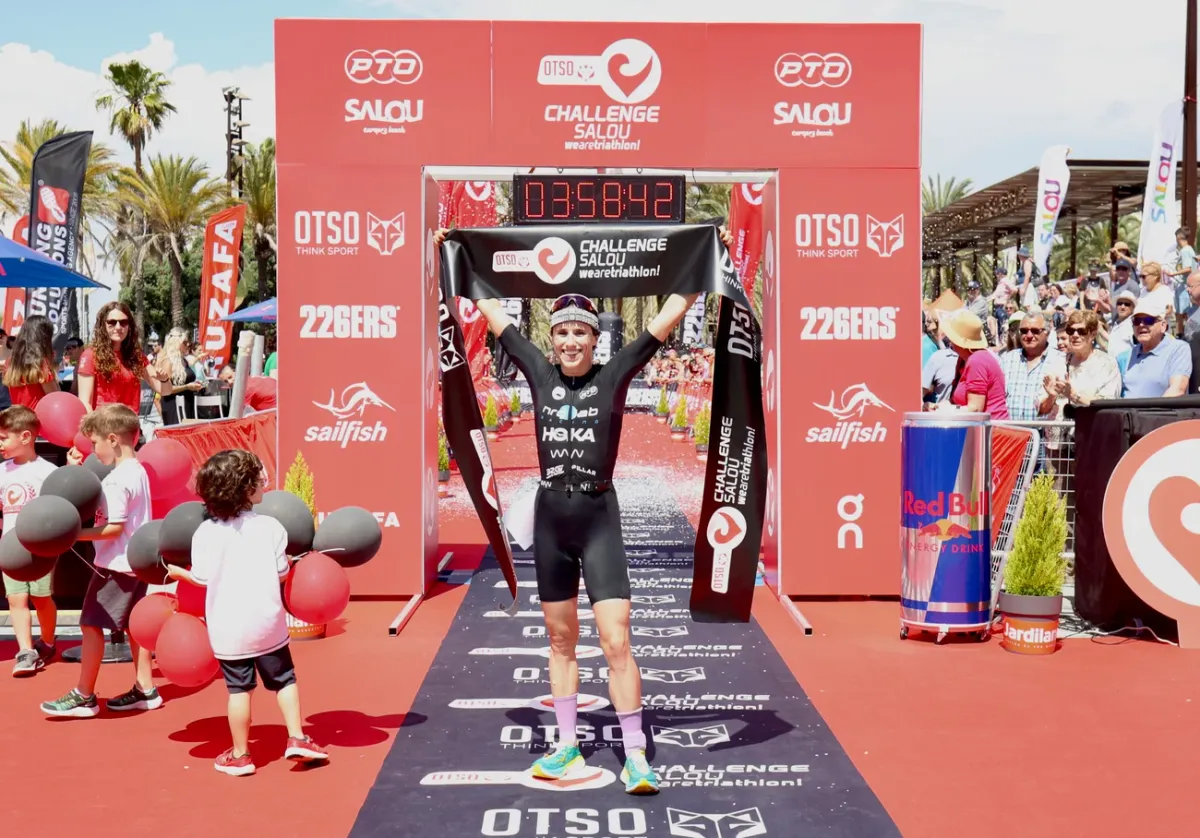 Why it matters: Mathis Margirier (FRA) and Grace Thek (AUS) secured wins at the OTSO Challenge Salou, highlighting their exceptional performances in triathlon.
Setting the pace: In the men's race, Margirier led out of the water and continued to dominate throughout, despite a fast chase group. Thek, on the other hand, had to work her way up from behind, finally catching the swim leader Rebecca Clarke (NZL) on the bike leg.
What they're saying:
"I'm really happy but my body is so tired after all the racing in the past month...The heat was intense and inside of me it was really hard." - Margirier
"It was a very classy field today, very competitive...I went in as favourite but anything can happen so I was thrilled to get across the line in first. I love the course here..." - Thek
By the numbers:
Margirier won the men's race in 3:24:23, two minutes ahead of his closest competitor.
Thek took the women's title in 3:53:53, a lead of over four minutes from the runner-up.
Between transition: The bike course was a crucial phase in both races. Margirier maintained his lead, while Thek managed to make significant progress. The run leg solidified the leaders' positions, as Margirier extended his lead and Thek showcased her running prowess.
Through Time: Both Margirier and Thek delivered performances consistent with their reputations. Margirier displayed his resilience despite fatigue from recent races, while Thek validated her status as a favorite, demonstrating her strong run capability.
The bottom line: Margirier's ability to hold onto his lead and Thek's tactical climb to the front serve as reminders that a successful race depends not only on a strong start but also the ability to maintain performance through each stage.