News & Racing
Matty White and Rebekah Keat at Busselton to win Ironman Western Australia Titles
Two Australians there to win this weekend are Matty White and Rebekah Keat. Keat has shown some very good form this year and despite pulling out of IM Cairns on the run she came back and had a phenomenal race at Ironman New York and most recently blitzed the field at Shepparton 70.3. The current [&h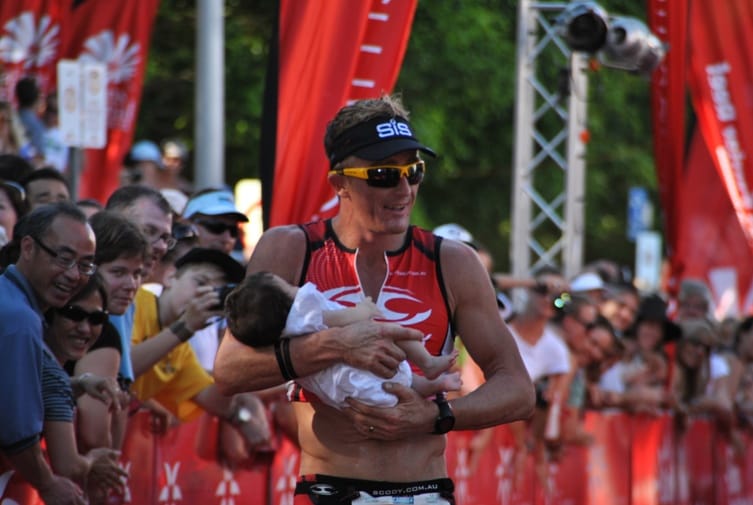 Two Australians there to win this weekend are Matty White and Rebekah Keat. Keat has shown some very good form this year and despite pulling out of IM Cairns on the run she came back and had a phenomenal race at Ironman New York and most recently blitzed the field at Shepparton 70.3.
The current Ironman Western Australia Champion Timo Bracht is the favourite on paper to win this weekend's race. With a 6th at Kona this year and a 2:55 marathon he is certainly in form. Last year Bracht finished 5th at Kona and backed up for the win so there should be no issues with his form. Bracht had a 2nd this year at Challenge Roth behind James Cunnama with only   just over three minutes in the run separating them. A 2:43:33 run at Roth was very quick.
Trying to bring the title back to an Australian will be Matty White. This is White's goal race and he is in some good form. A huge running block leading in to Shepparton meant he had to sacrifice a bit of bike speed but he had a good run. "My body is in good shape and I feel race ready, so am really looking forward to ticking the box in WA after so many second places recently. I think the race will be won in around 8:15." White went 8:18 in 2010 with a 2:50 run so he knows he has it in him to win, it's just a matter on having one of those days.
Jason Shortis was 3rd last year with his killer run getting him on to the podium. With a 3rd at IM OZ this year as well will be hoping to get back on the podium at Busselton.
Jimmy Johnsen is coming in to Busselton with Ironman Cozumel fresh in his legs. Johnsen has backed up like this before with good results. Post Cozumel he made sure that he rested as perfectly as he could. No after hanging around the finish line later or going to the awards party. His whole focus was on recovery for Ironman Western Australia.
Johnsen finished 3rd this year at Challenge Copenhagen and was 5th at Cozumel two weeks ago. As always Johnsen's run gets him home. Cozumel was a tight race with only nine minutes separating 2nd-5th.
Josh Rix is another Australian who will be pushing for a podium spot. Last year he was 4th overall with Jason Shortis running past him late in the race to take the final podium spot. Rix will be running faster this year. His 8:22 in Melbourne this year in one of the strongest fields assembled outside of Kona was a fantastic result. The Busselton course suits Rix. He had a super fast bike time in Melbourne and posted a 3:01 marathon. Kona wasn't such a good race for Rix this year so he will be looking to Busselton to finish off the year on a high. This year has seen less racing for Rix. He had a good 3rd at the Cairns 70.3 in June and spent some time in the US but didn't do as much racing as he normally does over there.
It will be good to see how Brett Carter goes this weekend. He has stepped things up and has been training under Brett Sutton. From all accounts he takes everything Sutto throws at him and then asks for more. He has good things ahead and maybe we might see some at Busselton.
Jimmy Johnsen's team mate Kiwi Adam Gordon has been on the improve this year and he is getting more experience and faster under the coaching of Grant Giles. It is only a matter of time before Gordon gets on to the podium at a big race.
Mitch Anderson will be strong on the bike as always. Mitch finished 7th overall last year with a 4:29:04 bike. He ran 3:09:37 and swam 53.
There is a large contingent of professionals racing on Sunday. Petr Vabrousek may have raced more Ironmans than anyone else. This year alone he has raced more than 14 iron distance races plus numerous marathons and half iron distance races. Along the way Petr has also obtained two masters degrees. An amazing person!
The women's field is solid with Rebekah Keat the favourite as mentioned previously. Another strong contender is Britta Martin. Martin recently won Ironman 70.3 Port Macquarie and was 5th overall at Challenge Roth this year. At Roth Martin finished just 16minutes behind Rachel Joyce who is one of the fastest professional female long distance triathletes currently. Martin ran away with the win Port Macquarie after swimming and riding similar times to Rebecca Hoschke. Martin ran around 4mins faster than Hoschke.
Also in that race was New Zealand's Belinda Harper. Harper out swam the two lead women by around 4-5mins but was significantly slower on the bike and run. This may have been due to the focus on IMWA but there was a big time difference over the bike/run.
Rebecca Hoschke, along with Nicole Ward, are two female pros that constantly punch above their weight. Both hold down full-time careers and somehow fit in a pro training schedule around this. Hoschke is one of the slightest female triathletes around. How she punches out these times on the bike is a testament to the big engine she has the passion she has for the sport. In addition, she is one of the nicest and most personable people in the sport.
Nicole Ward was second at this year's Ironman Australia behind Michelle Mitchell. Ward is a strong swim/runner but at IMOZ she put in a solid bike and a slower than normal run. Ward raced at Ironman 70.3 Shepparton recently and the takeaway from this race was a solid run. Ward raced right in the middle of a huge training block for IMWA and Shepparton was always a tester for WA.
UK's  Joanna Carritt has raced WA before. In 2010 she was 6th female. A 3rd at Ironman Wales this year and a solid race as an age grouper at Roth were also amongst Carrits results. Although her time was over 15minutes behind Hoschke at Roth this year.
| | | |
| --- | --- | --- |
| Bib | Athlete | Suburb |
| 38 | Joanna Carritt | Taunton |
| 36 | Belinda Harper | Auckland |
| 34 | Rebecca Hoschke | Narrabeen |
| 31 | Rebekah Keat | Burleigh Heads |
| 39 | Renee Lane | Highton |
| 33 | Britta Martin | Nelson |
| 37 | Heidi Sessner | Roth |
| 40 | Megumi Shigaki | Nobeoka, Miyazaki |
| 41 | Dana Wagner | Isernhagen |
| 35 | Nicole Ward | Freshwater |
| 32 | Bree Wee | Kailua-Kona |
| | | |
| Bib | Athlete | Suburb |
| 4 | Mitchell Anderson | North Melbourne |
| 16 | Simon Billeau | Boussais |
| 8 | Johan Borg | South Fremantle |
| 12 | Brett Carter | Wayville |
| 17 | Simon Cochrane | Auckland |
| 9 | Ben Cotter | Pictou, Nova Scotia |
| 18 | Karol Dzalaj | Zilina |
| 7 | Adam Gordon | Southport |
| 14 | Paul Hawkins | Manchester |
| 15 | Kodo Hiramatsu | Kawasaki |
| 6 | Jimmy Johnsen | Brunswick |
| 20 | Hirotsugu Kuwabara | Okinawa, Tomigusuku |
| 21 | Daniel Mueller | Kirchheim |
| 13 | Daniel Niederreiter | Oberalm |
| 2 | Josh Rix | Glen Waverly |
| 22 | Mike Schifferle | Ballwil |
| 10 | Yu Shinozaki | Tokyo |
| 1 | Jason Shortis | Miami |
| 3 | Petr Vabrousek | Zlin 4 |
| 5 | Matty White | Magill |
| 11 | Jon Woods | Smithton |