Australia's Young Guns of Triathlon Are Surrounded by the Best Minds in Queensland
Junior triathletes were thrilled to see Aaron Royle and Ryan Bailie at the Junior Series and National Camp in Mid December 2016. Trizone caught up with the athletes and head coach Dan Atkins to chat about the event. The Australian Junior Triathlon Series at the Sports Super Centre at Runaway Bay and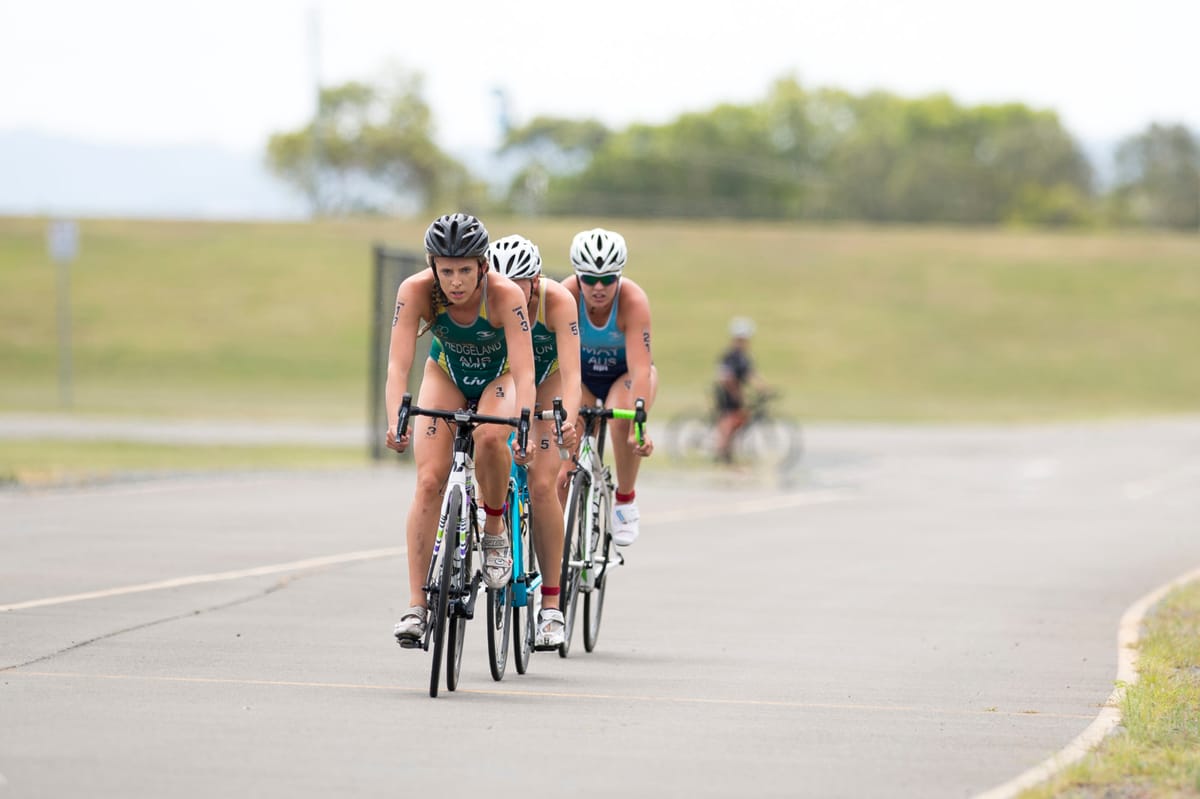 Junior triathletes were thrilled to see Aaron Royle and Ryan Bailie at the Junior Series and National Camp in Mid December 2016. Trizone caught up with the athletes and head coach Dan Atkins to chat about the event.
The Australian Junior Triathlon Series at the Sports Super Centre at Runaway Bay and the camp on the following days created some special opportunities for young triathletes to learn about every aspect of triathlon; from recovery to race techniques, pacing, and even the importance of avoiding banned substances.
"We're testing the kids mentally as much as physically," Dan Atkins, head junior and U23 coach for Triathlon Australia, told Trizone. "The first day was an Aquathon, bike criterion and track racing in the evening. Then the next day we did two triathlons," Lorcan Redmond added. Lorcan placed second in the Junior Men's event, just missing out on the win in the last few moments of the grand final triathlon.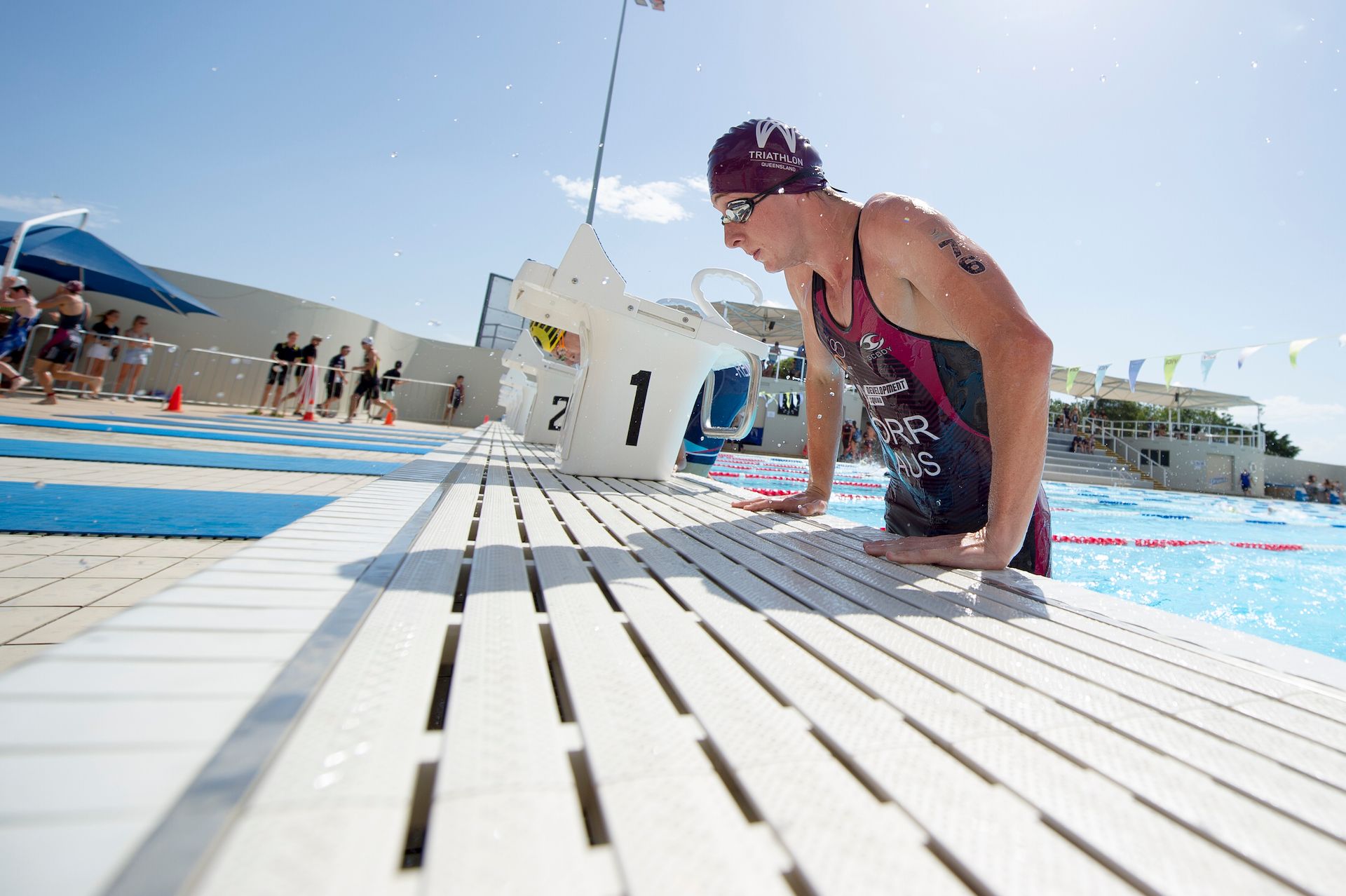 "It's not just about the race, you're teaching the kids about what to eat and how to recover," said Atkins. "You're teaching them to deal with adverse situations. These kids are fatigued and there's so much going on, we really want to challenge these kids."
National Camp teaches athletes that talent alone isn't enough
After the race event, a select number of kids spent three days at the National Camp learning about everything from budgeting to what it's like to live away from home and how to choose supplements free from banned substances. Triathlon Australia uses this event to identify up-and-coming talent. By throwing the kids in the deep end, it's a great way to see who is mentally strong as well as naturally talented.
"I told them hard work beats talent," Ryan Bailie said. Bailie and Aaron Royle were present at the event and stayed on during the National Camp that followed. "So many of them are so talented, but they're not willing to work hard. Sometimes you look at the guys who aren't at the top, but they're so young and have an amazing work ethic; they're the ones who will improve a lot. They're willing to do the hours."
This keen eye for champions stems from Ryan's years of exposure to the teachings of his infamous coach Jamie Turner.
Nurturing Junior Coaches
It's not all about the athletes, though, the junior event is also centred around developing Australian coaches. "As raw as the athletes are, the coaches are too. That's why we go into the camp, to give the coaches some development as well as the athletes," said Dan Atkins. "They get the opportunity to work with Chris Lang and myself, and see how we all work in our day-to-day environment."
All the coaches were thrilled to have Olympians Ryan Bailie and Aaron Royle present to give input into the coaching and skills testing of the athletes. "They told us they thoroughly enjoyed having us there," said Aaron Royle. "Both Bailie and myself went up there without knowing exactly what the coaches wanted, but they really listened to our input."
Dan Atkins is convinced the event creates huge value for developing coaches. "For us as an organisation, I just think it's the greatest thing we do. It's such an overload of triathlon. It's madness with so many events on, it's amazing. I like to see how the coaches deal with the recovery and all the events," said Dan.
The huge impact of mentors in triathlon
The presence of the Olympians at the event was exactly what many of the young athletes needed. "Aaron and Ryan were there on Monday morning, it was awesome!" said Lorcan. "We had a cruisy bike ride together. It was so insane to be talking to them! They're so down to earth. I saw his Olympic ring tattoo and thought 'holy crap! I'm riding next to Aaron Royle!"
It seems the admiration is mutual, with Royle keen to point out Lorcan Redmond's potential. "He's just super talented," the Olympian told Trizone. "He's quite young and they don't want to put too much pressure on him, but I think Triathlon Australia is quite excited by his potential to develop into an elite athlete."
Creating well-rounded people, not just athletes
The National camp was skills-based, helping athletes develop their life skills as well as racing prowess. "You can go anywhere and teach them to swim bike and run as hard as they can, but they're not going to get anywhere doing that," Royle noted.
During the elite Q&A evening, the kids were able to ask the elite athletes anything they wished, and Bailie and Royle were joined by Ashley Gentle and Dan Wilson. "I told them 'if you're looking for instant gratification, you're probably in the wrong sport. You need to be able to form resilience and patience. Don't expect it to happen tomorrow or overnight'," said Aaron Royle.
"As a junior, you want it to happen here and now. If they don't get the results they want, they may turn away and feel disheartened even though they may be quite talented. I wanted them to learn that, it's something Jamie has instilled in us," added Royle.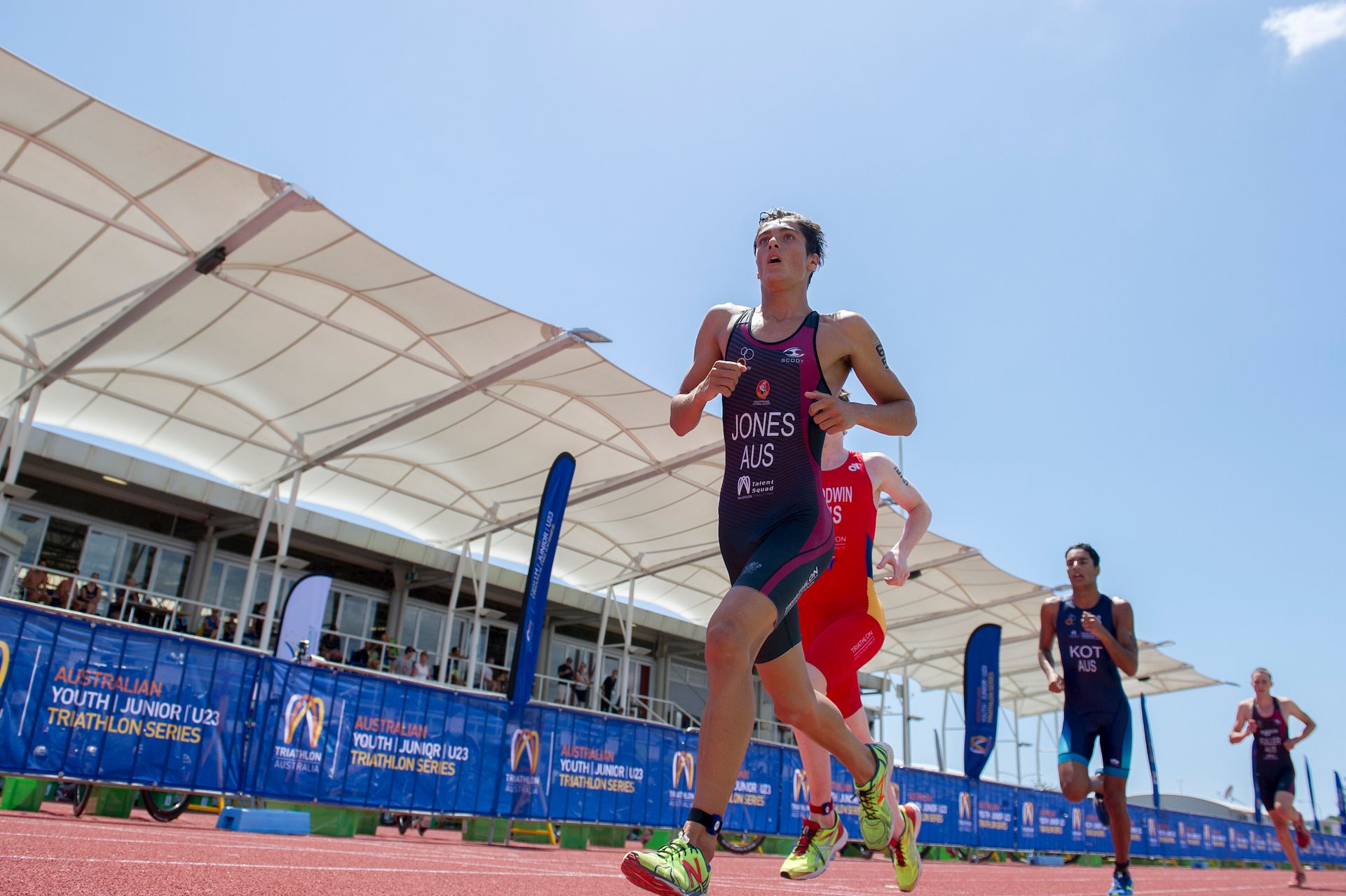 Ryan Bailie imparted his own wisdom on the kids after participating in the daily swim drills. "The coaches asked the kids to do drills at different paces and I joined them," he said. "We were told to swim at one kilometre pace. So I was swimming at 1:08, which is an eleven minute kilometre. Some of the juniors were beating me because they weren't pacing, so they're trying to teach them all that. They were getting pulled up on that a lot."
"I gave my spin on the way the sessions were run to help the coaches get insight into what the kids did and didn't understand. The biggest things I told the kids was you need to work hard, not just rely on talent."
Australia's next Olympic athletes might have been part of this important event; we'll just have to wait and see.