News & Racing
Mitch Dean wins Forster Ultimate Half Triathlon
New course with fewer road restrictions proposed for 2017 Triathlon in Forster. Last weekend Forster hosted the first leg of the nationwide Ultimate Triathlon Series. Over 600 athletes took part in what has been heralded "a new era in Triathlon". The Forster leg of this 7 stop nation-wide tour saw t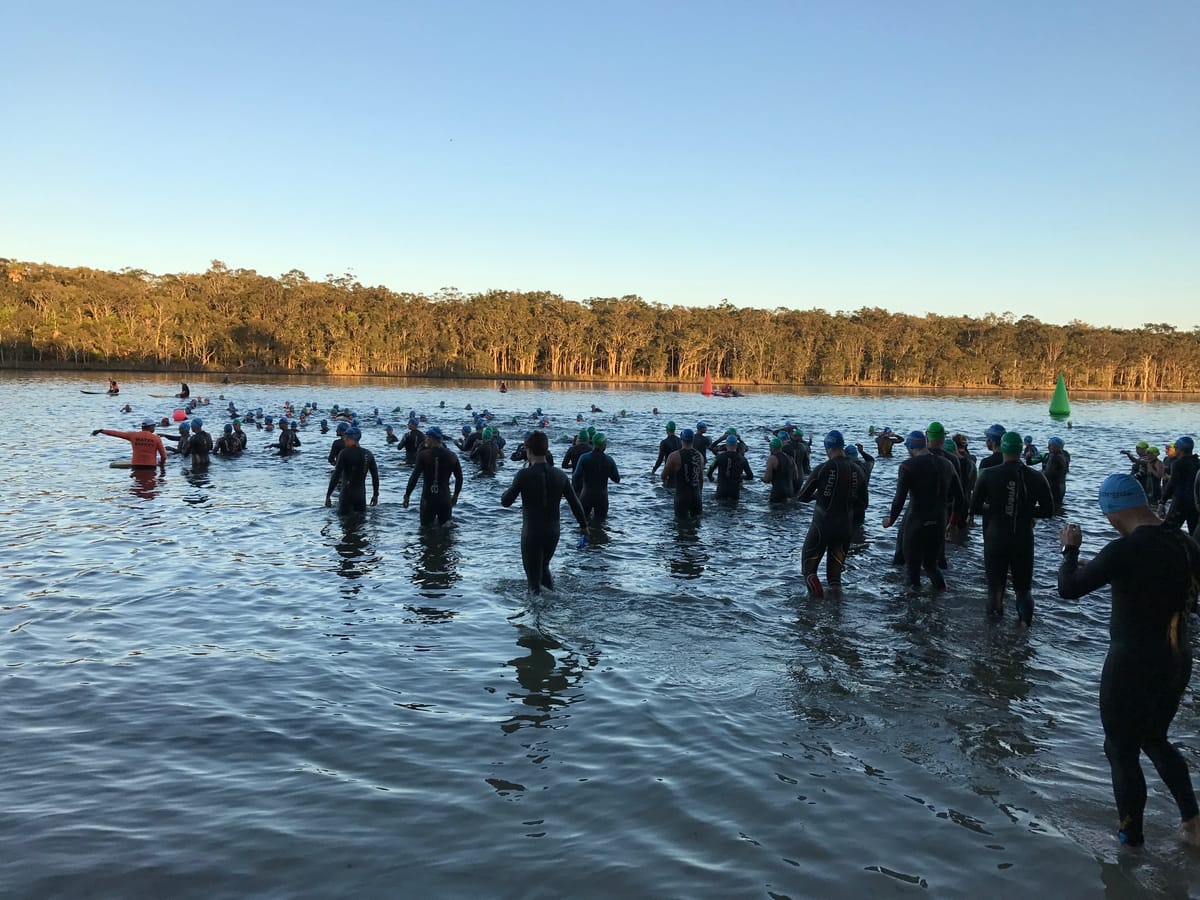 New course with fewer road restrictions proposed for 2017 Triathlon in Forster.
Last weekend Forster hosted the first leg of the nationwide Ultimate Triathlon Series. Over 600 athletes took part in what has been heralded "a new era in Triathlon". The Forster leg of this 7 stop nation-wide tour saw two days of triathlon action starting with four races on Saturday including the Try-a-Tri free for first time triathletes event and the grassroots Miniman event for kids aged between 7-11.
CEO of Elite Energy (the organising company) Mark Emerton said "ever since I first raced Ironman in 1986 in Forster, the place has always meant something special to me". Taree born Emerton said "It's great to see that same great spirit living on through the passionate athletes that we have seen here this weekend".
Sunday's action stepped up another gear with a further 3 races; the Sprint distance, the Standard distance and the main event Ultimate Forster. Ultimate Forster saw nearly 350 athletes swim 1.9km, ride 90km and run 21km. Ages varied from 18 to 70 and all that participated were treated to a spectacular course from the swim at Forster Keys to the finish line at main beach in Forster.
The Ultimate distance men's race was hotly contested. Matthew Pellow from Wollongong, Mitch Dean from Sydney and James Davy from Wollongong exited the water together and throughout the first part of the ride Dean and Davey had a small lead on race favourite Pellow, before Pellow pulled out of the race on the ride. This left Davy and Dean to fight neck to neck until Dean made a break with approximately 4km to go on the run finishing in 3.55.41 ahead of Davy in 3.57.21 and Charles Legget from UK in 4.13.21. Dean known for his running prowess said that he chose his timing to make a break and that paid off in the race today".
Liz Vardas took line honours in the women's Ultimate distance with a finishing time of 4.37.49 comfortably clear of Jules Trotter in 4.59.11 and Jo McLaughlin in 5.00.49. Vardas made mention that she managed to keep to her race plan despite struggling on the run towards the final stages of her race.
In 2017 the Ultimate Triathlon festival is excited to return to Forster with a bigger and better event that includes a new course that will alleviate traffic disruptions and concerns raised by residents of Forster. The new course will ensure that both residents and triathletes needs can be met for an A-grade triathlon event whilst minimising the impact to local residents.
The Ultimate Forster Triathlon Festival saw participants from across Australia flock to the region taking advantage of this beautiful time of year on the Mid Coast. We have seen triathlon participation numbers grow significantly this year and judging by the early feedback, Ultimate Forster in 2017 looks like it will be a big affair, said Sebastian Gallery of Elite Energy.