News & Racing
Mitch Robins Announces his Return to Triathlon Winning Challenge Forster
Liz Blatchford dominated the women's race while Mitch Robins produced a superb comeback run to win the men's race in their first Challenge events at Challenge Forster.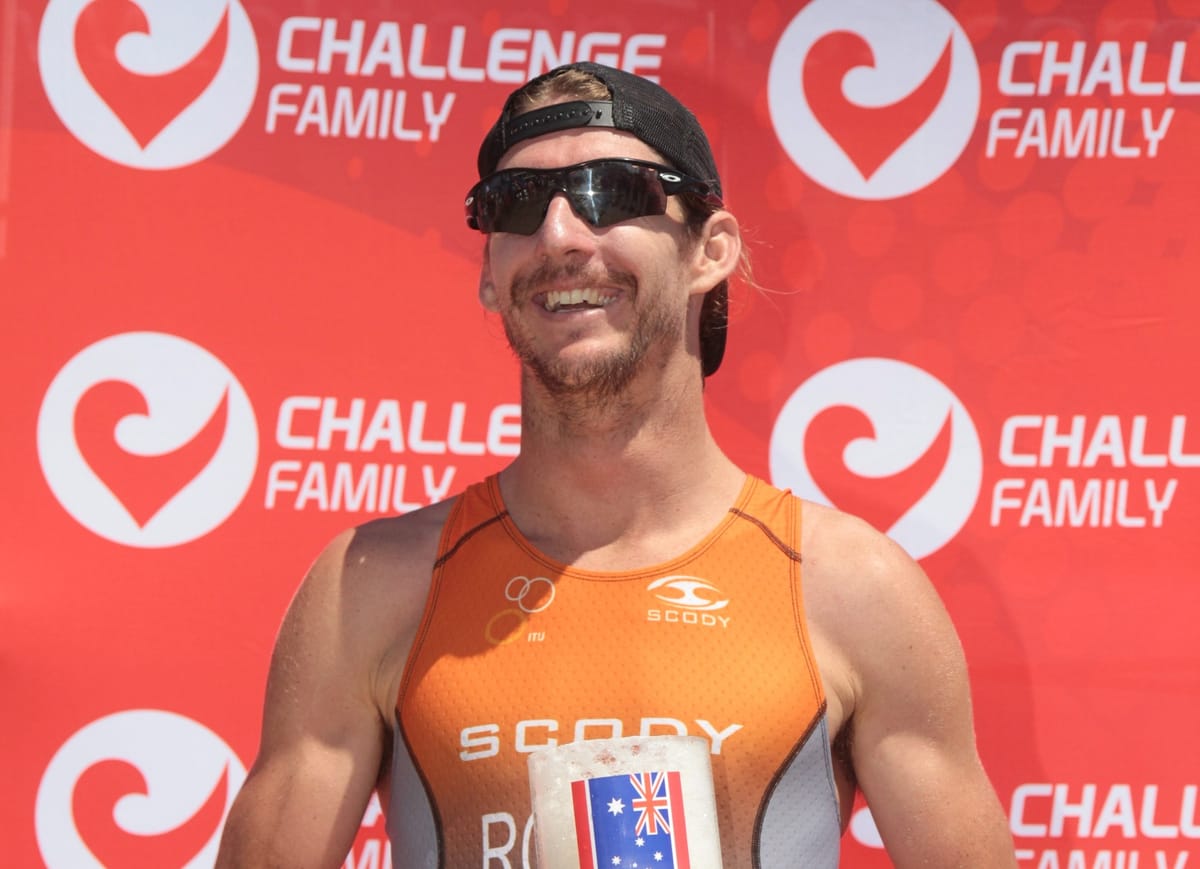 Liz Blatchford put on a master class performance to win on debut at her first Challenge event today at Forster. While part-time Port Macquarie triathlete Mitch Robins overhauled a class field to take the men's title.
Robins produced a superb backend race to defeat Casey Munro and Ryan Waddington in his first pro race, while Blatchford was in a class of her own dominating the women's race to win from Lisa Marangon and Jess Flemming at the second edition of Challenge Forster.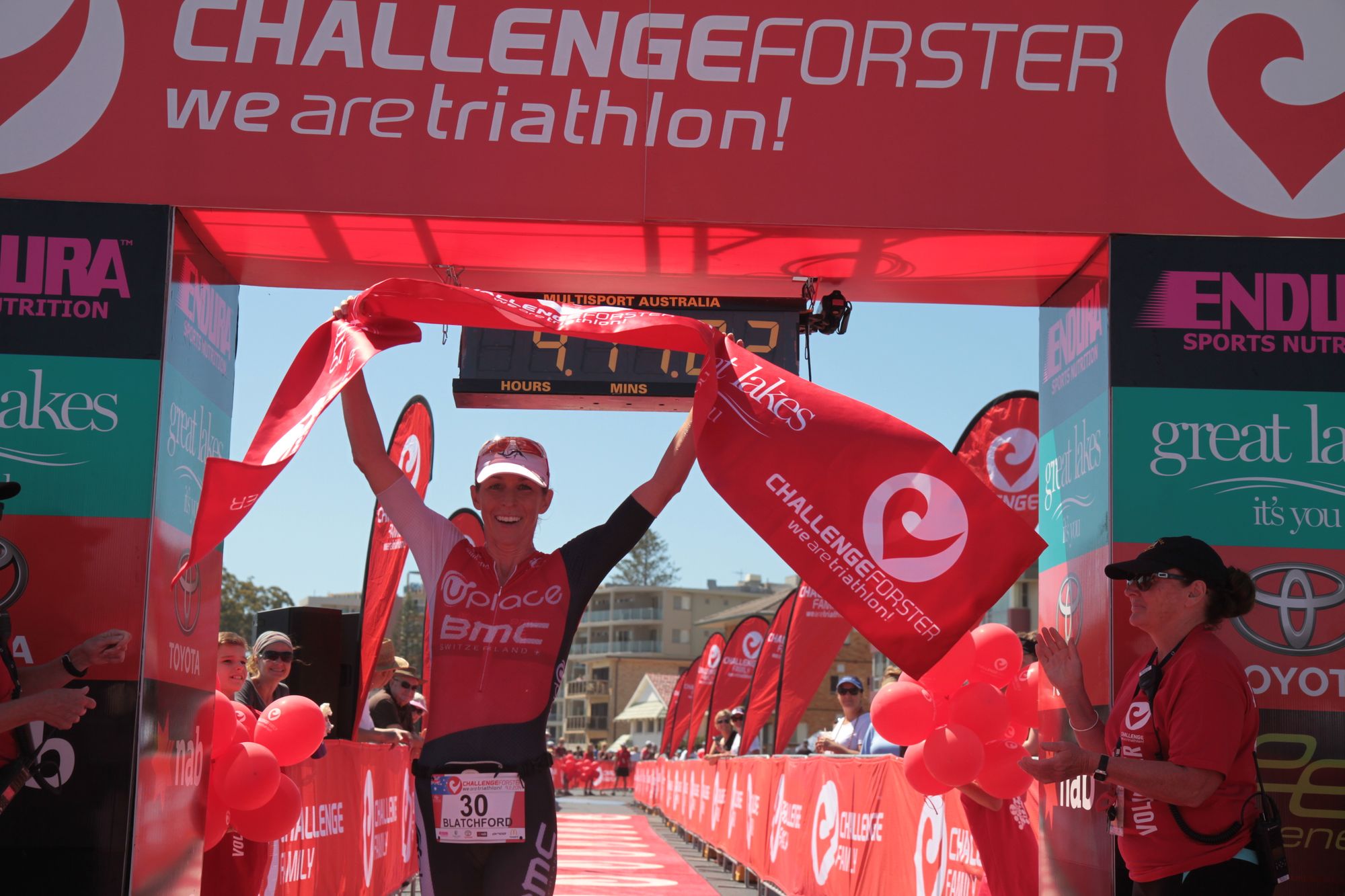 Both Blatchford and Robins were thrilled to win their first Challenge titles in Forster.
"I really enjoyed my whole day out there," said Blatchford.
"To be quite frank I surprised myself here, I was a bit crook during the week so wasn't going to come but to 'jag' a win is just fantastic," said Robins.
In a moving tribute to honour Jackie Fairweather a minute silence was held prior to the swim start to remember a champion.
In the women's race Blatchford lead wire to wire, building an 80sec lead in the swim to Lisa Marangon with Michelle Gailey a further 45sec behind. It was the closest the field got to Blatchford all day as she put the hammer down on the last 45km of the bike entering T2 with a four minute advantage heading out onto the final 21.1k run.
Marangon was still holding down second but Flemming had made up for a slower swim to pass Gailey on the bike and start her run in third.
Despite the big lead Blatchford did not let up the pace, putting down the fastest run split of the day to cruise to her first Challenge victory.
Flemming got within 25sec of Marangon but ran out of steam in the end and was pleased to get on the podium.
"Out on the bike I was kind of like, 'is Kona' coming up to me, but at the end of the bike I managed to get a bit of time on the other girls," said Blatchford.
"It was the same on the run, I took it out a bit easier to see what my legs would have and just built into it and got better and better as the day went on," said Blatchford.
In the men's race Clayton Fettell was first to exit the two-lap swim with Sam Appleton, Matthew Pellow, Michael Fox, Casey Munro and Sam Betten in quick succession.
Fettell, Appleton and Munro stepped into gear on the bike to form a small group at the front.
The chase group included Robins but he had lost even more time to the leaders on the bike.
Fettell decided he wasn't waiting around and built himself a 1 minute 25sec lead at the changeover from Appleton and Munro.
Fettell quickly found his pace and settled into a good rhythm. However Munro was slowly pulling it back, cutting the lead back to 41sec at the 13km mark. But it was Robins who was clocking 3 min 20sec kilometres and fast moving through the field after giving them a six-minute start.
Munro passed Fettell but his lead was short lived as Robins took that with 6km to go. At the pace he was running no one was going to catch him, putting down a 1:16:07 run split to take one of the biggest wins of his career. Munro fought on for a brave second place today.
The biggest mover in the field was Ryan Waddington in his first professional race. Waddington was an outstanding age grouper and is the World Long Course champion. He has made the dream start to his pro racing career with a third place.
"I've had a few speed bumps to overcome – back to back injuries which makes these endurance sports quite difficult so I figured I'd finish of my uni degree. This is not a full time thing for me it's just something I enjoy doing."
"I've had a few good races off the back after a sluggish start. I felt heaving and ordinary in the water and tad behind where I like to be.
"I train with Clayto everyday, he's a phenomenal athlete and he's got Busso in four weeks so I knew he'd be fatigued and tried to take advantage of that," said Robins.
Full results can be found here.
Up next for Challenge Family in Australia is Challenge Shepparton next weekend in Victoria.