News & Racing
Natalie Van Coevorden's Olympic Ambition: A Top Eight Finish at Paris Test Event in Sight
Natalie Van Coevorden is targeting a top-eight finish at the Paris Test Event to secure her spot in the 2024 Olympics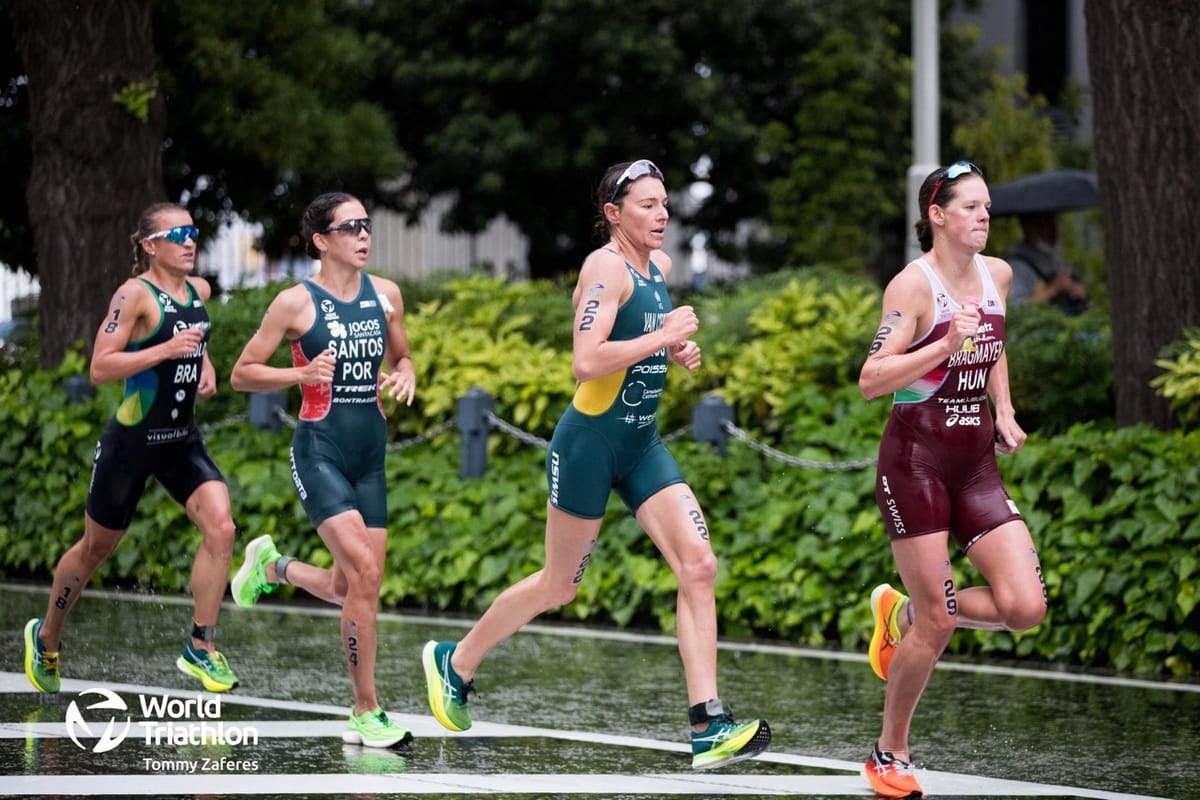 Why it matters: Sydney-based triathlete Natalie Van Coevorden is honing her sights on securing a spot for the 2024 Olympics with her performance in the upcoming World Triathlon Championship Series (WTCS) in Cagliari and the Olympic Test Event in Paris.
Setting the pace: Since her debut, Van Coevorden has been a consistent competitor on the global stage, persevering despite setbacks, including missing out on the Tokyo 2021 games. Only 12 Australian women have competed in the Olympic triathlon since its inception in 2000, and Van Coevorden aims to be among the next.
What they're saying:
"My mindset around the Test Event is something that I would like to think I have worked on since the last Test Event in Tokyo," says Van Coevorden.
"Every race I have done over the past few years and the consistency I know I can deliver are key pieces to the puzzle for me to get to Paris in 2024."
"I knew that I could put myself in the best position possible to be in the front group... When I missed it by a few seconds, I knew I had to adapt in the moment because the race was not over."
By the numbers:
Only 12 Australian women have competed in the Olympic triathlon since it debuted in 2000.
Van Coevorden needs to finish in the top eight at the Paris Test Event to secure automatic Olympic selection.
The upcoming Cagliari WTCS race will feature a 55-strong women's field, including 16 of the top 20 women in the world.
Between transition: Following her 14th place finish at the Yokohama WTCS, Van Coevorden has been preparing in Cagliari, along with training partner Kira Hedgeland. Her resilience and adaptability have helped her remain competitive, always ready with a "Plan B."
Through Time: Van Coevorden has consistently demonstrated her determination and ability, despite missing out on Tokyo 2021. Her previous performances in WTCS and commitment to training underline her dedication to joining the elite group of Olympian triathletes.
The bottom line: The upcoming WTCS in Cagliari and the Paris Test Event serve as crucial milestones for Van Coevorden's journey towards the 2024 Olympics. Her perseverance, adaptability, and consistent performance set a promising trajectory.