Gear & Tech
New Pearl Izumi 'Try Fly Octane' Triathlon Cycling Shoe
ALL NEW OCTANE 1:1 Power Plate: Octane Grade Uni-Directional Carbon for feather-light stiffness We received these new shoes from Pearl Izumi along with some awesome new runners recently. The first thing we noticed was the weight or lack of. They weigh absolutely nothing. Well technically they do wei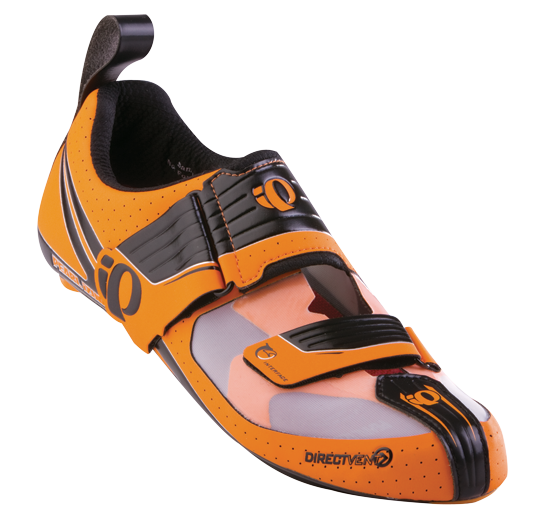 ALL NEW OCTANE 1:1 Power Plate: Octane Grade Uni-Directional Carbon for feather-light stiffness
We received these new shoes from Pearl Izumi along with some awesome new runners recently. The first thing we noticed was the weight or lack of. They weigh absolutely nothing. Well technically they do weigh something but they are definitely one of the lightest triathlon cycling shoe we have ever seen.
Secondly the strap system is also one of the best we have seen.You can lock it in to place so it is wide open when you put your feet in when exiting T1. The next thing you notice is the strap stays at all times on the outside of your foot and folds down to the outside.
The sole is made of carbon and is incredibly stiff.
When we tried the shoe it didn't disappoint. One of the most comfortable off the shelf fits you will find. When riding it feels like a glove on your foot. No discomfort and no loss of power to any flexing.
Not for cold weather riding but for racing and training over summer these bike triathlon shoes are hard to beat.
They are not the cheapest shoes on the market but they are up there as one of the best.
Direct-Vent technology for cooling and drainage
Concave shaping for ultra low 6.5 mm stack height
Enhanced plate stiffness and anatomic support
Pearl Izumi one piece Clarino Rovenica Upper with Direct Vent Technology offers minimum weight and maximum breathability
Anatomic TRI Closure: eliminates hot spots and removes pressure from your forefoot (patent pending)
Octane SL Insole provides unheard of light weight and support
Fully lined mesh upper for bare foot comfort