News & Racing
New XTERRA Australia Series coming soon
The XTERRA World Tour returns to Australia with a three-race series beginning 14 October, 2017 at the inaugural XTERRA East Gippsland on the Mitchell River in the state of Victoria. The new XTERRA Australia Series will be organized by Elite Energy Events, one of Australia's premier event management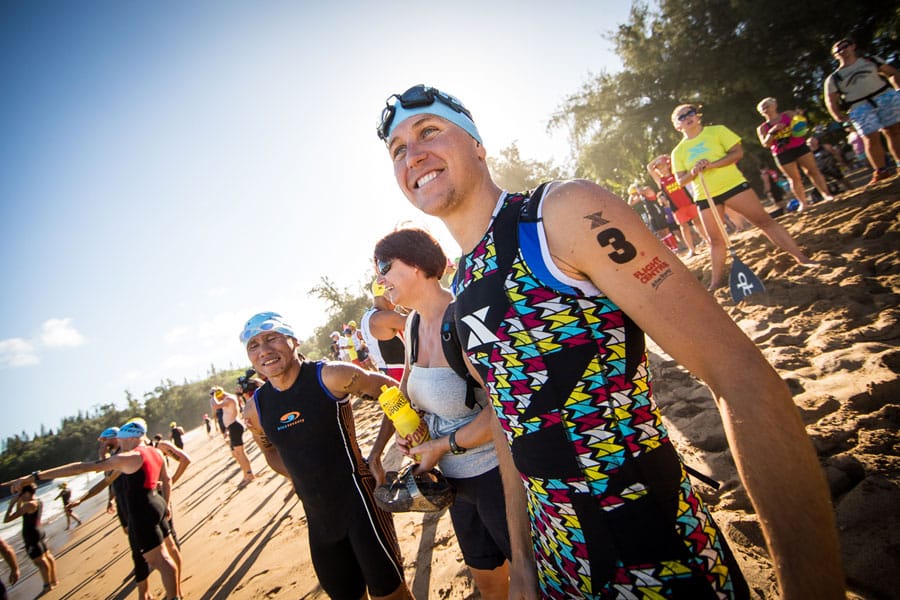 The XTERRA World Tour returns to Australia with a three-race series beginning 14 October, 2017 at the inaugural XTERRA East Gippsland on the Mitchell River in the state of Victoria.
The new XTERRA Australia Series will be organized by Elite Energy Events, one of Australia's premier event management specialists, who helped produce the XTERRA Asia-Pacific Championship in New South Wales each of the previous two years.
"In the sports event game it is all about being progressive and moving with the times, one of the biggest movements we have seen recently in the sport is the shift in popularity towards that of off-road triathlon," said Elite Energy CEO Mark Emerton, who served as the logistics manager for the triathlon and other events of the 2000 Sydney Olympic Games.
"The introduction of the world's premier off-road triathlon brand XTERRA to our portfolio of events is something that I am very proud of and our team of dedicated staff can't wait to bring these fantastic events to the beautiful locations that we have carefully hand selected."
Other events in the series include a return to the former Asia-Pacific Championship race site in Callala, Jervis Bay, New South Wales on December 8, and then XTERRA Townsville (Queensland) – famed for its amazing mountain bike trails – on June 16, 2018.
"We're delighted to be back in Australia with a great series of events for our Aussie Tribe to take part in," said XTERRA President Janet Clark, an Aussie herself. "Emo and his team did a fantastic job helping us produce the Asia-Pacific Championship race over the past two years and I have great confidence in him and his team. They produce quality events and know how to have a good time while they're at it."
The XTERRA Australia Series will award points and crown champions to elite and age group racers in five-year increments. Every race counts. Future events pending.
TENTATIVE 2017-2018 XTERRA AUSTRALIA SERIES
14-Oct-17 – XTERRA East Gippsland (VIC) *SILVER
9-Dec-17 – XTERRA Callala (NSW) *SILVER
16-Jun-18 – XTERRA Townsville (QLD) *SILVER
Athletes need to race at least two XTERRA Australia series events to be eligible for series honors at the end of the season.
"This point structure gives amateurs and elites from all over the region a legitimate shot at the Australian Title," said XTERRA President Janet Clark. "It also encourages exploration and an opportunity to discover some amazing places."
Every XTERRA Australia Series Champion will earn a qualifying spot into the 2018 XTERRA World Championship race in Maui.
"We are extremely excited to be bringing three brand-new XTERRA events and one classic XTERRA race to Australia," said Sebastian Gallery, marketing manager for Elite Energy.
"The sport of off-road triathlon is absolutely booming and we can't wait to take the premier brand in the sport to all corners of Australia. With events in Victoria, New South Wales, and Queensland it now makes XTERRA more accessible to so many people from the beginner taking on their first off road triathlon to those trying to qualify for the world championships in Maui."