News & Racing
New Zealand's Mike Phillips dominates Ironman 70.3 Geelong to claim men's title
New Zealand's Mike Phillips wins the men's professional title at Ironman 70.3 Geelong with an impressive performance.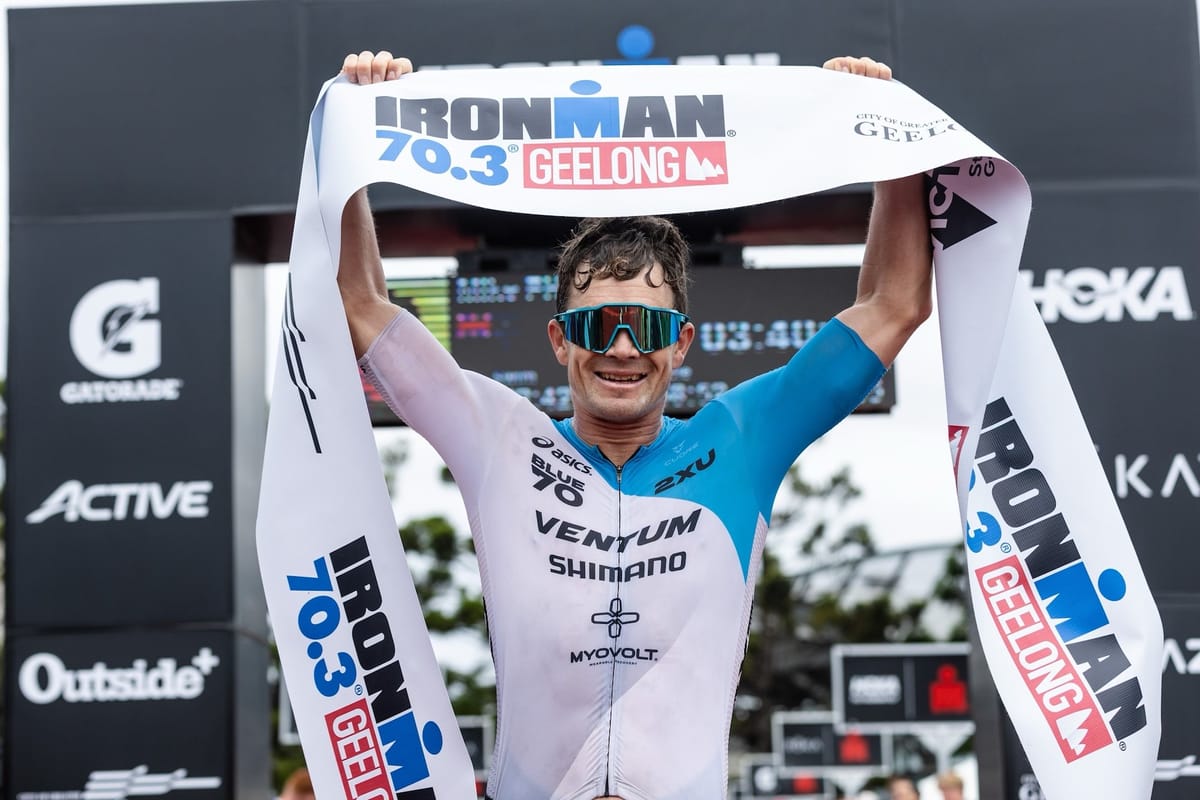 Why it matters: New Zealand's Mike Phillips and Melbourne's Grace Thek have won the men's and women's professional titles at the Ironman 70.3 Geelong event.
Setting the pace: Mike Phillips claimed his second consecutive victory by dominating the bike leg and maintaining a substantial lead throughout the race.
What they are saying:
"I'm pretty buggered, that was a pretty wobbly last 10km there, probably didn't help biking that hard but I'm stoked to win," said Phillips.
"It was awesome out there, it's a challenging bike course, nice swim and the run is quite challenging as well, it's not your stock standard run course, it's nice up and down the waterfront," Phillips added.
By the numbers: Men's Professional Results:
Mike Phillips – 3:40:00
Steve McKenna – 3:40:39
Nicholas Free – 3:41:47
Caleb Noble – 3:42:20
Kye Wylde – 3:44:07
Jack Sosinski – 3:45:24
Jarrod Osborne – 3:47:04
Mitch Kibby – 3:47:51
Matt Roberts – 3:52:12
Kevin Collington – 3:57:42
Between transition: Phillips won the Ironman New Zealand three weeks ago, and continued his impressive form by claiming another victory in today in Geelong.
Through time: Phillips worked his way up from 11th to the lead early on the bike leg, eventually opening up a lead of over five minutes by the end of the 90km bike leg.
The bottom line: Mike Phillips was impressed in Geelong, claiming his second consecutive victory and dominating the bike leg.