Noosa: Dan Wilson's Victory Wasn't an Easy One
Dan Wilson charged to victory in last weekend's Noosa Triathlon. Trizone caught up with the Aussie athlete to unpack his win at Noosa. Injury changes Wilson's race calendar Dan Wilson has battled several serious injuries over the past 18 months; illness, achilles tendinopathy, stress fracture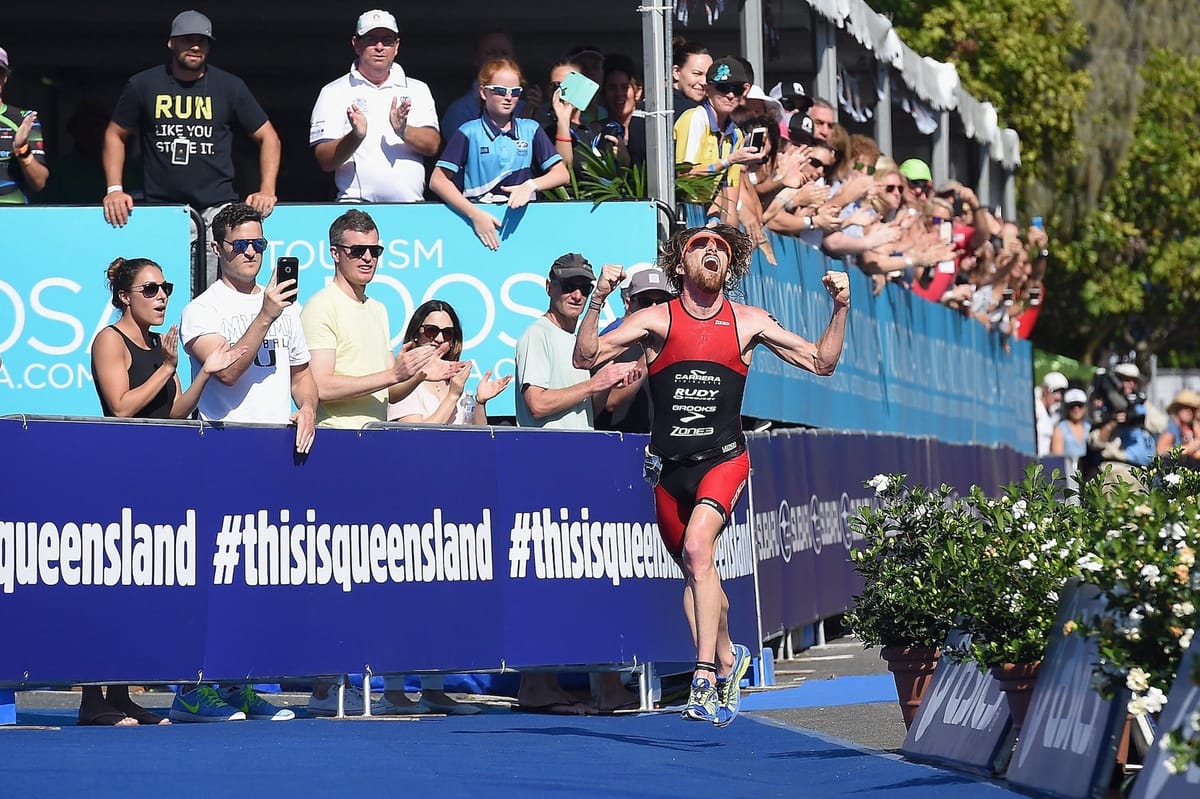 Dan Wilson charged to victory in last weekend's Noosa Triathlon. Trizone caught up with the Aussie athlete to unpack his win at Noosa.
Injury changes Wilson's race calendar
Dan Wilson has battled several serious injuries over the past 18 months; illness, achilles tendinopathy, stress fracture and a broken arm. Refusing to let injury dictate his triathlon career, though, Dan had his sights set firmly on Noosa.
"I only started racing again in June this year," he told Trizone. "When something like injury pulls you back to square one, you know what it takes to get back there."
"That's what makes the win so satisfying," Wilson added proudly.
No one understands the healing process better than Wilson, who kept his calendar open in 2016 to allow his body a chance to heal. "After the injuries, I figured by the end of the ITU season I'd be coming into form," he said. "I had a high level of swimming and biking, so I was hoping my running would be strong by the time Noosa came around."
Pre-Noosa Training
With Noosa looming in early October, Wilson had been training hard. His weeks were made up of a blend of long swims, daily bike rides and a mix of threshold runs and one shorter run each week.
Swimming: 5 sessions a week 25-30km
Biking: 6 times a week 4-500km a week
Running: 4 times a week, 3 run sessions of threshold work just under 20km – then one shorter run. 50-60km a week.
"I don't usually run at a high volume when I train," continued Wilson, unaware that his running sessions would be shockingly long for most everyday people. "I try to give myself 48 hours of recovery between run sessions. I know it's important to allow my body to recover and repair."
Clearly, the athlete knew the level of fitness he needed to attain for Noosa. "You know what to expect from your body," he said. "There's a ballpark you know you need to be in. You know when you're in good form."
The week before Noosa
Conscious of the need to allow his body time to reset for the race, Dan kept it relaxed in the week leading up to the event. "I worked really hard up until Sunday, then had a really easy day on Monday; I swam and rode for less than an hour," he said. Throughout the week, his Tuesday and Wednesday training sessions were normal but he started pulling back on Thursday and Friday, enabling him to start fresh on race day.
Dan Wilsons' Noosa Triathlon Race Strategy
With a strong start, Wilson found himself in the lead early in the swim. He picked about three quarters of the way to the first buoy as a defining moment, being still ahead of ultra strong swimmer Josh Amberger. As Josh made his move and pushed passed Wilson, Dan dug deep and remained right on his toes. "If I'd been out there by myself in clear water, I couldn't have done such a strong swim," said Wilson. "He completely changed that race. I was hard on his feet and right at my limits, which helped the two of us get a good lead."
The gap the two leaders had created in the swim was significant; at least 20 seconds ahead of the pack behind. "I knew that big gap was giving me a big chance," said Dan brightly,  adding "there's no way I could have created that gap by myself. Josh really pushed me."
As the athletes sped onto the bike leg, strong riders Jacob Birtwhistle and Ryan Fisher gained speed.
"I just put my head down. Josh is one of the strongest bikers around, but I knew neither of us was going to mess around with drafting. It was clear and simple. We kind of worked together."
As the transition loomed, Wilson became aware of the athletes behind him. "When we came in, I knew Jake and Fish were behind and that they're great runners," he said. "I'd really pushed hard on the bike so I knew I just had to maintain a good pace on the run, and try to keep a gap between me and them. I could lose the bulk of my time on the run."
Wilson displayed an impressively consistent run pace and at the turnaround was feeling strong, maintaining his lead to take out the victory in 1:49:51.
Dan Wilson moves to 70.3
Wilson still has two races to go this year:  Challenge Shepparton and Western Sydney. He's eager to see how his training will work with a different race style as he will be moving to 70.3 in 2017.