Gear & Tech
PEARL iZUMi Triathlon Specific Running Shoe – ISO Transition
I got these new Pearl Izumi ISO Transitions a few weeks ago. I had no idea what I was getting and was pleasantly surprised when I opened the box. Like the shoe that Zoot brought us a few years ago this Pearl Izumi triathlon specific shoe does not have a tradition tongue. It has a […]
I got these new Pearl Izumi ISO Transitions a few weeks ago. I had no idea what I was getting and was pleasantly surprised when I opened the box. Like the shoe that Zoot brought us a few years ago this Pearl Izumi triathlon specific shoe does not have a tradition tongue. It has a seamless upper. Initially they were a bit snug and I don't have wide or high feet. After a couple of runs and a bit of wearing around though they felt a lot more comfortable and now, three weeks later I can say they fit really well.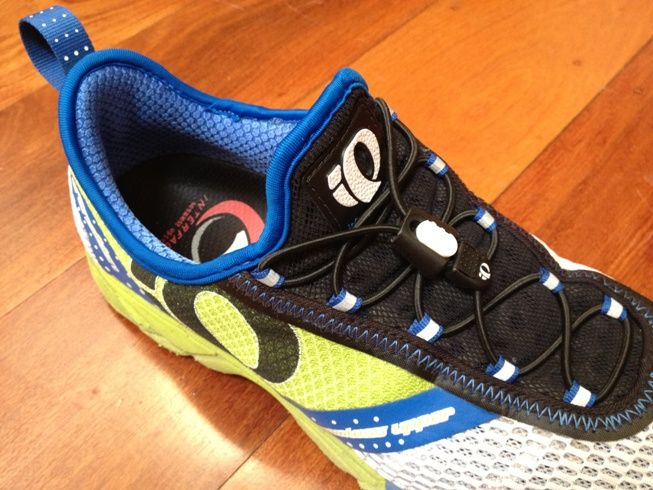 The preloaded stretchy laces have plenty of adjustment and most feet will find the right fit. The opening of the shoe relaxes after a couple of weeks and your foot slips in more easily.
They are a very light shoe and with a 19mm/10mm configuration are not your tradition minimalist racer. I have been running and racing in flatter shoes but I was surprised at how similar I felt in them. They do feel flat and fast.
My first hit out was a 6km road race with a long down hill, flat then a long up hill to finish. I came away with tight calves and was a little unsure about this. I went for an easy 8km run a couple of days later on an undulating course mainly consisting of gravel. I came home with no tightness in the calves. I have since felt more confident with them and have picked the pace up a bit and am now really happy with them. I am now doing my 10km runs in them along with intervals etc. So far so good!
Unlike some shoes I have received I'll definitely be racing in these this summer. I'll have to practice getting my foot in to them quickly in T2 though. You need to not hold back and just jam your foot in. If you are apprehensive it slows you down.
One thing that I have noticed is that the drainage holes in the soles of the ISO Transitions are both good and bad. Whilst they get water out easily they also let water in easily. These shoes are not for wearing around in an everyday situation when it rains. You instantly get wet feet. Also on fine gravel I have noticed that the odd small stone seems to make its way north.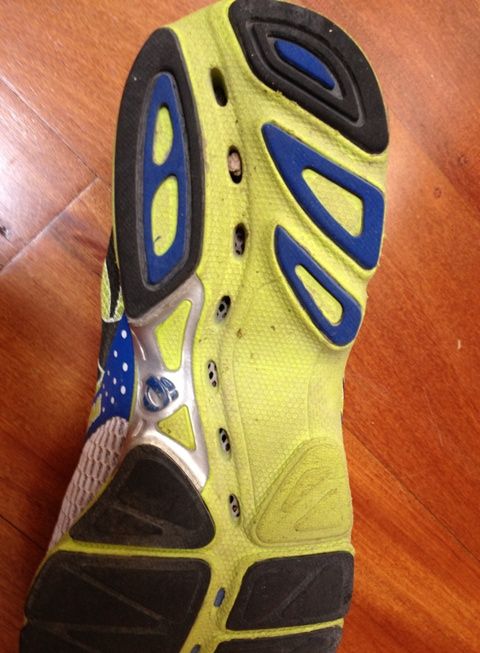 Would I buy a pair? Yes. But as always when changing shoes make sure you seek the advice of an experienced specialist running store.
From PI's website…
Designed and developed with 2x IronMan ® World Champion Tim DeBoom, the new isoTransition was built to perform when it counts – on race day. The quick-pull lacing system and self-draining midsole are designed to help you shave valuable minutes for your next PR. The breathable, Seamless Upper provides such amazing out-of-the-box barefoot comfort, you'll swear that someone is tickling your little piggies. Amen.
1:1 Seamless Upper creates an unparalleled fit with a seam-free interior
1:1 360 ° Lacing anatomically conforms to the foot for a tailored fit regardless of foot shape
Quick lacing system for easy entry and fast transition times
NEW 1:1 Energy Foam cushions the forefoot upon impact and then returns energy back to the runner
Blown Rubber & high durability EVA outsole combine for great cushioning and weight savings
Drainage holes in midsole allow water and sweat to escape
NEW quick draining Ortholite ® sockliner for amazing step-in comfort and long-lasting cushioning
Heel/Toe offset: 19.0mm/10.0mm