News & Racing
Photos from Ironman Melbourne 2013
Some photos from throughout the day. It was tough for the athletes and the TOs on the bike course due to the huge volume of people exiting the swim at the same time. A very short swim with 2000 athletes was always going to cause problems. There was nothing anyone could do once the race […]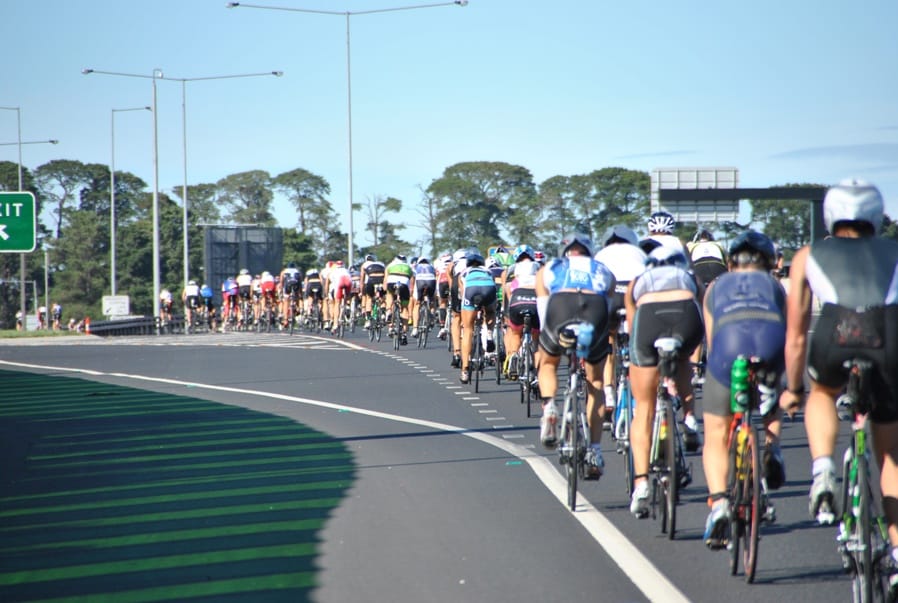 Some photos from throughout the day. It was tough for the athletes and the TOs on the bike course due to the huge volume of people exiting the swim at the same time. A very short swim with 2000 athletes was always going to cause problems. There was nothing anyone could do once the race had started.
Our take is that the pros should have been set off for the full 3.8km swim, and the age groupers at least broken in to male and female waves once the pros had started their second lap on the swim. This would have given the bike course a slight reprieve. The second lap looked much better from our view point out on the bike course. The organisers will definitely have to look at the contingencies for this scenario.
Triathlon Australia recommended wave starts for the Port Macquarie 70.3 last year for the same reason. They analysed the previous years age group results and tried to come up with the optimal start order. Whilst this did not alleviate the congestion at the Port 70.3 at least it was just once long pace line and there were not many bunches.