News & Racing
Podium wide open as ITU World Triathlon Series gets underway in Sydney
With the impressive backdrop of the Sydney Opera House, Harbour Bridge and city skyline, Australia's largest city has provided a spectacular start to the ITU World Triathlon Series for the past two years. After Bevan Docherty and Barbara Riveros Diaz claimed wins in 2010, last year fields were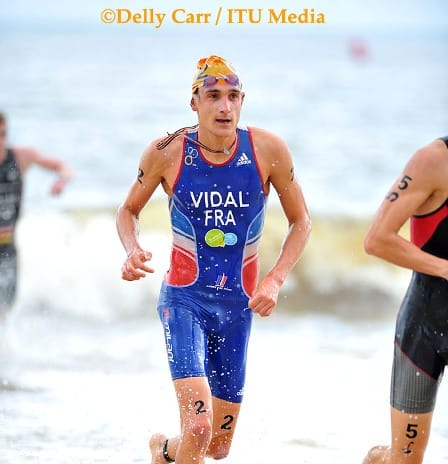 With the impressive backdrop of the Sydney Opera House, Harbour Bridge and city skyline, Australia's largest city has provided a spectacular start to the ITU World Triathlon Series for the past two years.
After Bevan Docherty and Barbara Riveros Diaz claimed wins in 2010, last year fields were stacked with world class stars and the races lived up to the hype as Canadian Paula Findlay started her hat-trick of series wins by blowing the women's field away, while two-time ITU world champion Javier Gomez produced a stunning comeback after a fall on the bike to take the men's title. This year the course has changed slightly, the bike leg takes a turn past Sydney beautiful botanic gardens, and down to the picturesque Mrs Macquaries Chair look out.
Elite Women's Preview
It's hard to look past Andrea Hewitt's stellar form in the past four months, after wins at the Beijing Grand Final, Yokohama series event and then the Auckland World Cup. Hewitt has also already had one impressive hit-out already, collecting bronze in Mooloolaba and she will wear the No.1 in Sydney.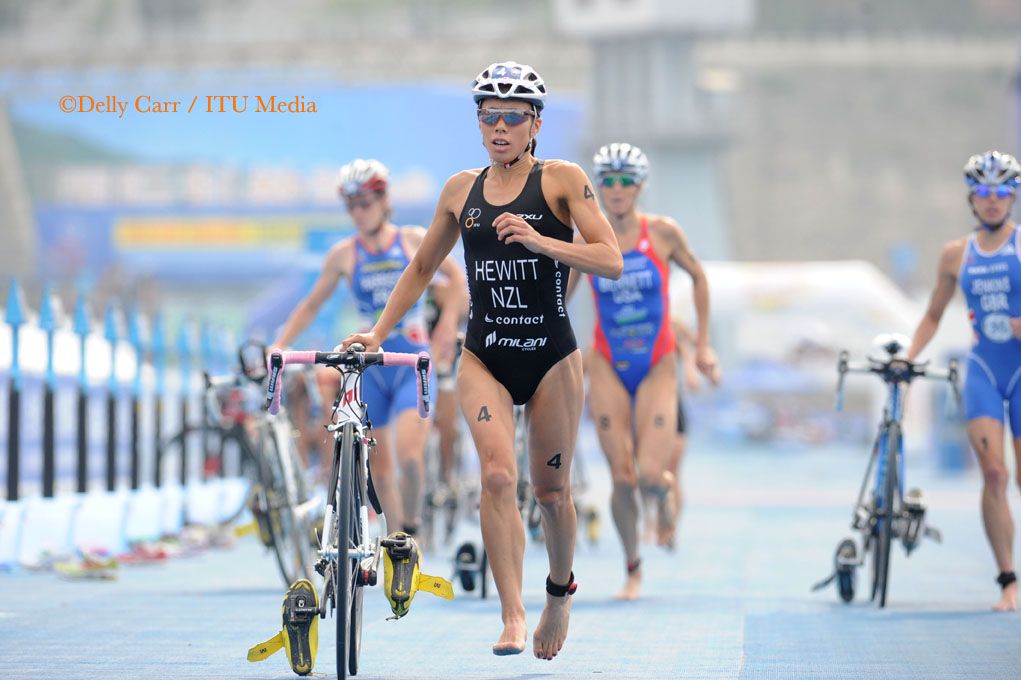 With Paula Findlay's withdrawal, there is just one previous champion in the field in Barbara Riveros Diaz. The Chilean pocket-rocket had a disappointing finish to 2011, and will be keen for a fresh start on a course where she always does well. She won in 2010, and claimed silver last year. 2011 ITU World Champion Helen Jenkins' will compete in her first race of 2012. Jenkins didn't have much luck in Sydney last year, where a 33rd place after a crash on the bike leg was her lowest ITU result.
Then there is the Australian contingent, including Emma Moffatt, Emma Snowsill, Emma Jackson and Erin Densham. All are dangerous, but given Moffatt has already been pre-selected for London, it means the others have potentially more to race for. A win in Sydney for the reigning Olympic champion, current Oceania champion or Mooloolaba World Cup winner would be a huge boost to their Olympic ambitions, but remember it's always been hard for athletes to win on home soil. Only Alistair Brownlee and Helen Jenkins have done it in London, and Moffatt on the Gold Coast, in the history of the series.
Speaking of the Olympics, Sydney is crucial in the points race and the one to keep an eye on is the direct battle between Switzerland's Daniela Ryf and Germany's Kathrin Muller. Courtesy of Ryf's sixth place in Mooloolaba, Switzerland currently have three places for London – but only just ahead of Germany.
While Ryf's Swiss counterpart Nicola Spirig has already secured her place in London, she's also one to watch given her start to the season in Mooloolaba showed she is well and truly over an injury hit 2011. Also keep an eye on America's Gwen Jorgensen, Laura Bennett and Sarah Groff, Sweden's Lisa Norden and Great Britain's Liz Blatchford. The race is also a direct qualification event for New Zealand, while Hewitt has already qualified, watch for Kate McIlroy, Debbie Tanner and Nicky Samuels. There is also a strong Japanese team including Mariko Adachi, Yuka Sato, Ai Ueda and Kiyomi Niwata, fresh from their top-four finishes in the Asian Championships last weekend.
Elite Men's Preview
Last year between them, Alistair Brownlee, Jonathan Brownlee and Javier Gomez filled six of the eight series winners spots. They will not compete in Australia, which means the podium in Sydney is wide open. It's possibly the perfect chance for Russia's Alexander Bryukhankov to break his WTS bridesmaid tag. Bruykhankov has claimed five series medals since 2009 (four silver and one bronze), the most by an athlete who has not yet recorded a series win and he will wear the No.1 in Sydney, followed by another Russian, Dmitry Polyansky in the No.2.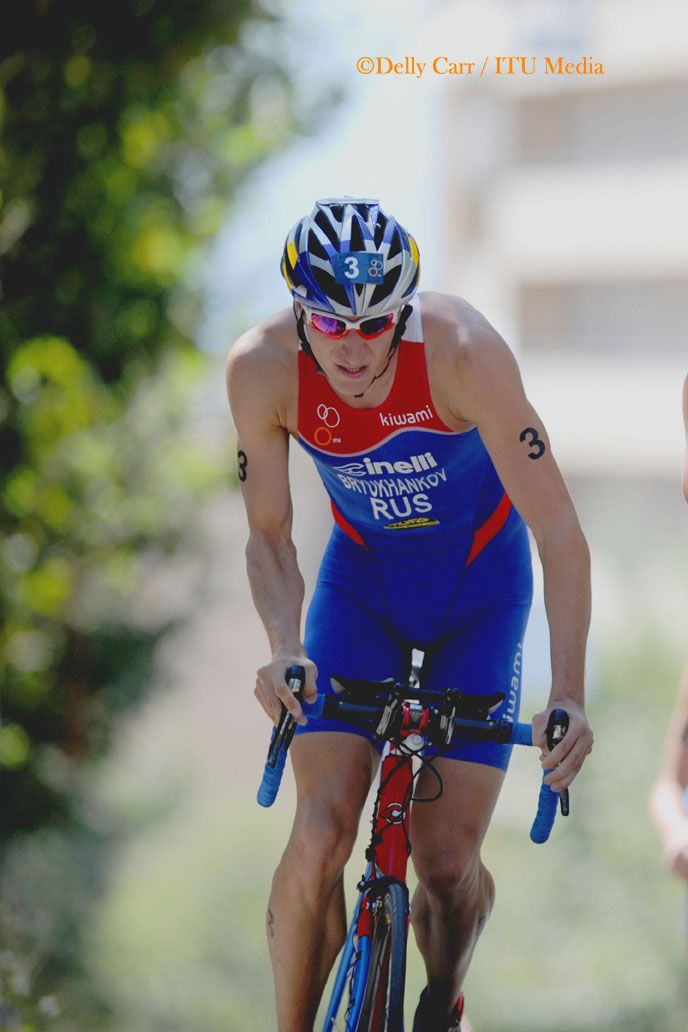 Russia's main competition could also come Europe, in the form of the red-hot David Hauss and Laurent Vidal. Vidal is coming off his first ITU World Cup win in Mooloolaba, while Hauss finished third. Neither France or Russia has ever won World Triathlon Series event, but Bryukhankov, Polyansky, Vidal and Hauss have all made a podium. But there will be some determined Australian's at home aiming to spoil the European podium party, including Brad Kahlefeldt and Brendan Sexton. Sexton had his best year on the ITU circuit in 2011, when he won his first ITU World Cup in Monterrey. He finished fourth on the Sydney course last year and is hoping to secure his London spot, while Kahlefeldt will be aiming to improve on his DNF in Sydney last year.
In the Olympic qualification battle, it will be important to keep an eye on the Canadians Simon Whitfield, Brent McMahon, Kyle Jones, Spain's Jose Miguel Perez, Portugal's Joao Pereira, Russia's Ivan Vasiliev and the USA's Manuel Huerta as they aim to secure three spots for their NOC.
But also keep an eye on New Zealand, because it isn't just a points race for them – it's the final automatic qualifying race for Triathlon New Zealand. It means the first New Zealander across the line, provided they finish in the top 8, will qualify for London. No Kiwi man has yet qualified for London, and multiple Olympic medallist Bevan Docherty and Beijing Olympian Kris Gemmell will lead the charge here. Docherty is also a previous Sydney winner, he took the honours in the first race in 2010.
The race to be the third British man alongside the Brownlee's in London is also in full force, with William Clarke, Tim Don and Stuart Hayes the contenders racing in Sydney. There is also a strong German team, that includes Steffen Justus, Maik Petzold and Sebastian Rank, who all finished in the top 10 in Mooloolaba.
The gets underway when the women's elite starts at 7.30am (local time) on Saturday, April 14, followed by the men's race at 10.25am.