Pro Women's Preview Ironman 70.3 Mandurah, Australian Championship
Defending Champion Melissa Hauschildt returns to Mandurah following a disastrous couple of months, with a DNF at the Ironman 70.3 World Championships, and having failed to start in Kona at the Ironman World Championships. Hauschildt reported suffering a pectoral muscle injury, following a deep tissu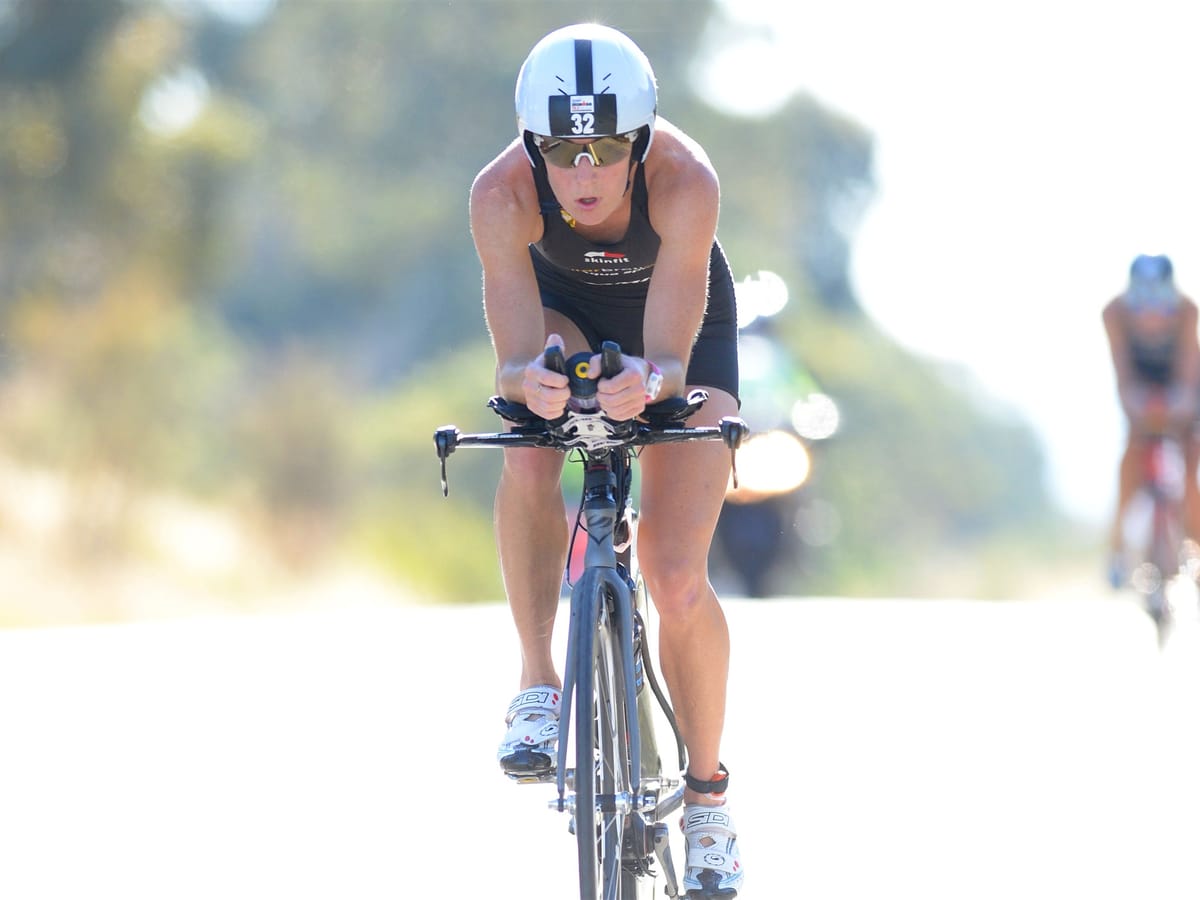 Defending Champion Melissa Hauschildt returns to Mandurah following a disastrous couple of months, with a DNF at the Ironman 70.3 World Championships, and having failed to start in Kona at the Ironman World Championships. Hauschildt reported suffering a pectoral muscle injury, following a deep tissue massage, and returned to racing last weekend in Noosa where she finished 7th. In 2013 Hauschildt took control of the race in Mandurah on the bike, and finished the job off on the run. The Aussie doesn't like being beaten, and will be out in full force on Sunday to defend her title.
Joining the start line is a string of talented professional women, including Swiss born, adopted Australian Caroline Steffen. Steffen ran an incredible race last weekend in Noosa, finishing third behind ITU stars Ashleigh Gentle and Paula Findlay. Steffen posted an impressive split of 37:37 for the 10km run leg, only 1:19 off Gentle's run time and 39 seconds faster than famed runner Hauschildt. Steffen has been enjoying the change training under coach Chris McCormack this year, and has been spending the majority of her time between Phuket, Thailand, and at home on the Sunshine Coast of Australia. Despite what she reported as a disappointing result in Kona (Steffen finished 5th), the Swiss Miss has had some impressive results recently including Noosa last weekend, and her win at the Sunshine Coast 70.3 in September. With recent form pointing towards a very fast run split on Sunday, you can expect to see Steffen challenging for top of the podium, and that is where her eyes will be set.
Rachel Joyce has made the trip across to Australia following her third place finish at the Ironman World Championships in Kona last month, on a day where she reports "Rinnie and Daniela were just better today". Joyce was a little frustrated with her run leg in Kona, reporting she had a better lead into Kona than in 2013, with increased run mileage, and yet ran slower than the previous year when she had been injured. Joyce's sister lives in Oz, so the Brit has been enjoying some time with her whilst here, perhaps a blessing to go into the race a little more, relaxed following a big Kona preparation. Joyce will be there on the swim and bike, and her final position will be decided on the run so hopefully she can find the legs she knows are there when things come together for her.
Radka Vodickova would usually feature as a favourite in our books for the win, although the Czech star has had an extremely busy race schedule of late. A fast trip saw Vodickova travel to the US and back in just five days, to race the Lifetime Tri Final in Oceanside two weeks ago, where she finished second overall in the series for a nice $25,000 pay cheque. Vodickova won Ironman 70.3 Port Macquarie three weeks ago by a comfortable margin, but struggled to recover in time for the Noosa Triathlon last weekend, finishing ninth. Still a solid result, but well outside of her usual form. Her recovery and health will determine if the Czech athlete will be a threat to the podium on Sunday.
Aussie Annabel Luxford will take charge on the swim as we have come to expect from the Aussie, although may not be up to full fitness with a recent wisdom tooth extraction in September, and chest infection only a week ago. Fellow Australian Rebekah Keat is lining up for the double, backing up at one of her favourite races in Shepparton next weekend (formerly Ironman, now a Challenge event). Keat races well when she's happy, and with her recent engagement to coach Siri Lindley, the Aussie has a lot to be happy about, so we look forward to seeing what performance Keat can produce on Sunday.
Nikki Butterfield has decided to have another crack at racing, and will be on the start line for a test of form leading into Challenge Bahrain. In fact the majority of the field will be heading over to Bahrain next month to compete in one of the richest prize purses on the circuit.
No surprise we see some local women from Perth lining up for a crack, including experienced long course champion Kate Bevilaqua, and new to the pro circuit, the Duffield twins Michelle and Katy Duffield. Expanding on the Australian field we also see Sarah Crowley backing up from a solid race in Noosa last weekend, Renee Baker, Kym Coogan and Katey Gibb.
The European's have a small but impressive showing, including Anja Beranek (DEU), Jeanne Collogne (FRA), Mareen Hufe (DEU) and Asa Lundstrom (SWE). Melanie McQuaid is the lone North American, with Mandurah serving as a warm up for Ironman 70.3 Ballarat next weekend. Closer to home we see a couple of Kiwi's having crossed the ditch, in Anna Russell and Tineke Stewart.
Expect a fast race with a strong group of swim/bikers out the front, and a steady stream of women following through, in what is a good sized, strong lineup of 20 professional women.