Radka Vodickova Claims Victory at Ironman 70.3 Port Macquarie
Czech Radka Vodickova was in a class of her own leading out of the water, increasing her lead on the bike and running away with victory by over seven minutes. After her win she paid tribute to her partner Brad Kahlefeldt. He's in great form himself, and is a great coach and boyfriend Coming off [&he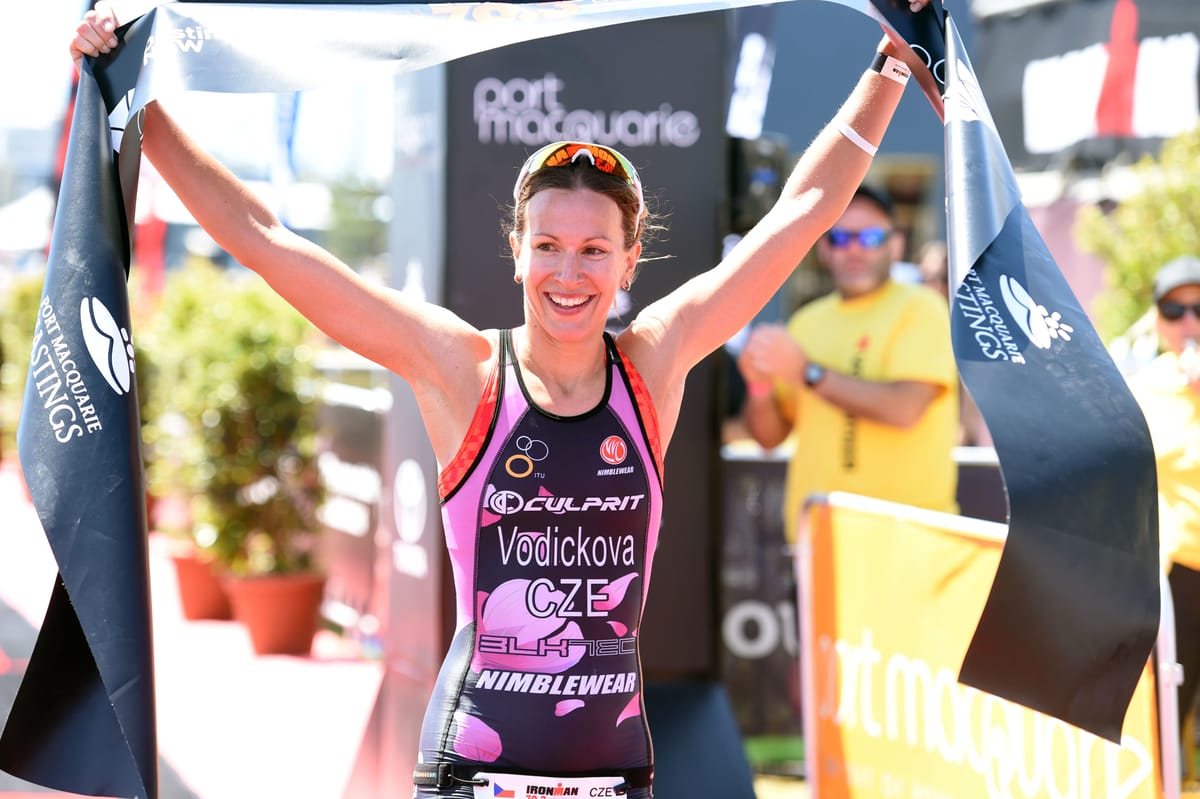 Czech Radka Vodickova was in a class of her own leading out of the water, increasing her lead on the bike and running away with victory by over seven minutes.
After her win she paid tribute to her partner Brad Kahlefeldt.
He's in great form himself, and is a great coach and boyfriend
Coming off the back of a second place finish at IRONMAN 70.3 Sunshine Coast, Vodickova produced a wire-to-wire win, leading by 19 seconds out of the water. She built on that lead during the 90km bike to begin the run, her strongest leg, ahead by over two minutes. She rounded off her day with a blistering-fast run split of 1:26:25 to secure her third IRONMAN 70.3 victory this year by more than seven minutes.
"I love the non-drafting format of racing, and it's great for me and really suits my strengths," she said.
"I was surprised because I expected to be a bit behind after the bike, but I loved the bike course, I loved the hills."
Australian Madeleine Oldfield finished second with defending champion Lisa Marangon rounding out the podium in a sprint finish with New Zealand's Anna Russell.
Women's Top 5
1 Radka VODICKOVA (CZE) 4:30:39
2 Madeleine OLDFIELD (AUS) 4:38:09
3 Lisa MARANGON (AUS) 4:39:20
4 Anna RUSSELL (AUS) 4:39:25
5 Jessica FLEMING (AUS) 4:40:04