Rebecca Hoschke wins Ironman Australia 2013
PORT MACQUARIE, NSW (May 5, 2013) – For Rebecca Hoschke this win has come after a stellar 2012 saw her finish third at IRONMAN Western Australia. In the women's event 40-44 category age grouper Leanne Southwell lead the pro women out of the water, and held onto the race lead until she wa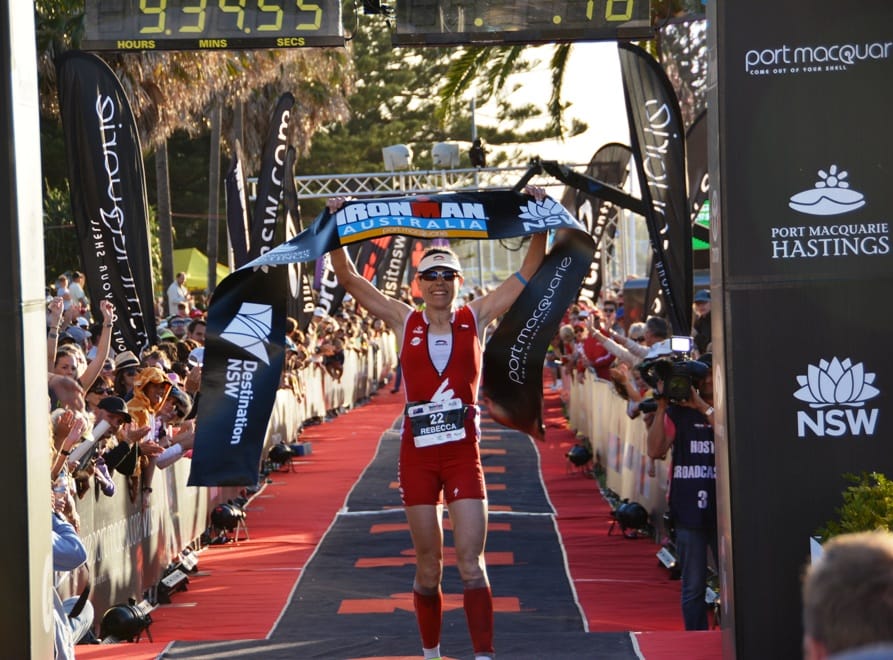 PORT MACQUARIE, NSW (May 5, 2013) – For Rebecca Hoschke this win has come after a stellar 2012 saw her finish third at IRONMAN Western Australia.
In the women's event 40-44 category age grouper Leanne Southwell lead the pro women out of the water, and held onto the race lead until she was caught by race favourite Nicole Ward, fellow Aussie's Rebecca Hoschke and Ange Castle.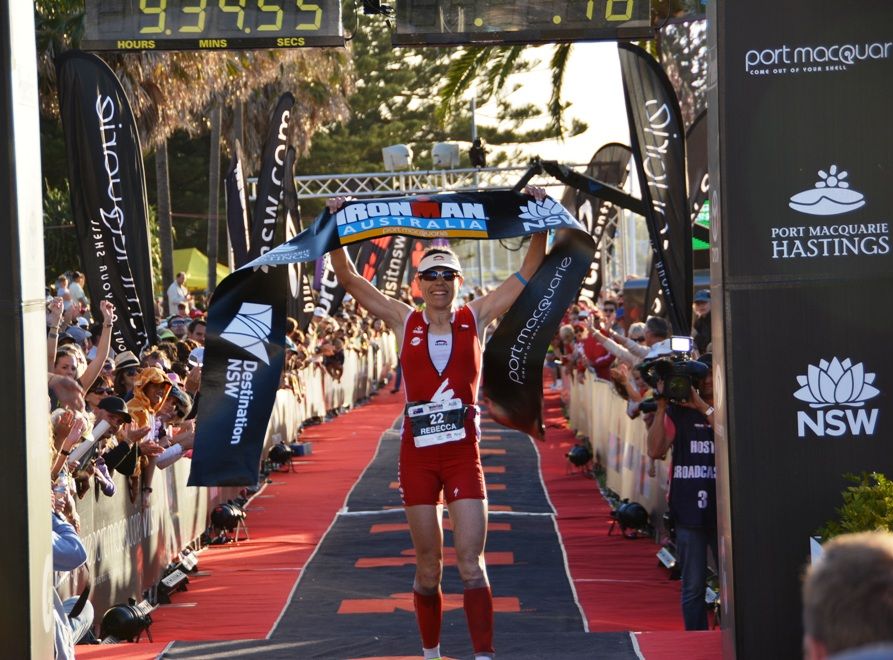 By the end of the bike leg Hoschke, and Castle had separated themselves from the rest of the field. Hoschke held onto a two minute lead for first half of the run.
Castle, competing in her first Ironman as a professional, battled hard all day but just couldn't reduce the gap to Hoschke's to make the more experienced athlete panic.
Ward rounded out the podium in third place.
"Two days ago I woke up sick and didn't think I could race today, but I'm so glad I did the locals and the support from the crowd is amazing,"
"I loved every minute of the bike today, I felt strong, and I loved that course," said Hoschke.
Age grouper Jessica Fleming finished 3rd overall but officially is the winner of her age group with Nicole Ward taking out the final spot on the podium.
Ironman.com for full details.
| | | | | | | | |
| --- | --- | --- | --- | --- | --- | --- | --- |
| Name | Country | Swim | Bike | Run | Finish | Div. Rank | Overall |
| HOSCHKE, Rebecca | Australia | 0:57:05 | 5:15:01 | 3:18:46 | 9:34:55 | 5 | 18 |
| CASTLE, Ange | Australia | 1:01:19 | 5:12:06 | 3:23:19 | 9:41:38 | 7 | 27 |
| FLEMING, Jessica | Australia | 1:00:29 | 5:15:54 | 3:30:20 | 9:50:46 | 14 | 43 |
| WARD, Nicole | Australia | 0:54:24 | 5:38:08 | 3:16:38 | 9:52:31 | 8 | 46 |
| DUFFIELD, Michelle | Australia | 0:59:53 | 5:36:59 | 3:30:24 | 10:12:01 | 11 | 98 |
| WILLOUGHBY, Kacey | Australia | 1:06:15 | 5:32:51 | 3:33:54 | 10:17:45 | 20 | 117 |
| HILL, Meredith | Australia | 1:01:22 | 5:34:12 | 3:42:52 | 10:23:37 | 28 | 139 |
| WHITMORE, Tarryn | Australia | 1:00:05 | 5:41:25 | 3:42:36 | 10:29:25 | 39 | 157 |
| ELLIS, Erika | New Caledonia | 1:19:11 | 5:38:47 | 3:34:01 | 10:37:11 | 47 | 188 |
| RICHARDS, Jessica | Australia | 1:13:16 | 5:24:15 | 3:56:49 | 10:41:49 | 44 | 204 |
| BROWN, Emma | Australia | 1:14:05 | 5:47:38 | 3:37:24 | 10:43:32 | 51 | 212 |
| LLOYD-WEBB, Susan | Australia | 1:06:39 | 5:36:08 | 3:55:59 | 10:44:57 | 60 | 218 |
| CROFTON, Jackie | Australia | 1:15:57 | 6:02:50 | 3:20:28 | 10:45:28 | 53 | 222 |
| SUNDE, Nicola | Australia | 1:12:52 | 5:50:32 | 3:34:16 | 10:46:13 | 18 | 225 |
| JOSEPH, Kristy | Australia | 1:08:38 | 5:36:55 | 3:56:12 | 10:46:49 | 48 | 229 |
| BRAMANN, Jennifer | Australia | 1:03:24 | 5:58:34 | 3:40:13 | 10:48:34 | 54 | 236 |
| PERCIVAL, Cass | Australia | 0:57:01 | 5:53:09 | 3:54:41 | 10:50:18 | 52 | 241 |
| CLARKE, Angela | Australia | 1:00:01 | 5:58:49 | 3:48:08 | 10:52:14 | 23 | 249 |
| JANSSEN, Xanne | Australia | 1:02:53 | 5:45:07 | 4:01:31 | 10:54:48 | 20 | 263 |
| FLETCHER, Lisa | Australia | 1:11:21 | 5:30:41 | 4:03:42 | 10:55:08 | 70 | 264 |
| MILOT, Michelle | Canada | 1:07:54 | 6:03:11 | 3:37:28 | 10:55:15 | 59 | 265 |
| NUGARA, Nicole | Australia | 0:56:53 | 5:37:51 | 4:14:37 | 10:56:42 | 71 | 275 |
| SKOUNTZOS, Lia | Australia | 0:55:39 | 6:11:54 | 3:43:26 | 10:57:12 | 73 | 277 |
| VAN BEEK, Sonya | Australia | 1:18:06 | 5:59:16 | 3:33:11 | 10:57:38 | 61 | 280 |