News & Racing
Rev3 Triathlon Series cancels professional division and offers prize money to age groupers
The news yesterday that the Rev3 Series has cancelled the professional division of their series came as bad news to the professional triathletes who had based a large part of their season around the series. It also will sound warning bells for the professional triathletes who will be looking at othe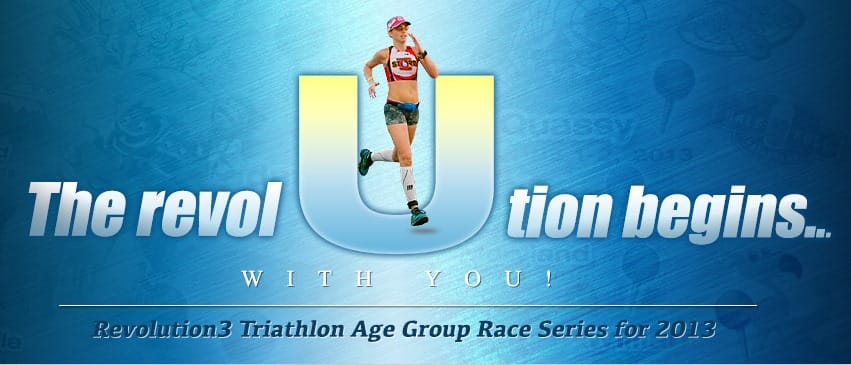 The news yesterday that the Rev3 Series has cancelled the professional division of their series came as bad news to the professional triathletes who had based a large part of their season around the series. It also will sound warning bells for the professional triathletes who will be looking at other series and wondering whether this decision could influence other race organisers. (See wording from email to pro triathletes below along with information on Rev3's new age group series…)
WTC has already ventured in to the non-pro race with one of their new 70.3 races not having a pro category.
This is a subject that polarises people. Chatting to a few pros yesterday at the Xterra Asia Pacific Championship about this there is mixed thoughts on it. Time will tell whether Rev3 have made the right decision.
The most common comment we hear is "How many age groupers race because of the pro fields and are influenced by pros before choosing to race?". Most of the major races sell out well before the age groupers know who is racing. Many bigger races are destination races with age groupers normally taking families and traveling to races with friends etc for a holiday/experience. Most age group participants in the sport are aware of commerce and what makes the world go around. Many will sympathise with Rev3 decision.
The guys that cut their teeth in the F1 series 20+ years ago were part of the scene that brought triathlon to the masses in Australia. Always the name Brad Bevan comes up as one of the few triathlon pros that was known by most Australians whether the were interested in triathlon or not. There were others but it is hard to argue that Brad wasn't one of the biggest names in the sport. Today triathlon does not carry the same level of awareness amongst the general public, at least in Australia. It is hard to think of a professional triathlete who currently has the level of public awareness that Bevan had all those years ago. With the exception of major events such as the Hawaii Ironman the general public is unaware of triathlon events or major victories by Australians around the world which is fairly commonplace. Even though Australians have won the last 7 Ironman world championships it is still relatively unknown by general public. The sport does not receive big money from broadcasters and sponsors that allows other major sports to pay their professional athletes big salaries and prize money.
Ironman and long course triathlon in general is a niche sport. Events like the Corporate Triathlon Series run by Super Sprint in Australia and Triathlon Pink run by The Event Crew bring more new people in to the sport than any other triathlon series. There should be a bigger focus in this area. Bringing new people in to the sport of triathlon is how the sport will grow and bring the big corporate dollars back in to triathlon.
One thing is for sure and that is that most race directors run commercial operations and make their money from age groupers paying entry fees along with some revenue from sponsors and often tourism bodies.
The email that was sent to professional athletes from Rev3 announcing the withdrawal of the professional division
"It is with sadness I have to share this news with you.
After May 18th in Knoxville and the Pro and Age Group Championship race, Rev3 will discontinue a professional prize purse for the remaining races in 2014. I am incredibly sorry that this is being announced so late which wasn't my intention. I know a lot of you have planned your schedules around our races and have become loyal customers of ours.
You have helped build our brand and I appreciate that more than you know. For some of you, Rev3 is an important part of your earning potential so I know this will be tough news to swallow.
Rev3 has formed some great relationships with you all. We hope to continue those relationships because, as we've learned in this business the last 6 years, this industry is moving fast and things continue to change.
Since day 1, we felt that having a substantial pro purse was one of the keys to building our brand and getting age-groupers to sign up for our races. It has worked great in some cases and not as we planned in others.
Rev3 is not going away! You will just see a shift in our marketing focus very soon.
In 5 years, we have given out more than $2million to pros/elites, not because we are charitable but because we saw it as a marketing investment. The return on our investment hasn't been exactly what we expected and thus the change in focus.
I wish you all the best success for this season and long careers to come."
Rev3 have also announced their new age group series with prize money paid to age groups category winners.
Revolution3 is bringing back the Age Group Series to our 2014 race season. This series will provide our Rev3 athletes an opportunity to race against the best age groupers in the country in a season finale, championship Rev3 race. The series will also include Clydesdale and Athena divisions. Our inaugural Rev3 Championship Race will be Rev3 Knoxville in 2014. Rev3 races of the Olympic, Half and Full distances will serve as qualification races for the championship race. In addition, Rev3 will have an age group leader board on our website. We will do weekly stories on age groupers competing in the series and we will provide links to these athletes social media pages and blogs. Lastly, we will highlight the age group championship race with a video, the same way we do the pro races! Not only will age group winners be able to compete in the super-competitive series championship race, first, second, and third place winners will be awarded cash prizes. Prizes from our Rev3 sponsors will also be awarded to our fourth and fifth place winners in each age group, to include Clydesdale and Athena athletes.