Gear & Tech
Review: NormaTec Pulse 2.0 Leg Recovery System
We take a deep dive into the NormaTec Pulse 2.0 and if they are ready for primetime use for triathletes.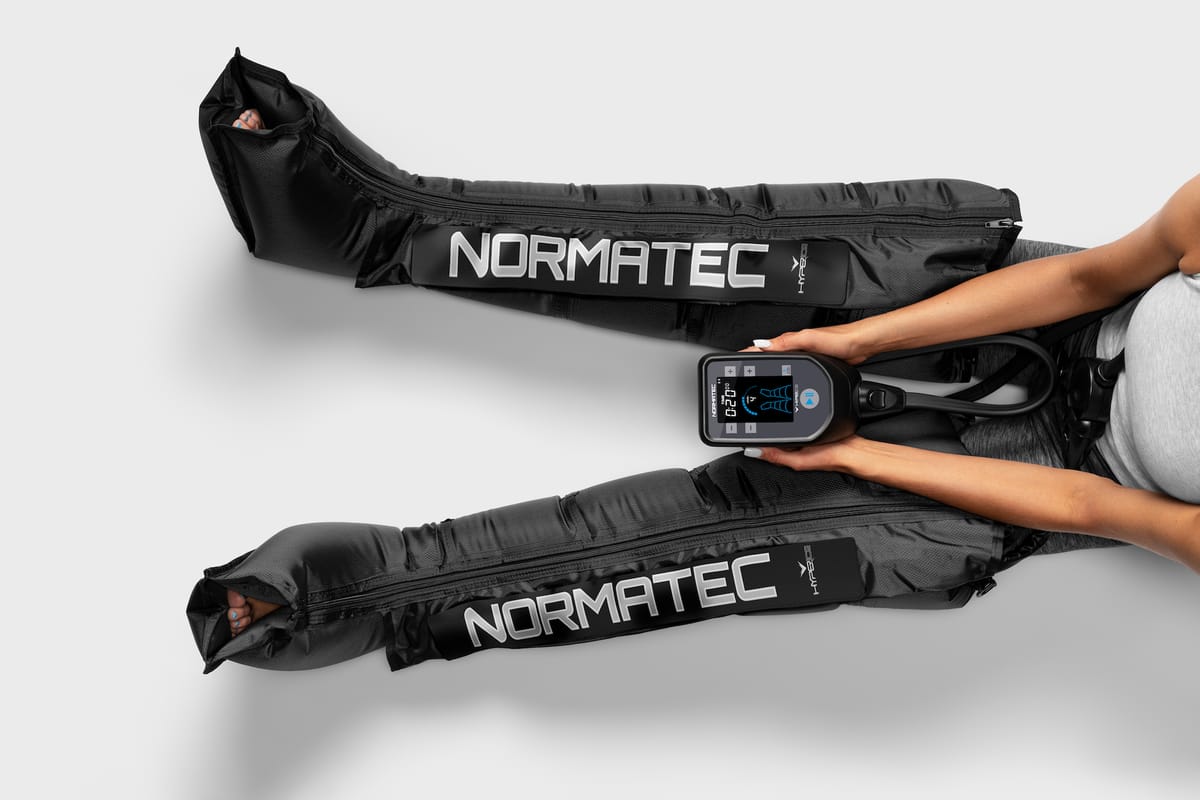 NormaTec has always been the go-to system for Triathletes for recovery boots with the associated price tag to boot (Dad jokes are banned). However, in 2020 NormaTec was purchased by Hyperice, a much larger and mainstream brand that have associations with multiple sports and athletes, from the LA Lakers to Tiger Woods.
Lockdown has been hard on the body, so recovery is all the more critical, mainly as we pick up the pack and start racing again. So has NormaTec survived acquisition and COVID-19? Well, let's find out.
---
As part of our dedication to trustworthy journalism, we strictly adhere to our Editorial Standards and Independence Policy, ensuring all our content, including this product review, remains unbiased and uninfluenced by external commercial interests. For more details on our editorial practices and our approach to product reviews, please refer to our Editorial Standards and Independence Policy and Product Review Disclaimer.
---
Form Factor
The NormaTec boots come in a premium looking box, just enough to let your neighbours know how much of a pro athlete you are when the postie drops them off. I was a little disappointed with the lack of a travel case, which retails at a rather exorbitant $239.00, which other competitors provide. But you can quickly get around it with any number of free bags you pick up at races.
On opening the box, you get a sense of the quality of the product. The portable control unit feels weighty and sturdy, and the Normatec boots look good as always. One difference between the NormaTec system and its competitors, which I like, is the enclosed hose system. With other recovery boots, you have to plug the hoses in and out of each chamber on use. While this isn't difficult to do, it does add wear and tear and can pop off. With the NormaTec boots, the joints are enclosed and always secure. It's a great feature that makes the system stand above its competition.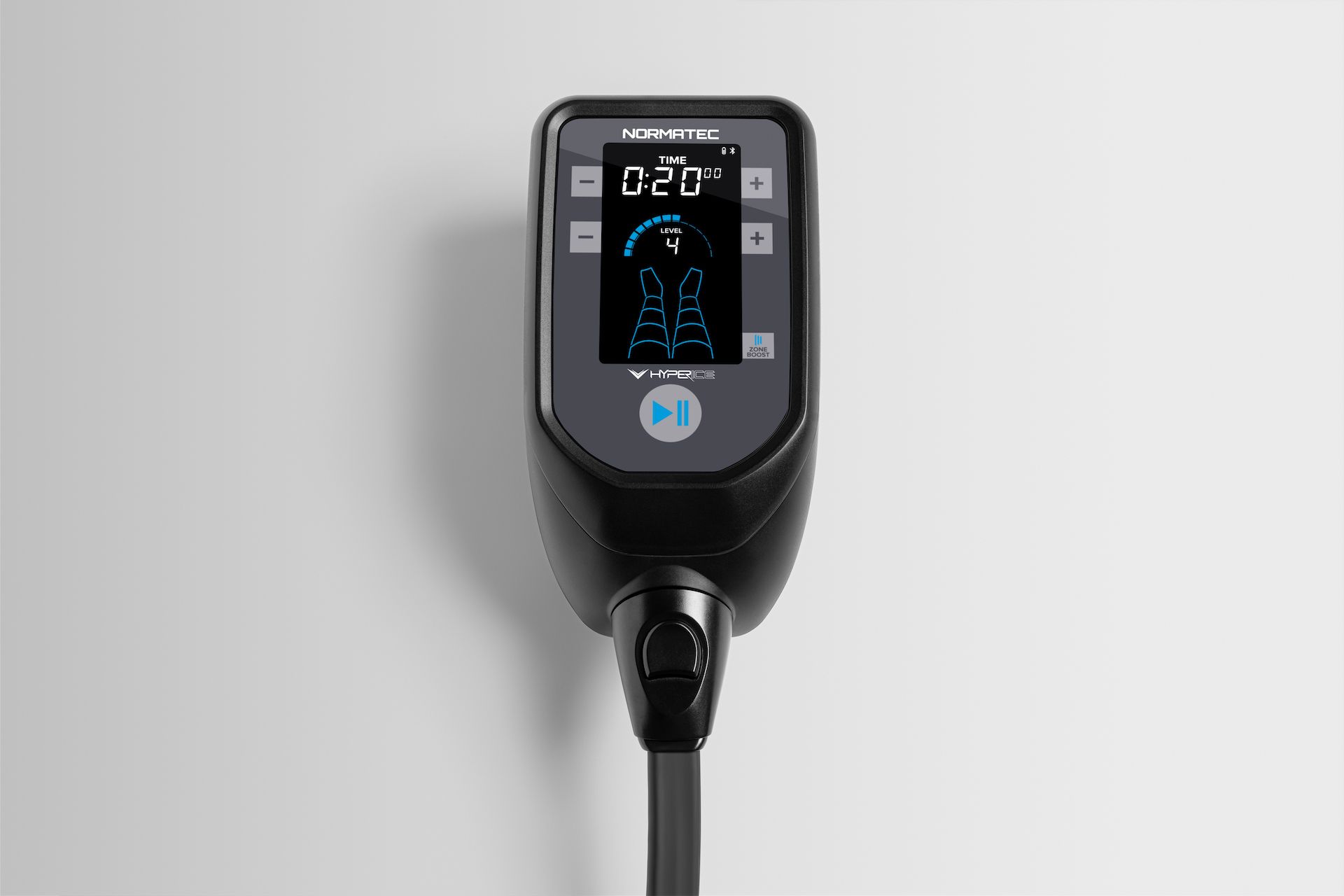 The control unit on the Pulse 2.0 is portable (with 2- 3 hours of battery life) which is lightweight and easy to move around. The Pulse uses physical buttons compared to the Pro 2.0 which has a touchscreen.
I prefer using the Pulse controller as it gives a tactile feel and seems a bit sturdier given that you are either at a race or perched in a weird spot in the house. Having a touch screen makes me feel a little bit nervous.
Hyperice App and Strava integration
One difference between the original Pulse and Pulse 2.0 is the Hyperice App which you connect via Bluetooth to your smartphone. I've got to be honest, I downloaded the App with some trepidation, wondering what the benefit would be however I was pleasantly surprised.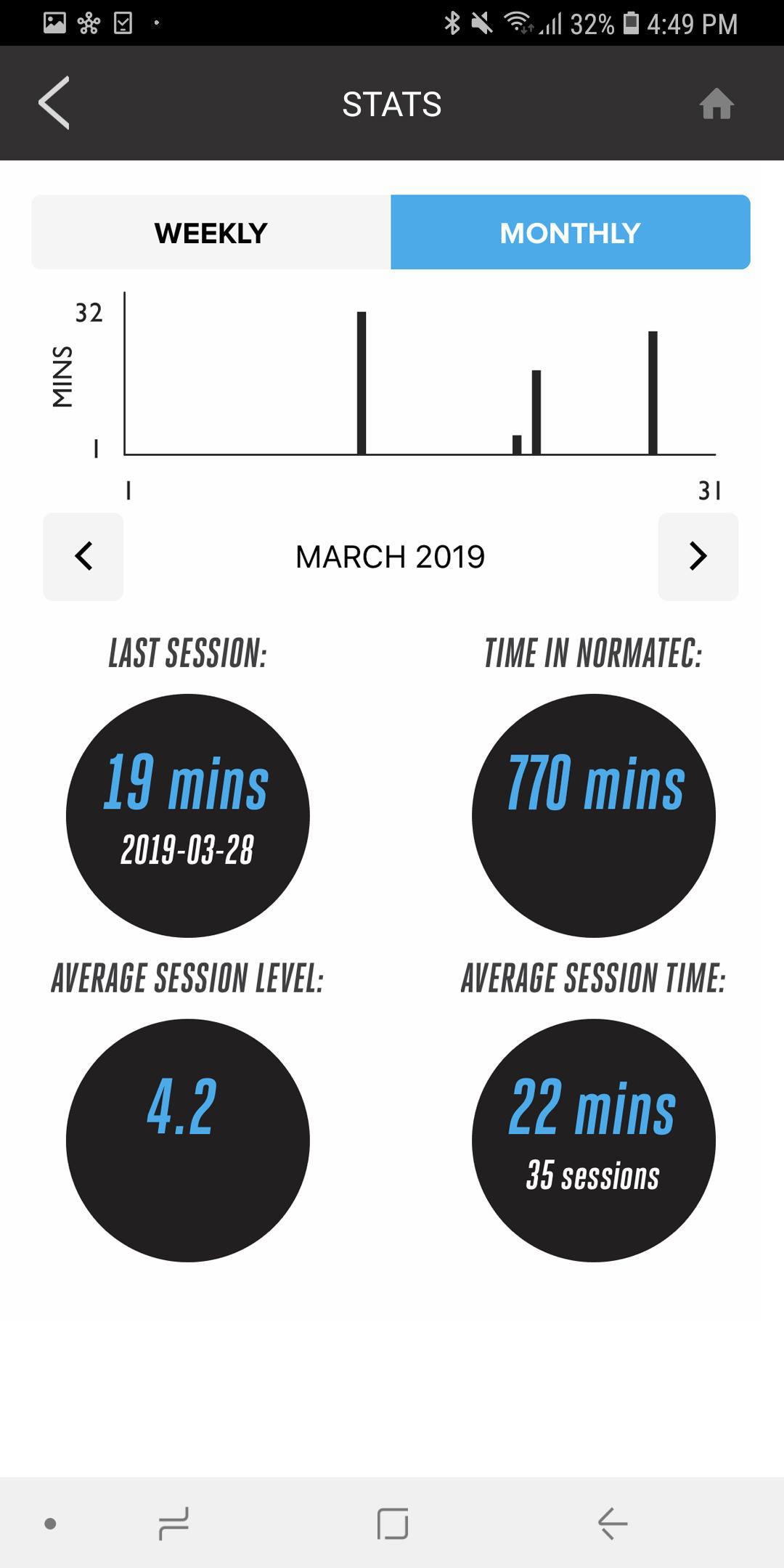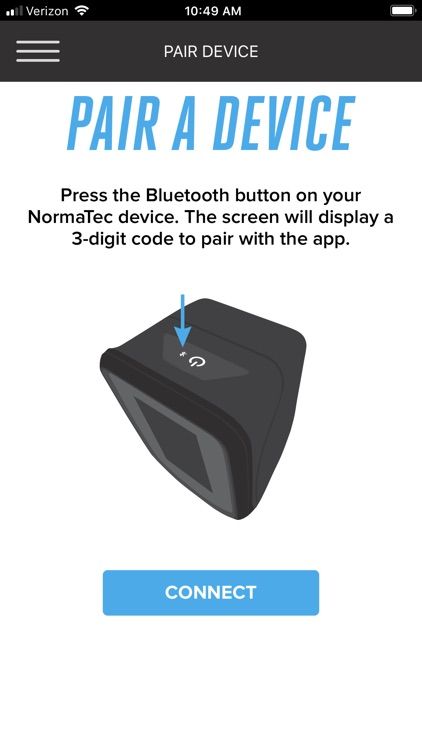 The paring was simple and easy to complete, and you can essentially control your boots using your phone. With other systems, you usually have the controller quite close to your midriff and is often in the way. Or, in my case, it's often in a position that gets weird looks from the missus.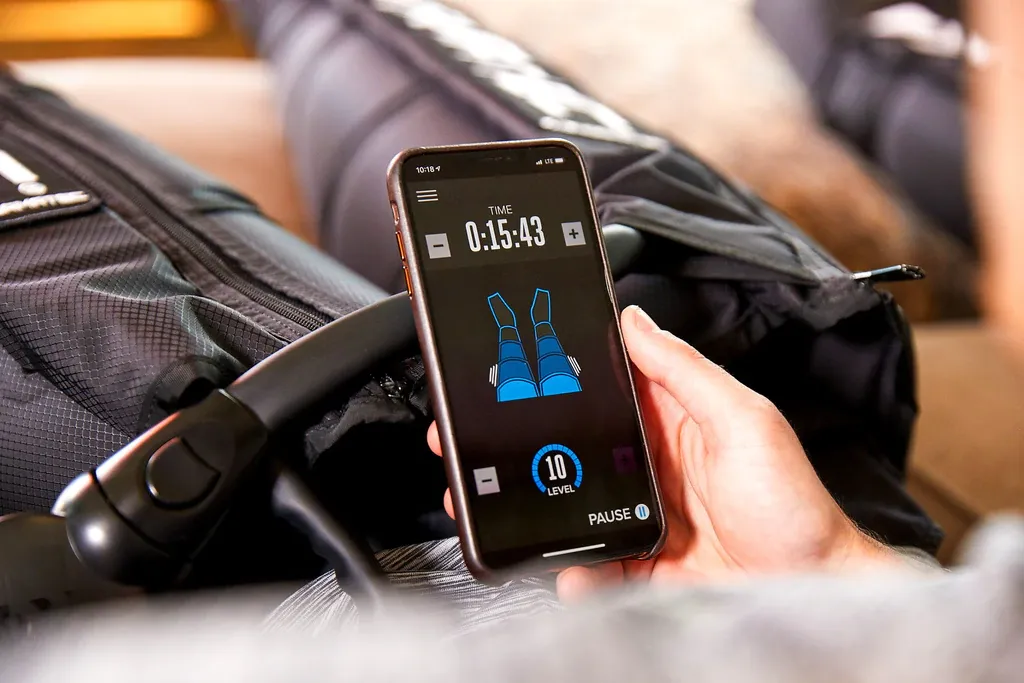 With Bluetooth connectivity, you can place the controller away from you in a safe spot and control it via your phone. It's pretty helpful and has the handy feature of not allowing the wife you call you a pervert during the divorce proceedings.
The App also stores the sessions allowing you to run some analytics long term – although I'm not sure of the practical benefits. If athletic hubris is your thing, then you can also post your recovery sessions on Strava, a neat, albeit unnecessary feature.
Compression Features
The Pulse 2.0 have five chambers and two programmes to choose from – massage cycles and sequential pressure release. There is also a targeted pressure system that you can use for specific recovery areas.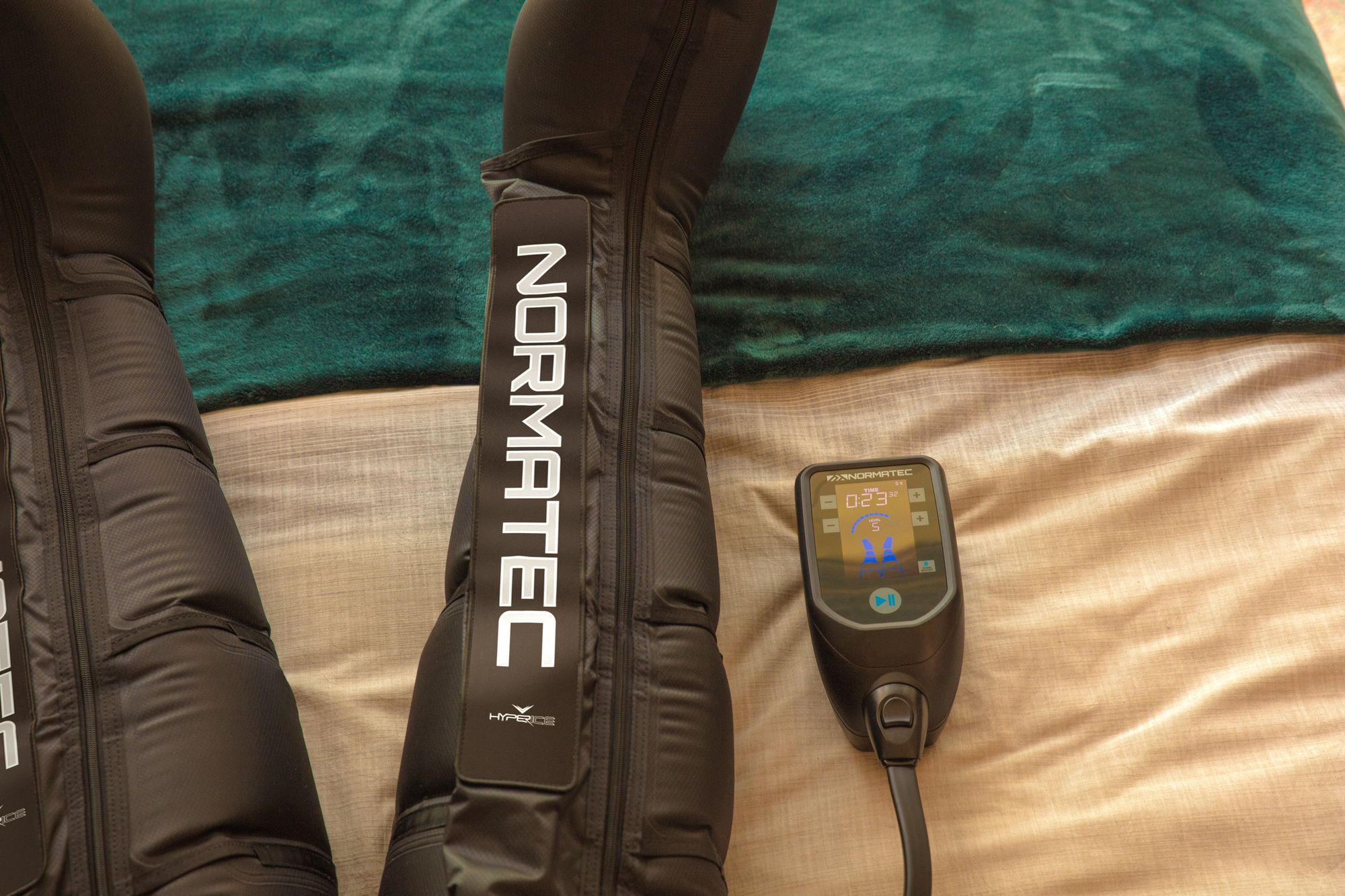 One thing to note here, there are fewer chambers and programmes than some competitors out there, which may concern some. Having used recovery boots for many years, you will find that you will be using them to flush your legs primarily. Therefore, multiple programmes become somewhat less important or even redundant.
There are seven levels of recovery, ranging from warm-up to specific recovery support. Interestingly, compared to the Endurance recovery boots, the max pressure of the Pulse 2.0 is less than half of the maximum of the Endurance boots – 240 mmHg vs 110 mmHg. Again in practical terms, you will rarely need more than 110 mmHg, but it's something you may want to consider.
Another interesting feature is the time of each programme. You can go up to 2h 59m in these boots, which is a hell of a lot of time in boots. Most competitors cap out at 30 minutes, and you need to restart the programme. It's great for when you are up for watching the extended edition of Lord of the rings post-run, so you can sit back and relax in the Pulse 2.0.
Pro 2.0 vs Pulse 2.0
The Pulse 2.0 comes in at $1,500 on the street vs $1,799. So what do you get for your hard-earned three hundred dollars/race entry fee? Well, it comes down to customisation. The Pro 2 is highly customisable with a touch screen interface. You can target specific areas with a pre-programmed rehab mode to support recovery.
Would I pick the Pro over the Pulse? Well, personally, no. The way I use them for recovery, I don't see the value, but if you need targeted recovery, the way they are priced now, I would say go for it.
Expandability
This is where the Pulse 2.0 really hits the mark. You can add all sorts of expansion capabilities, from the hip, core and arm compression to specific upper and lower body packages. It really is something to use to hip compression for us Triathletes, which is a stand out feature.
Price
Recovery boots are always a significant investment. Thankfully they come in two formats.
The Pulse 2.0 comes in at a reasonable $1,700 (currently on sale at $1,499) and the Pro 2.0 at $2,000 (currently on sale at $1,799.) This is a big price difference to the Normatec boots from yesteryear and is reasonably priced even when compared to homegrown systems like Endurance recovery boots.
Overall
The Normatec Pulse 2.0 is an outstanding pair of recovery boots. They are the market leader and it shows when you consider the system's expandability. Paired with their additional options for the hip, quad and arms, this will have most people covered.
Feature-wise, do the boots stand out against the competition? Not really, but the way they are priced and with the expandability mentioned above, these are now my go-to boots to recommend.